This post may contain affiliate links. If you buy something through one of those links, you won't pay a penny more, and you'll be helping out my little family, so THANK YOU! I only promote things I truly think will help you. See my full disclosure here.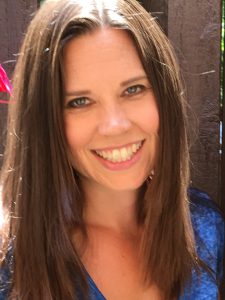 Welcome to my site. I created this website as a way to connect with people who are looking to work from home, or make a side income working from home.
Several years ago, I had two small children. (Oh, I still have them. They're just bigger now.) They were in daycare, and I was working a standard 9-5 boring-as-all-hell-soul-sucking job. I kept thinking "This can't be it, right? I have to leave my kids and be stuck in this gray cubicle all day?" And I realized I wasn't the only one with that sentiment.
(By the way, if you love working in gray cubicle walls, all the power to you. The world needs gray wall cube workers, so I thank you!)
Fortunately, the company went under and I was laid off. Sounds like a bad thing? It was GREAT to me! I finally got out of there and got to spend some time with my kids.
Oh, yea, there was that one *little* downside of going from two incomes to one. Whoopises.
So, I set off looking for ways to make extra income working from home. I did some other stints outside of the home. I worked as a contractor for a division of eBay for a year and then I worked at our local elementary school for 3 years. Those were fine and good, but things still weren't quite right.
During these years, I've dabbled in several things. I was a mystery shopper, did surveys, entered sweepstakes for cash and prizes. (Click here to read more about these adventures.) Those were all fun (winning a trip to the Bahamas was WAY fun!), but they don't produce enough income to sustain a household.
But there's one thing that I got interested in way, way, way back in the day and I keep coming back to it again and again.
That is the wonderful world of affiliate marketing.
I am now officially a full-time affiliate marketer. And I have this site to help bring others to the wonderful world of affiliate marketing. This is a fantastic business that I want others to know about as an option. Will it fit your life? I don't know, but you should at least have an idea of what it's about so you can make that decision.
Now, on to some fun stuff.
---
A Few Fun Things About Me
I have been married to my husband since November 15, 2002. We met on November 15, 1992 on Prodigy! Our wedding song was a cello version of Metallica's "Nothing Else Matters".
We have two kids. Frankie LOVES mountain biking. Lia is extremely creative. She loves painting, drawing and using our trash for art projects. She's obsessed with animals, and she and I recently became volunteers at our local SPCA.
We have 3 cats, Toot, Tina and Teddy. Here's a picture of them from my other site.
I love comedies (my favorite movie is The Big Lebowski) and I really dislike romance movies.
Even though I am a peaceful, animal-loving, environmentally-friendly semi-hippie, I love hard rock music, Howard Stern and raunchy comedians.
I still love reality TV like The Bachelor, Survivor and Master Chef. Bachelor in Paradise is the most ridiculous, awesome show ever.
I'm an INJF-T personality, which means I'm some sort of super unicorn-y type of introvert.
---
Thanks for reading about me. Keep in touch!
Christina
ChristinaPiccoli.com