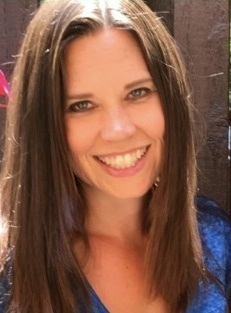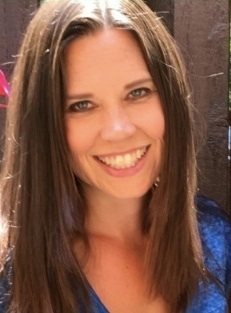 Hi! I'm Christina.
On this site, I share with you the affiliate marketing tools, resources, products, and strategies that can help you create a full-time income working for yourself.
I'll also show you what to avoid in this world of "make $1000 in your sleep" and "use this weird trick to make $10,000" schemes. 
Fun First 
I don't believe in busting out of the rat race to do something else you don't enjoy. I'll show you how you can create an income AND have fun while doing it. (It's all about niche selection.)
Get Rich Quick?
Sorry, but you won't learn how to get rich quick here. (Or anywhere because that never works.) Creating an income online requires patience, commitment, and consistency. But it'll be worth it!
Freedom
We all want to earn more money, but it's because of the freedom it brings. Creating an income online means that you have the freedom to design your life the way YOU want. 
A Few Tidbits About Me…
I was the first person out of my group of friends to own a computer. (Remember the Commodore 64, anyone?) 
I earned a Webmaster's certificate in 1999. 
I started in internet marketing back in the early 2000s, but never stuck with it long enough to produce great results. (I recommend sticking with it.) 
I worked for a .com startup. (RIP HoopsTV.com.) 
I used to be an Email Marketing Manager.
I've done all kinds of things to try to make money from home, including being a website quality rater. 
I think cubicles are evil.
I've always been attracted to the online world. I even met my now-husband online in 1992 when Prodigy came out. (If you're old enough to remember Prodigy, I salute you!)
This doesn't mean you need to have the same background to succeed. 
Anyone with the right mindset and attitude can be a success online. It's all about connecting with the right people. 
What is ChristinaPiccoli.com About?
This website is about showing you the path of least resistance to get you from where you are to a full-time income using (mostly) affiliate marketing. 
That doesn't mean you'll get rich quick. That's not what I do here because that doesn't work. In fact, I'll help you avoid those "make money today while you sleep with this weird trick" products because they are a waste of time and money. 
Instead, I'll show you the tools, resources, products, and strategies to get you where you want to be. 
Here are a few posts to give you an idea of what this site is about: 
Enjoy the Bumpy Ride: My Story
As I mentioned above, I was born to be on the internet. Even the internet didn't exist until much after I was born! 
But it hasn't always been easy. (It's still not, but that's kind of what makes it fun.) 
I remember working at a company called Global Sports (GSI Commerce). The owner, Michael Rubin, (who's now a multi-billionaire and the Chairman of Fanatics, Rue La La, and ShopRunner, AND is a part owner of the Philadelphia Sixers and the New Jersey Devils) told us in a company meeting once that he started his first successful business at the age of 16. 
You know those kind of people? They're just meant for success? 
Yea, that's not me.
I've failed so many damn times. 
Fail. Fail. And fail some more.
I still fail all the time. Pretty much every day. 
But that's OK because that's how you LEARN. It's awesome to fail. Once you realize that, there will be no stopping you. 
I'm also a big believer in mindset (and Law of Attraction – they are related). And because of that, sometimes all it takes is a little shift in your thoughts to make all the difference. 
Attitude is everything. 
The path to success can be kind of messy, but it's way more FUN that way. It doesn't always feel like it, but a straight path would be hella boring. 
You just have to learn to enjoy the bumpy ride!
Why Affiliate Marketing
There are many ways to create an income online, and affiliate marketing is just one way. 
But to me, it's the BEST way. 
My last job was working at our local elementary school. It was fun for a little while. I enjoyed hanging with the kids, and I even got to watch my own kids go through the school. 
Before that, I worked in some corporate jobs. They were OK, but that's where I really learned to dislike cubicles. (I mean seriously? What kind of evil person came up with those things?)
The one thing that was missing in all those jobs was creativity. 
I kind of just did the tasks I needed to do and then left for the day. Actually, I watched the clock for the entire day because my mind was so bored. 
With affiliate marketing, you pick a topic (or more) that YOU enjoy and you create content around that. 
Not only that, you are constantly learning something new. 
And you get to do it all on your own time. 
AND you get to make money. 
What could be better than that??
It Takes Time
Affiliate marketing is the perfect way to earn an income online, I'm convinced of it. 
Except. 
It takes time. 
Nothing that's worth doing happens quickly, right? Have you ever tried to lose weight? Did you go to the gym once and expect to be bathing suit ready? 
Have you ever learned to drive a car? That took some time, right? Now I bet you can do it almost without thinking. 
Affiliate marketing is the same.
It takes time to learn the ropes, and to hone your skills. 
But that's kind of my purpose now. To help others who are interested in this great business find their own path to more freedom, fun, and finances. 
Maybe you can have a bit less of a bumpy ride than me. 🙂
What About MLMs?
I recently started writing about MLMs on my site and I wanted to give you a bit of my personal background with these. 
Several years ago, I joined my first MLM called Fruta Vida. I roped my poor friend Jessica into that one. 
Did we strike it rich? 
Oh hell no. 
(By the way, it looks like you can still buy the drinks but the network marketing portion seems to be gone? Not surprising.) 
Then I joined Pampered Chef for 1 second a few years later. 
Then in July 2017, I went "all in" with Young Living Essential Oils. Going all in basically means you lose a bunch of money. I did that for about a year before I woke up to the nonsense. 
I feel terrible about being a hunbot for a time, but now I'm writing about different MLMs and showing others why they're not such a great idea to join. 
I can tell you from personal experience that affiliate marketing is definitely a better way to go. Learn from my mistake before you sink too much money into an MLM! 
A Few Fun Facts About Me
Now let's just have some fun. I'd love to share with you just a few things about me:
I grew up in a very small town in Ohio.
I now live outside of Philadelphia, and just a few miles from the 2nd biggest mall in the US.
I live within walking distance to the US headquarters for 1&1 IONOS and pass it almost daily on my way to the park.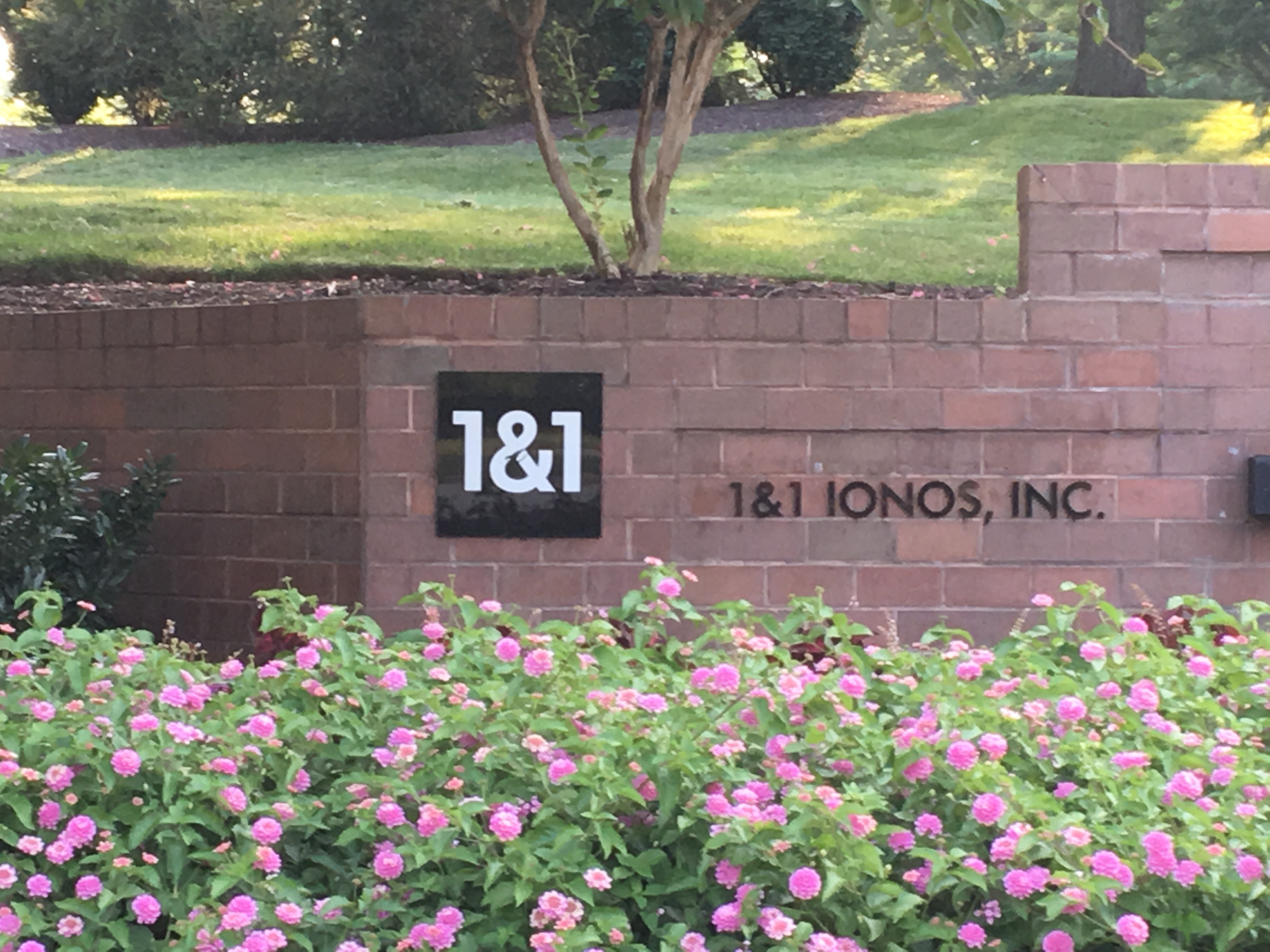 When visiting Las Vegas, my husband and I spotted George Lucas and took this funny picture of me so that we didn't look like we were taking it of him.
I love hard rock and heavy metal music. This is my husband and I at some crazy rock festival. We are the most conservative-looking people at every concert. We don't even have one tattoo between us. (Check out the guy who photobombed us. Hilarious! )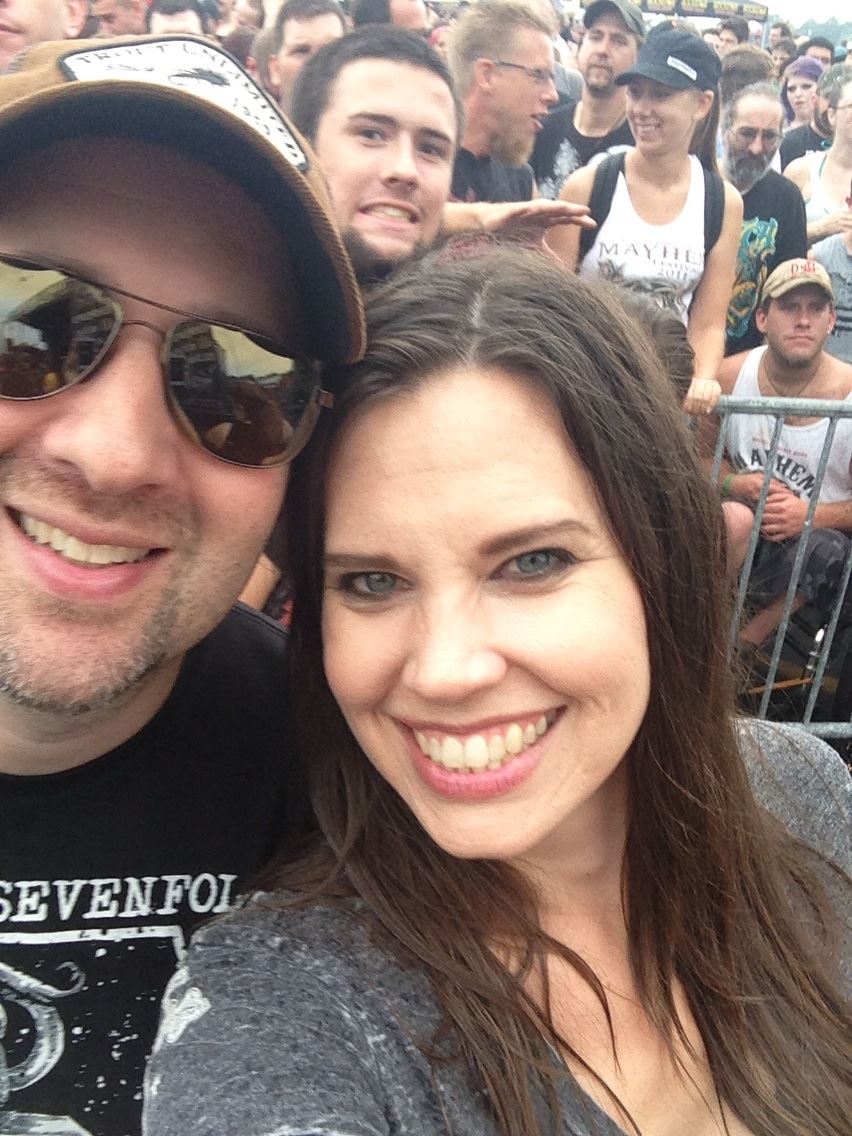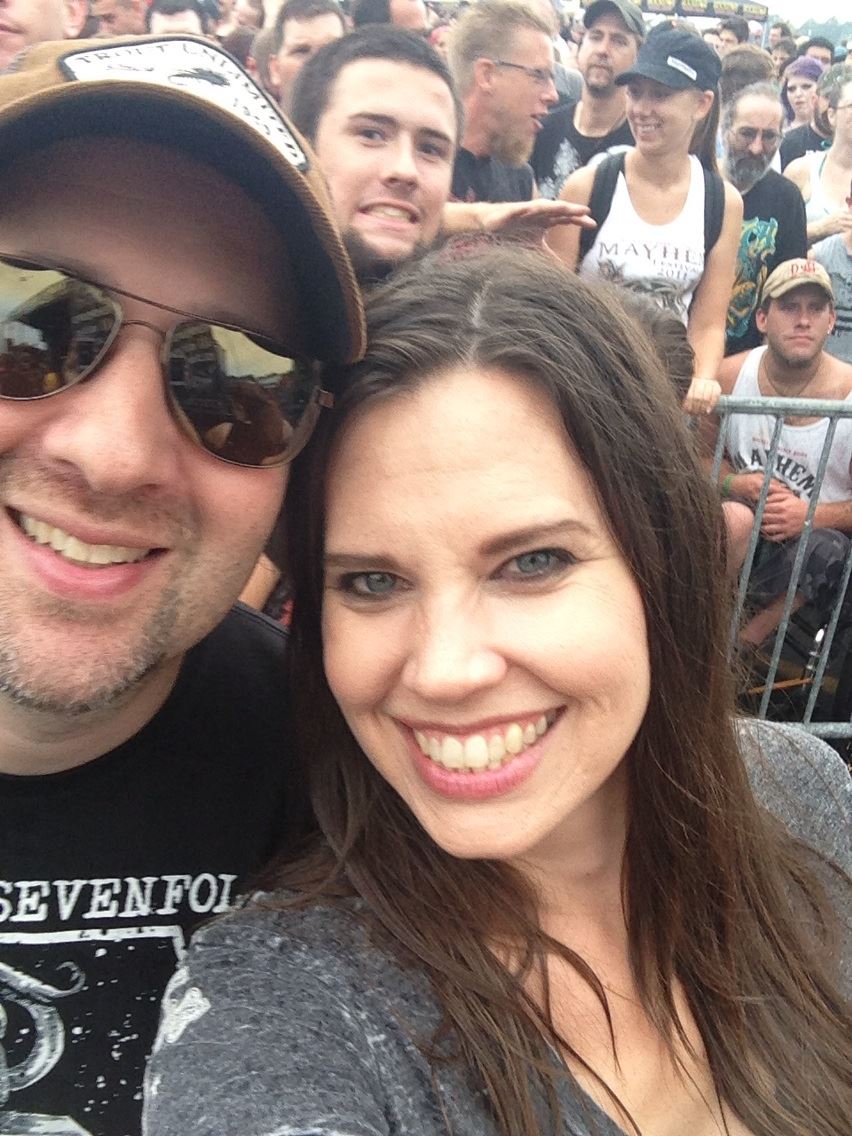 I got to take a picture with one of my favorite bands at that concert, Ill Nino!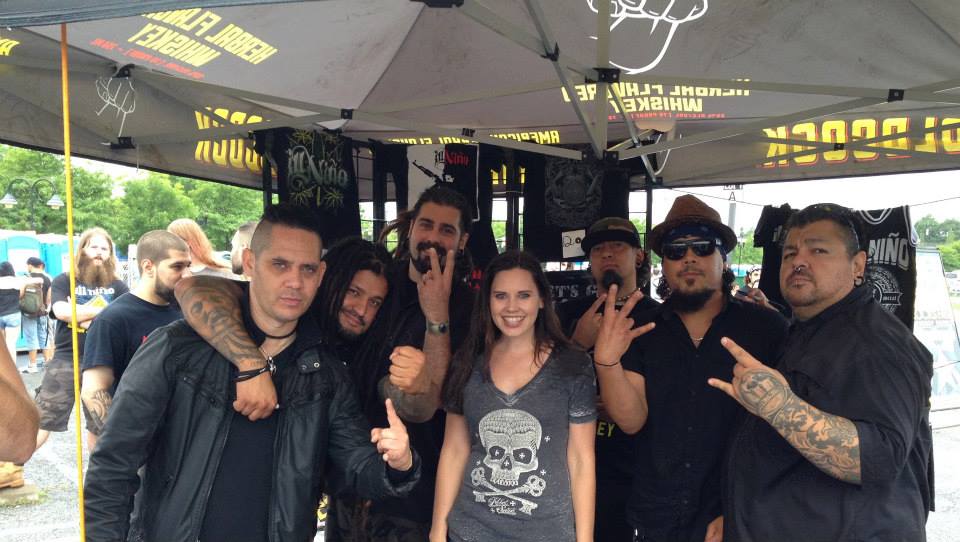 My FAVORITE band is Chevelle, and I've dedicated a whole website to them. called ComfortableLiar.com. Here's a picture of Pete from the band from a concert we went to.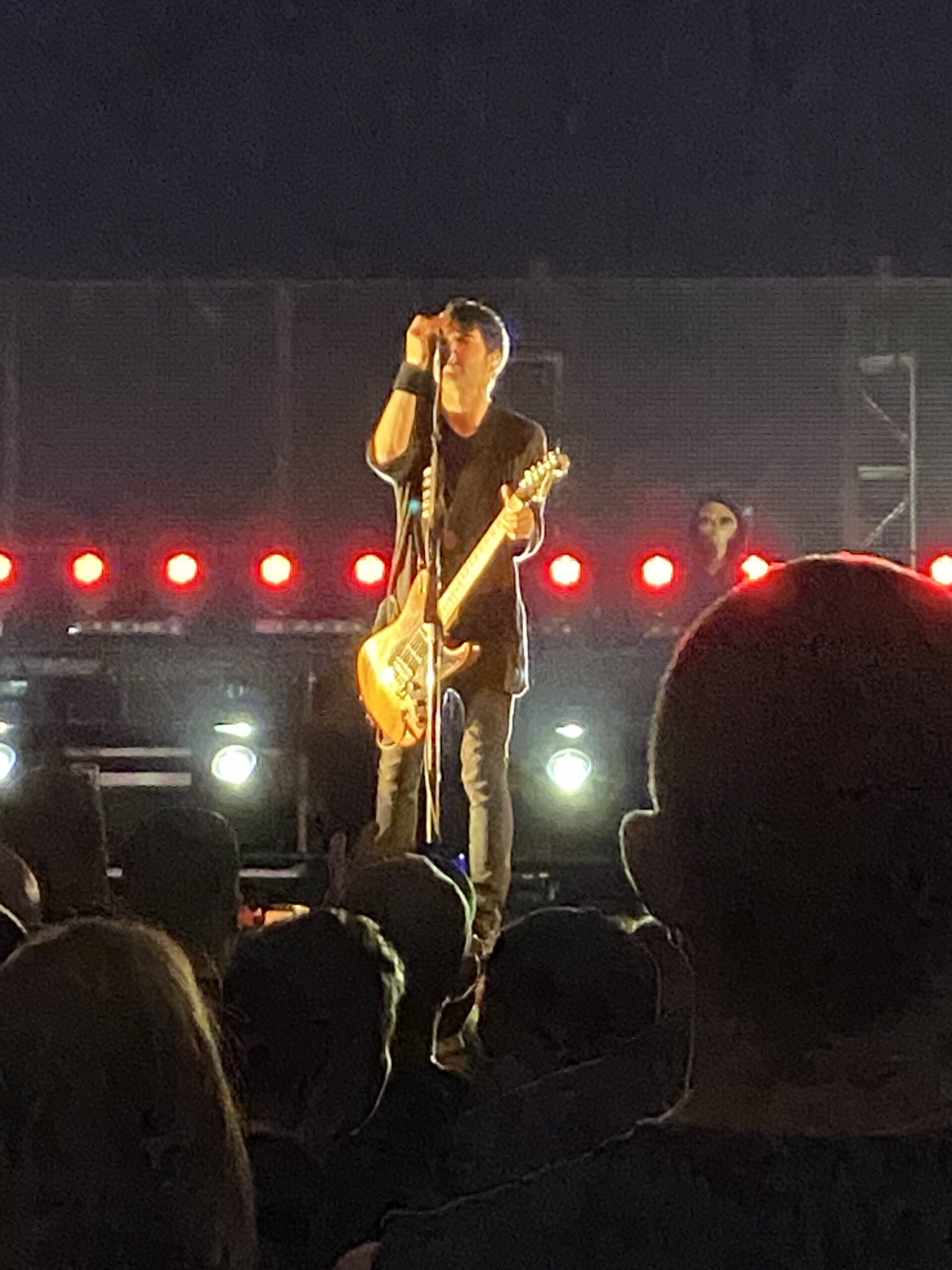 I enjoy running, but I"m pretty slow. Here's a picture of me and Scott Jurek after a 10k in Atlantic City.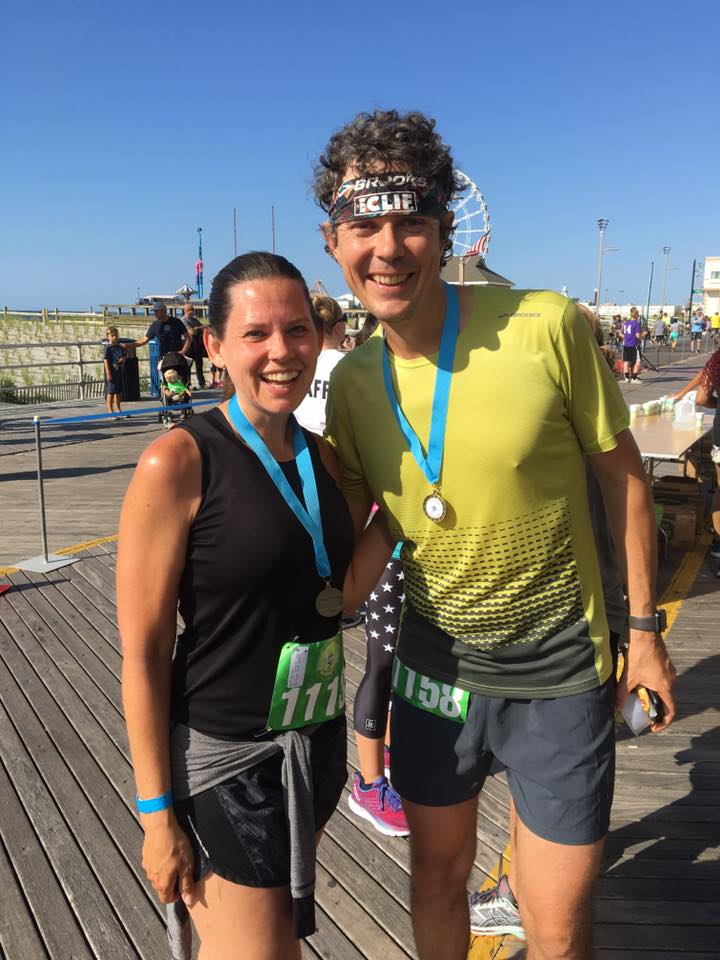 I dislike romance movies and love comedies. My favorite movie is The Big Lebowski. I love to read thrillers. 
What kind of mom would I be without bragging on my kids? My son Frankie is an awesome mountain biker.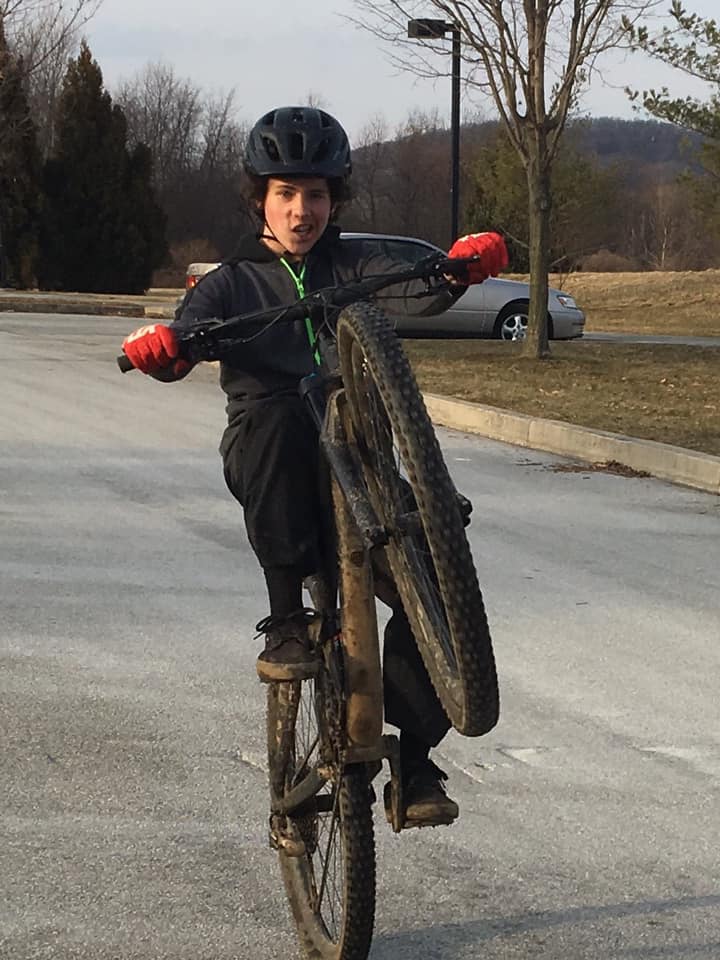 My daughter Lia is an amazing artist, writer, and gymnast and is always handstanding everywhere we go.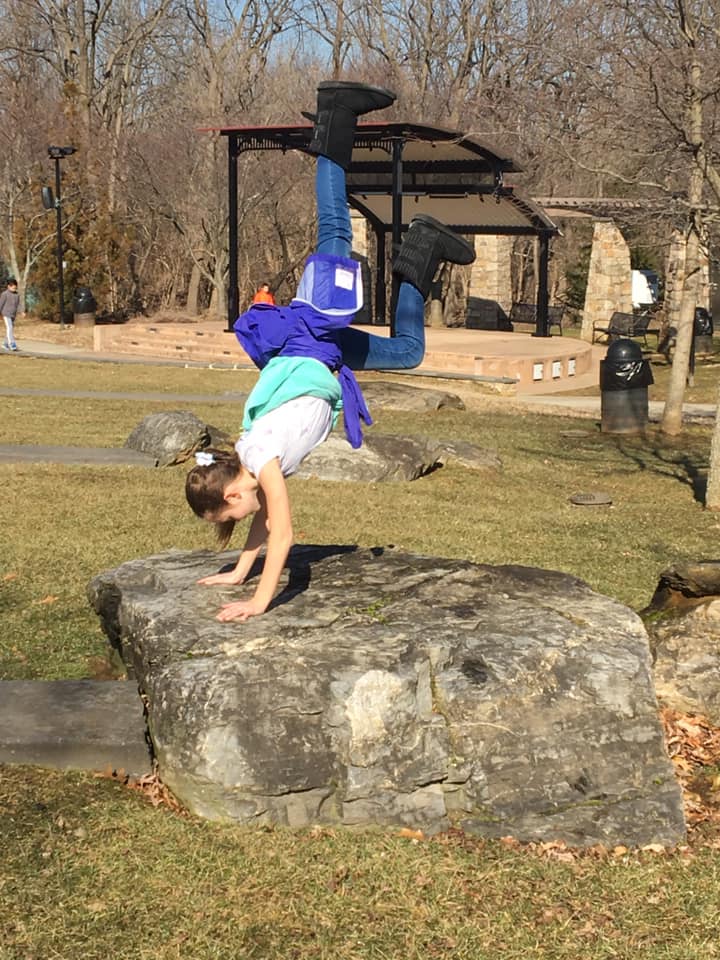 I hope you enjoyed having a peek into my world! I would love to connect with you more. You can find me on the Wealthy Affili​​ate platform, or you can contact me here.