Maybe you've been looking for a way to create an income online for a while now. You've spent $9, $27, $47 on systems that promise the world but never seem to work the way you expect them to.
Maybe you've downloaded one of these products and it's just a disappointing PDF that doesn't tell you much. You try to follow the directions, but you just can't seem to get it to work out.
Or maybe you've tried to join an MLM and were left more broke than when you started.
Even worse, maybe you've gotten completely scammed by someone who took your money and ran.
You feel like a failure.
But it's not your fault.
Hi, I'm Christina!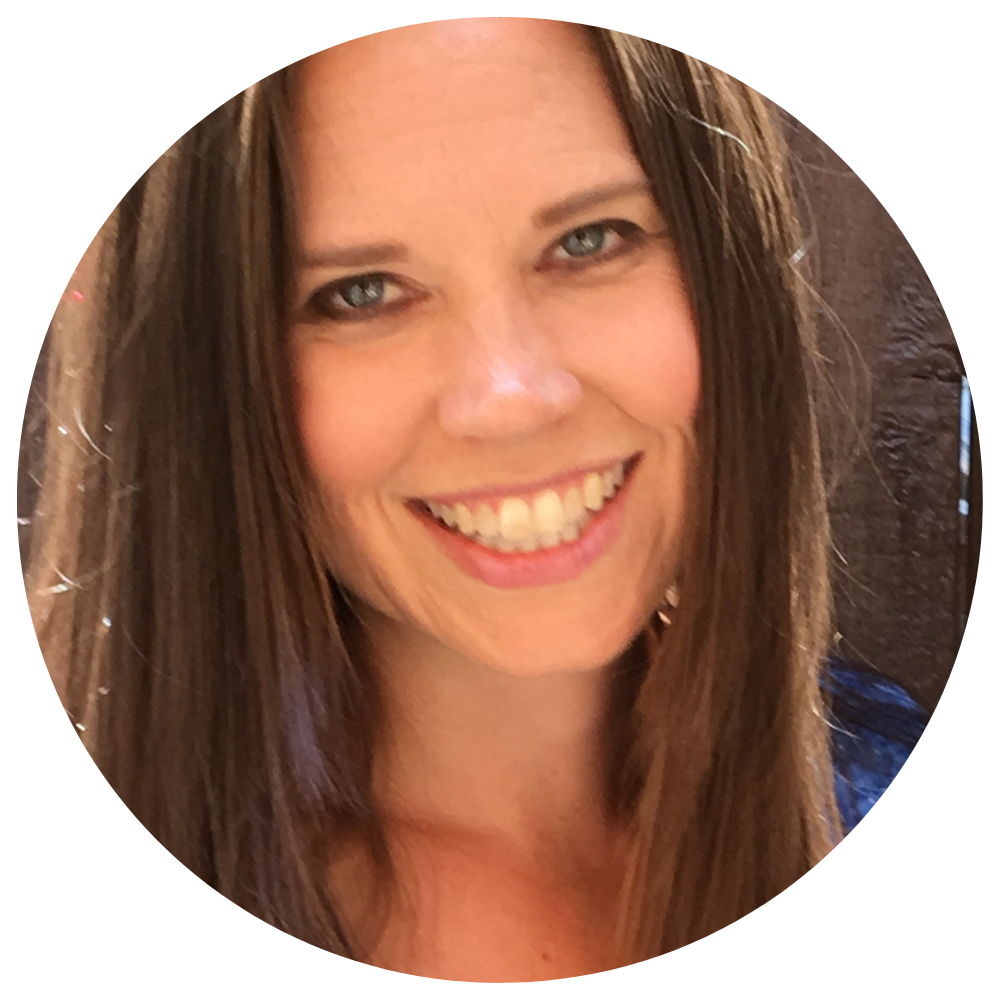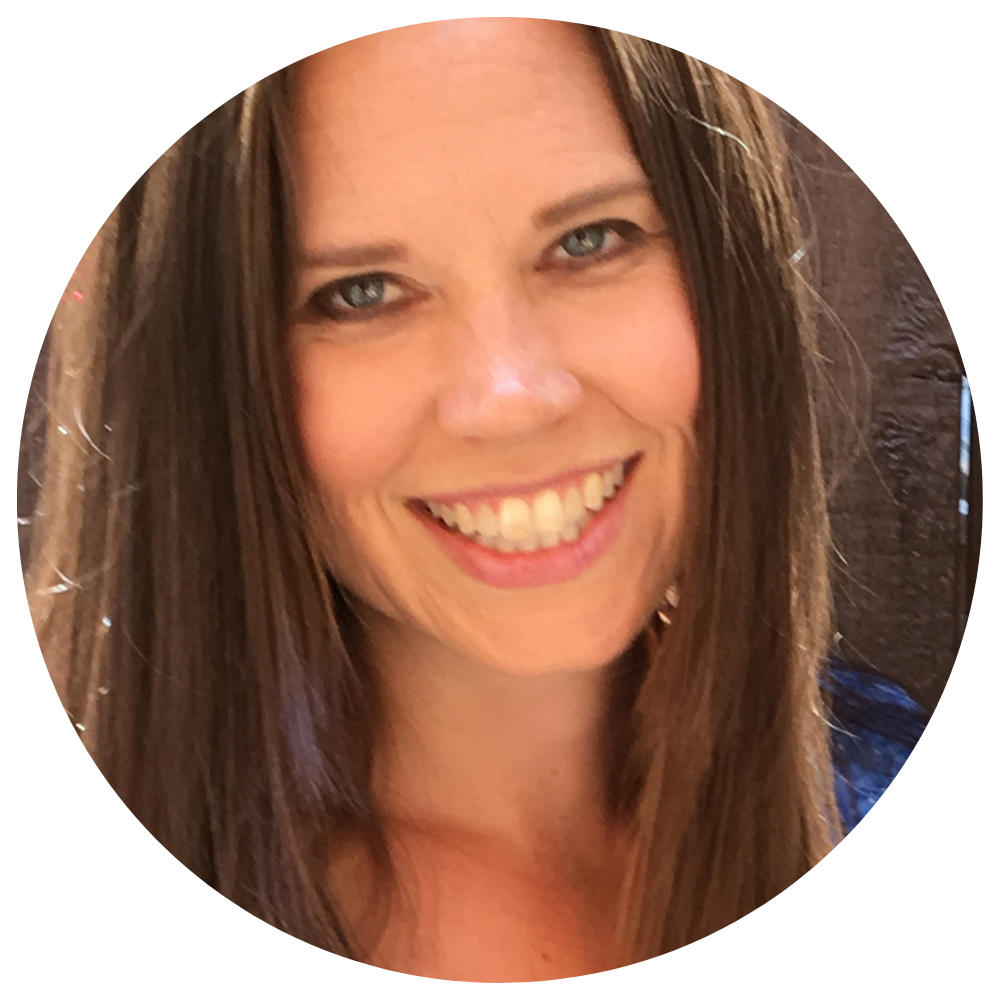 I've been where you are.
I actually started looking for ways to make money online in the early 2000s. Back then, we had to hand-code websites using HTML.
And those websites looked AWFUL! But it was a lot of fun, and I knew this was for me.
The thing is, I followed that same path I described above too. The path with the shady products that never told you enough information, or just told you to buy ads to sell the same crappy product to others.
I joined MLMs that left me with bigger credit card bills and tons of products I couldn't sell.
I even once got involved in an illegal pyramid scheme that lost me hundreds of dollars (and sent the creator to jail).
It's so tempting to think that those schemes are actually going to work out and you're going to be making $1000s of dollars quickly and easily.
But it just doesn't work that way, does it?
It's Not All Scams Out There
Sometime in 2009 I was searching for more make money online ideas. After trying all different kinds of products and programs (and scams), nothing was working.
But then I stumbled on a site called Wealthy Affiliate.
Still skeptical, I checked it out.
And I felt a sense of relief. And excitement.
Finally.
You see, Wealthy Affiliate isn't about making money online fast and easy. It's about showing you how to create your own successful online business, and guiding you every step of the way.
It isn't a product, it's an educational platform.
What's even better is that you can join Wealthy Affiliate free as a Starter Member (no credit card required, so no risk to you) to check it out for yourself.
My Biggest Mistake Ever
I wish I could say that I was a huge success right from the beginning, but what kind of story would that be anyway? I actually was doing really well, but I wasn't making millions, so I thought I was failing.
So I quit.
DUMB.
That was my biggest mistake ever.
If you get inside of Wealthy Affiliate, and you realize "this is for me!", then go all in. Grab a Premium Account (it's only $19 for the first month) and give it your all.
Don't quit like me.
Because you have to start all over again like I did.
And there is so much opportunity in this business.
It won't happen over night.
You'll have to go through all the lessons, do the actions and continue taking consistent, ongoing action. But Wealthy Affiliate makes it easy by giving you a task list to complete as you work through each lesson.
You'll build your site as you learn.
That's how you become a success – by doing!
(And there's a huge community there to help you along the way. If you need help, there's always someone ready to lend a hand.)
All of these people (and many more than I will ever have room to post here) have had great success within Wealthy Affiliate.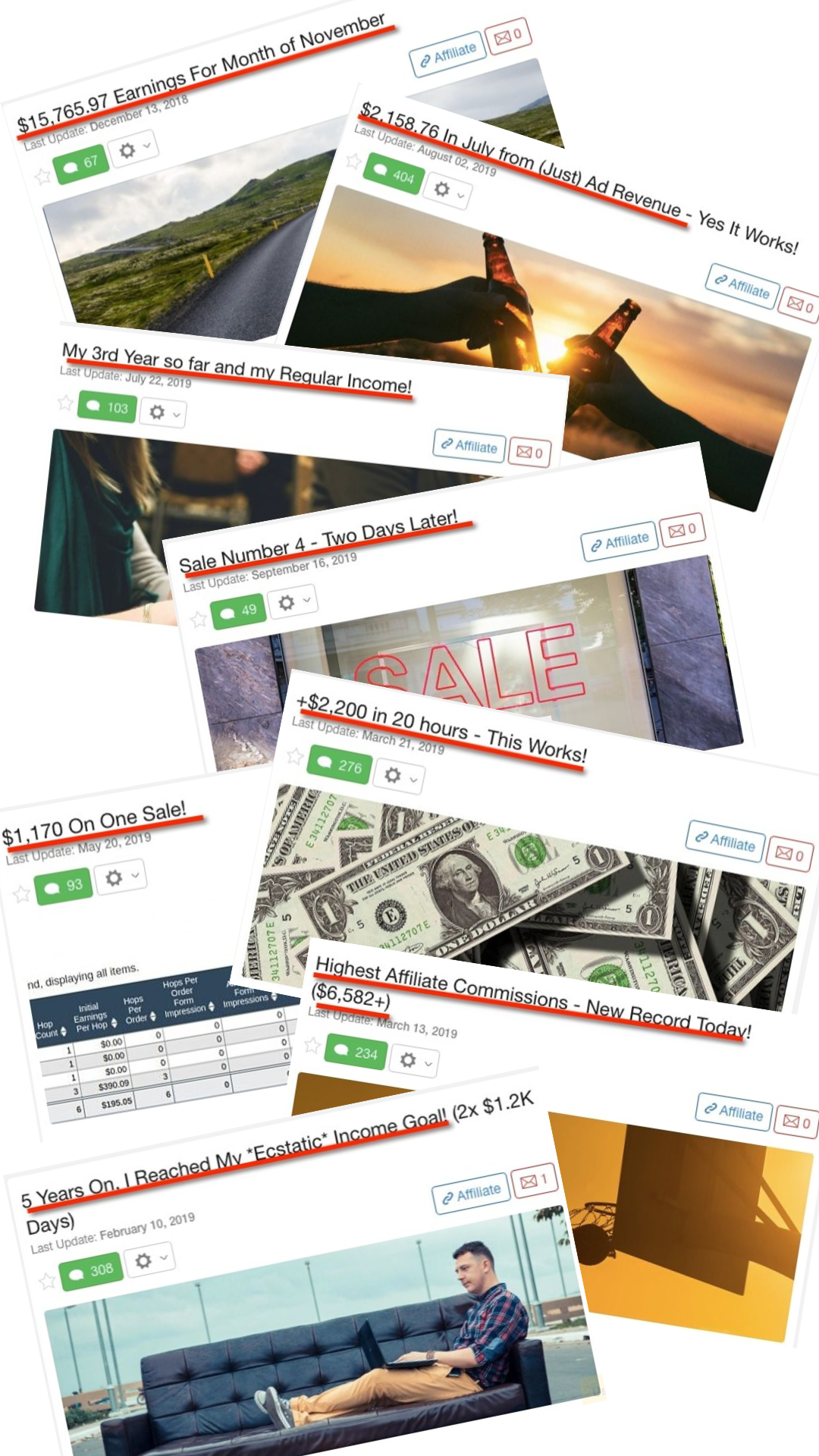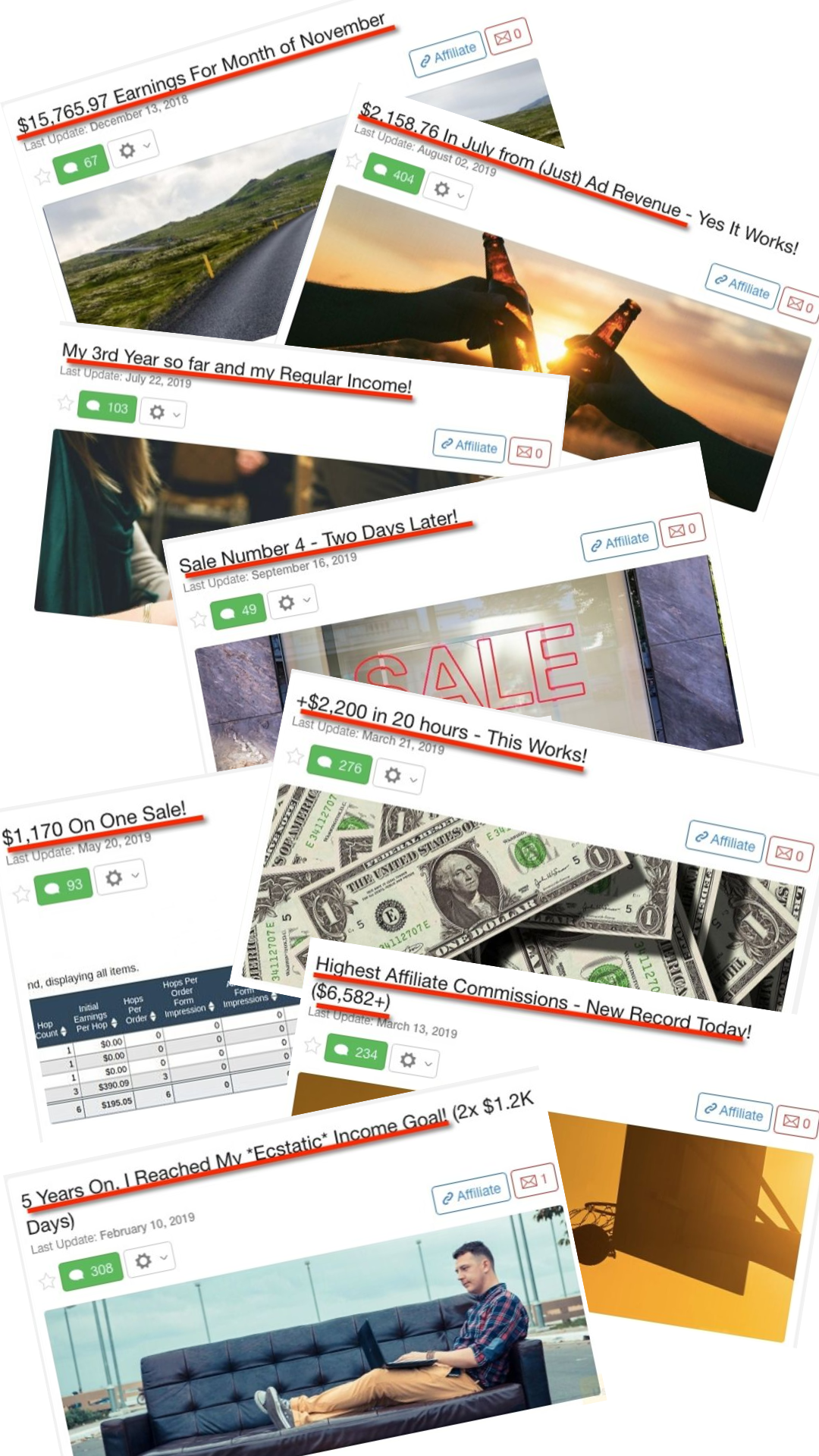 Stories like these aren't rare. They happen all the time.
And now Wealthy Affiliate has shown me how to finally create a consistent income every month. One that continues to grow month over month.
They can show you too.
Because the people behind the success stories above aren't any smarter or more talented than you. They just followed the exact blueprint that Wealthy Affiliate lays out, and they got to work.
Are you ready to try it?
Everything You Need to Succeed
Besides giving you the exact blueprint to follow to create your very own successful website, Wealthy Affiliate also has all the tools and support you need too.
Once you join Wealthy Affiliate, you'll be given access to:
The step-by-step training (in video and text formats)
The community of over 1.9 million people, plus additional support
Tools such as web hosting, weekly live trainings, additional member-created training, a keyword research tool and so much more
1. Step-by-Step Training
Wealthy Affiliate's training will take you through the four main steps to create a website that will earn you an income:

You'll be taken through each of these steps in detail so that you know exactly what you need to do. You'll be walked through everything, and you'll check off tasks as you go. You will learn while you do!
 2. The Community & Additional Support
I've seen many training programs, platforms, and communities and there's one thing that stands out about Wealthy Affiliate. Their community is active, 24/7.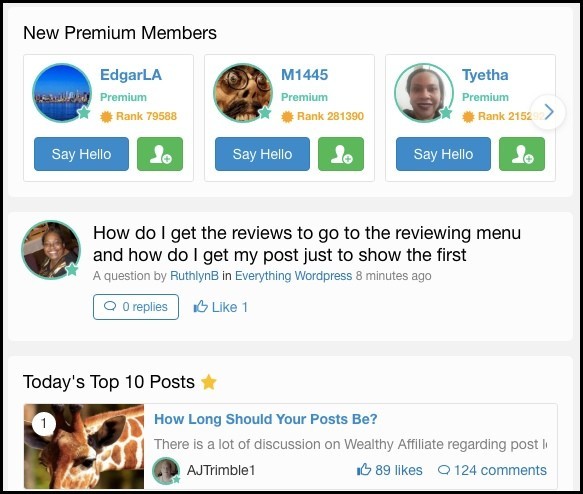 You can get help any time, day or night through: 
"Ask a Question" tab in the menu
Write a blog post to the community
Go into Live Chat for immediate help (or just to chat with other members)
In addition, if you decided to host your websites with Wealthy Affiliate, you'll also have access to 24/7 SiteSupport for any technical hiccups your site may have,
3. All the Tools You Need
Wealthy Affiliate offers state-of-the art hosting for Premium Members. You don't pay more for this, it's included for up to 10 websites.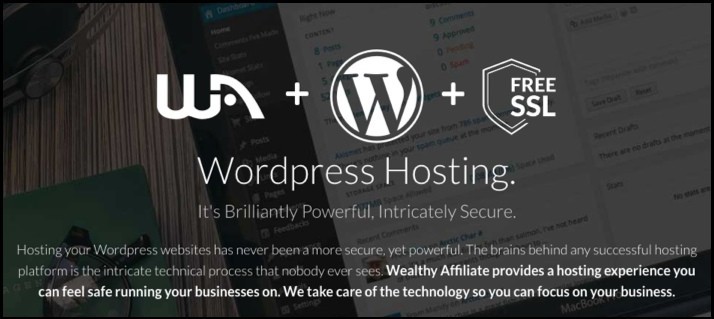 They also offer: 
A domain tool. Purchase domains right in the platform! (There is a cost for domains, about $14 / year.)
A keyword research tool.
A content writing tool.
A SiteComment tool (give and request blog comments for better SEO)
Affiliate Programs (see which affiliate programs are highest-paying, popular or just fit your site)
Weekly live webinars by Wealthy Affiliate trainer, Jay
A Safe Space to Learn
At Wealthy Affiliate, they have a strict No Spam policy. Anyone caught spamming is removed from the platform. That means WA is a safe space to learn. You won't be bombarded with offers from members as it's strictly prohibited.
There's no hype here – just learning and creating an online income for yourself. Ready to join?
More Questions?
If you have more questions, you can join Wealthy Affiliate and find my profile (I'm cld111). I'll be happy to help you!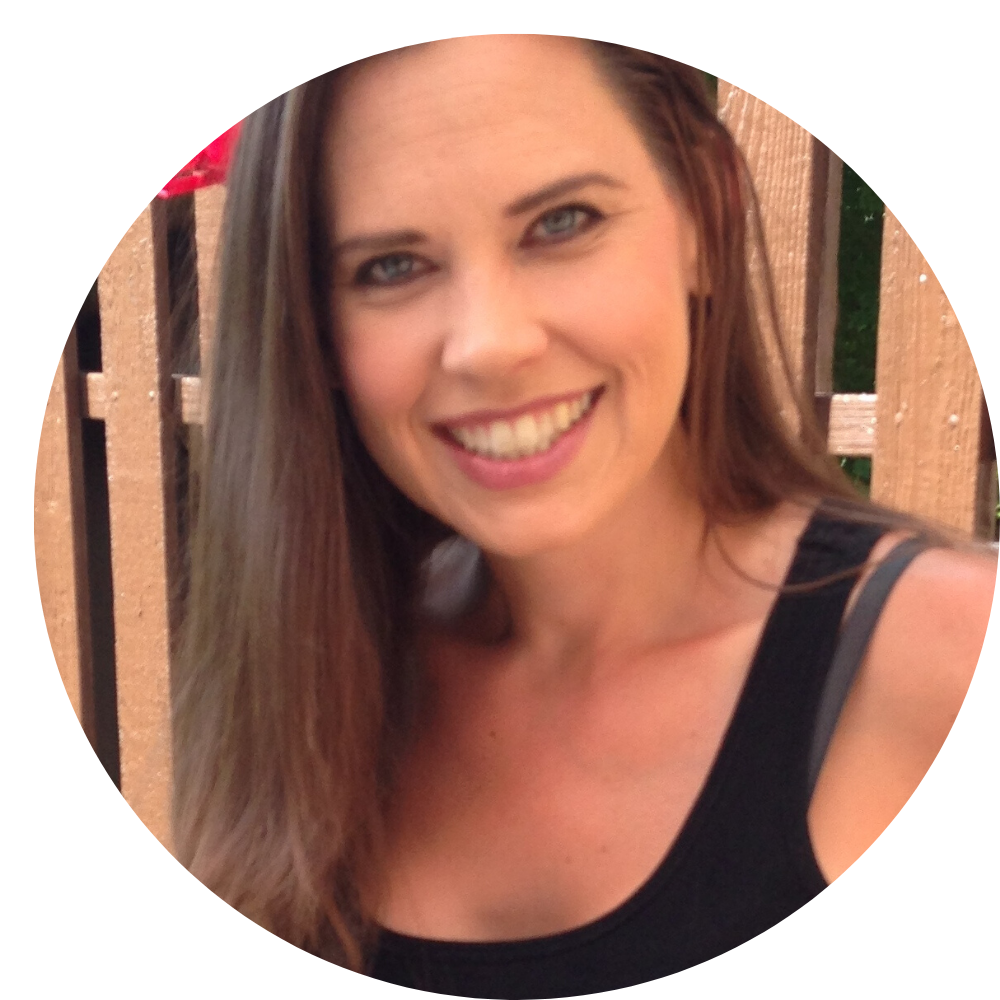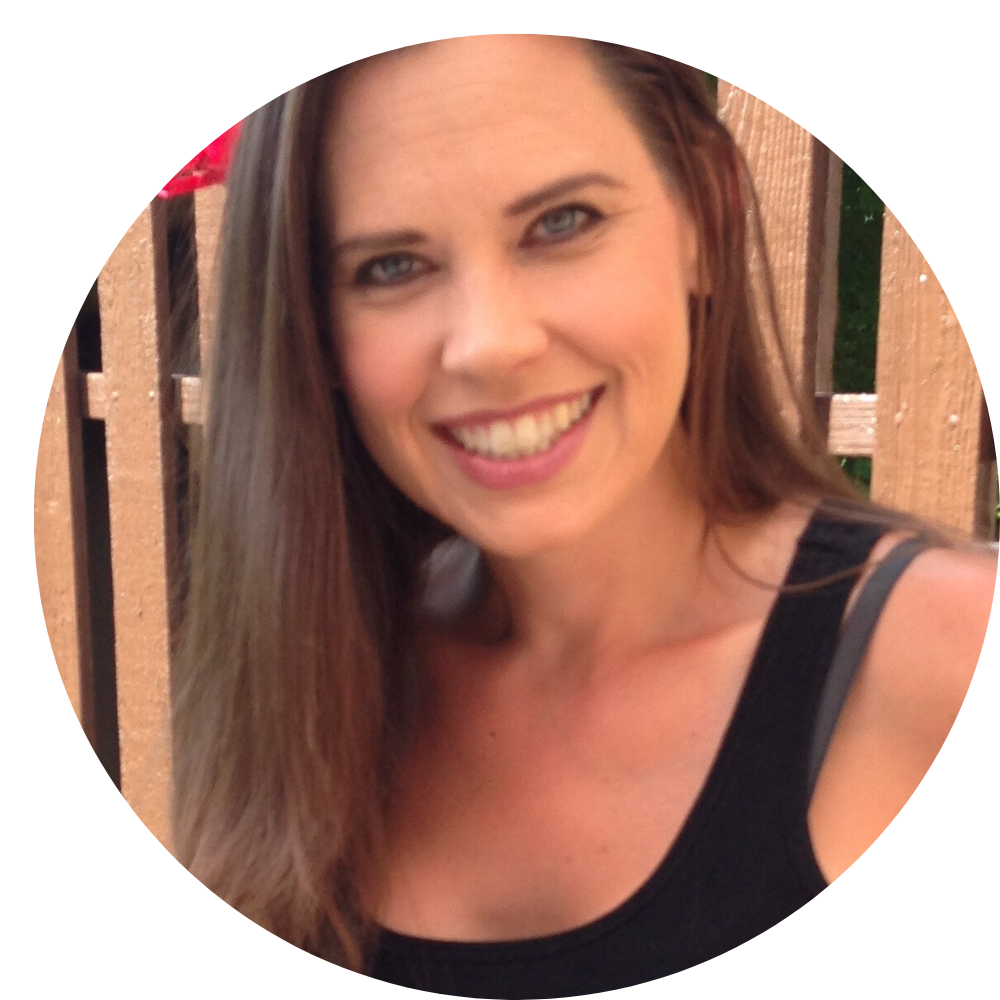 I'll see you inside!
– Christina
P.S. Wealthy Affiliate is my #1 pick to earn an income online, but it's not my only pick. Click here to see more.