Welcome to my Easy Cash Club review!
I found this little gem when I was doing some research. No one has even sent this to me yet. Slackers! Don't they know that everyone wants to make easy cash?
I'll take a look at this one for you so you don't have to.
We're going to discover…what is Easy Cash Club? Is it really the easiest way to make money (ahem, with "NO WORK"), or is Easy Cash Club a scam that's aimed to make the owners easy money from YOU?
We'll see in this Easy Cash Club review.
But I think you probably already know.
---
Or, just make it easy on yourself and go to My #1 Recommendation instead.
---
Here are the areas we'll explore in this Easy Cash Club review.
What is Easy Cash Club?
How Does Easy Cash Club Work?
Is Easy Cash Club a Scam or Legit?
Build A Website That Makes Residual Income
Wealthy Affiliate Versus Easy Cash Club
---
What is Easy Cash Club?
Product: Easy Cash Club
Cost: FREE! Oh, nope. We have to cover processing fees. It'll be $37
Owner(s): "Steve"
Here's what I saw as soon as I clicked on the link:
Do you know how grumpy it makes me when someone says they earn a bunch of money with no work? We're already off to a bad start here!
Here's what I learned from watching the video:
A secretive millionaire is going to reveal his automated software that generates him huge amounts of money every day, automatically.
This will be shared with a small group of people. (Suuurrrreeee. He doesn't want the "secret" to get out.)
Copy exactly what he does
It can be time-consuming, confusing and risky to make money online
There is no shortage of people out there trying to sell you systems that do not work (THAT is true.)
Making money online should be easy, fun and not take a lot of your time.
Steve invented this system that's so easy to use that even your Grandma could use it…
Steve takes us on a journey of his day. He wakes up at 11am, check emails, has some coffee. Then he has breakfast prepared for him by his live-in maid. (Don't mind me, I'm just over here rolling my eyes.)
Making $1000 or more a day, automatically, will become normal to you.
After going out on his yacht with his wife, Steve comes home and tackles the "hard" part of his day. He logs into his automated software and spends about 30 minutes per day "working".
Steve tells us he just purchased a new Lambo. Riigggghhht. This is your stereotypical car of choice that these internet marketers love to talk about.
Steve's Sob Story
Let me make it short and sweet for you.
Steve felt like a slave and he couldn't hold a job. He had to settle for a low-paying job. One day, his grandmother passed away. That made him think about life. He wanted total freedom. Total financial freedom.
Steve says he was inspired by the book, The 4-Hour Workweek. He wanted to be just like Timothy Ferris and work just 4 hours a week.
Steve said it hit him like a bolt of lightening one day when he went to McDonald's for a burger. He realized Ray Kroc had invented a system and that's why McDonald's is so popular.
Then Steve tells us about how YouTubers are making millions per year. Even a 6-year old makes $11,000,000 per year just opening toys!
For every video YOU upload to YouTube that gets 100,000 views, you could make about $500 in ad revenue, plus affiliate commissions that are added to the description in your videos.
But Steve realizes that this is a lot harder than he thought. "Why can't I just upload a bunch of YouTube videos per day and just make a little money for each of them?"
That's when Steve came up with his money-making patent-pending software system. His system takes any text or audio file and turns it into a YouTube video.
Software Demo
Steve gives us a blurry demonstration of his software. (I guess he doesn't want anyone to steal his idea.) The demo gives us a little better idea of how this all works. We're going to discuss more in the next section.
By the way, this demo was Steve creating a YouTube video about a fried chicken recipe. Can't you see that that's chicken up there? lol
---
How Does Easy Cash Club Work?
I'm always grateful for a product demo, even if it's blurry. It allows us to actually see what we're getting for our money. A lot of the reviews that I do don't even give you a clue.
It looks like using "Steve's" software, you can quickly throw together YouTube videos using any sort of audio or text file. Then you would hopefully get views and subscribers and eventually start making money through ads and affiliate offers.
I didn't actually purchase this product, but I would hope that there's training in using proper keywords, otherwise, you're not going to get ANY traffic. Traffic is the key to everything online.
Anyway, this product sounds good, but…
---
Is Easy Cash Club a Scam or Legit?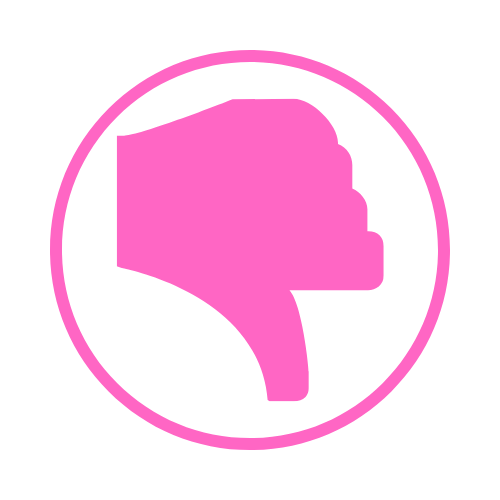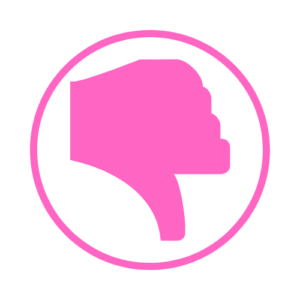 I wouldn't say that Easy Cash Club is a scam. Again, I didn't purchase the product to get a deep look into it, and that's mostly due to the red flags from the sales video. I definitely wouldn't recommend it.
The one pro here is that it does seem like it's easy to use.
I just think the downsides are too great.
First, the red flags from the video:
Saying you can make a lot of money with no work
Whoever made this product is hiding. Steve is just a made-up name
Telling us about his yacht and Lambo and implying we can do the same with this software
Saying this is so easy your grandma can do it
Telling us the software is "free" but then charging us a fee for hosting, etc.
And then my biggest downside is with the software itself. I'm not a fan of putting up a bunch of low-quality, crappy YouTube videos. Google doesn't rank crappy articles on its search engine, and I'm assuming they don't rank these videos very well either. Even if they do, they'll catch on to it and change their algorithm so that they don't.
Here's another red flag. Look at these "success stories" from the sales page.
These are fake.
This is one of the Duggars from 19 Kids and Counting!
Amazing that you can just grab any photo from the internet and use it in a success story. Not only is that shady, but it also proves that their product doesn't work. If the product worked and produced results, they could easily use REAL success stories.
Listen, I'm definitely not recommending this one, but it's ultimately your choice.
I'm leaving the Easy Cash Club link here if you really insist. But I assure you there are much better choices out there.
---
Affiliate Marketing IS Good!
It looks like Easy Cash Club uses ads and affiliate marketing as a way to make sales. These are legitimate ways to make money, for sure. I just don't like the way that they're doing it here.
Affiliate marketing is my favorite way to make money online. It has a lot of benefits and not too many downsides. However, I recommend creating quality content, whether it be YouTube videos or written articles. You're going to be so much better off in the long run.
You will gain authority over time and the articles and videos that you create now can continue to drive traffic and sales well into the future. (Passive income! It's great, right?)
The thing is, you need to know how to put everything together so that you can rank in the search engines and get traffic to your site (or YouTube videos). I don't recommend just going out there all willy-nilly and trying to throw things together. That doesn't really work out well.
Wallace Wattles of The Science of Getting Rich said, "You don't get rich by doing certain things. You get rich by doing things in a certain way."
Let me show you the way when it comes to affiliate marketing. I have a FREE guide that will show you the steps.
---
Do you have any questions or comments about this Easy Cash Club review? What do you think of putting up these kinds of YouTube videos? Do you think it's OK? Would you take the time to watch them? I'd love to hear your thoughts! Leave me comments below.
---
Pin Me!
---