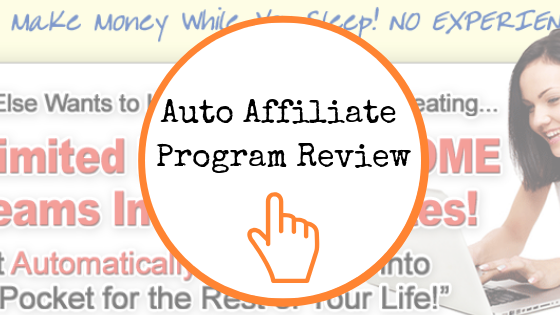 The Auto Affiliate Program promises that you'll make UNLIMITED passive income streams. And in only 7 minutes. Woah! Does this program really live up to the hype? Is it really this easy to set up a passive income stream? So easy you can do it in your sleep? Let's explore in this Auto Affiliate Program review.
First of all, I just want to disclose that I am not an affiliate for this program. I'm just doing research to find out what programs are legit, and which ones you should save your money on.
I do have a #1 recommendation, however, that doesn't mean there aren't other great trainings or programs out there. My goal is to help you trudge through the hype and find out what really can work for you (or not).
This Auto Affiliate Program review will go through these sections: 
– What is Auto Affiliate Program?
– How Auto Affiliate Program Actually Works
– Is Auto Affiliate Program a Scam or is it Legit?
– Build Your Own Money-Making Website the RIGHT Way
Rather skip all this and get started the RIGHT way?
---
What is Auto Affiliate Program?
Product Name: Auto Affiliate Program
Price: $47 / month
Owner: Steven Hall
[yasr_overall_rating size="medium"]
Affiliate marketing is actually what I do, and it's absolutely a legitimate business. But it does take some work to do it the right way. Auto Affiliate Program is telling us that we can set up an affiliate program that's automated and you can make money in your sleep.
Is this really true? If so, why isn't everyone doing it? Let's take a deeper look into this program and see if it's the real deal.
---
How Auto Affiliate Program Actually Works
First, here's a video from Steven Hall, the creator of Auto Affiliate Program. He talks all about how he got started doing this, what it involves and then he takes you on a tour of the system.
The idea behind this program is that you sign up for Auto Affiliate Program and then you have access to a variety of e-books. These e-books have affiliate links within them (your unique affiliate link will automatically be added to these e-books when you sign up for Auto Affiliate Program).
You then give away the e-books and if anyone clicks on the links within them and purchases a product or service using your unique affiliate link, you'll get a commission.
If the people you share this book with start to share with others, you can earn even more commissions because your affiliate link will be attached to ALL of those book shares.
There are over 100 e-books and they state in the video that they add 1-2 new ones per week.
You will also get your own branded website. Instead of sharing e-books with people, you can send them a link to your website and they can browse all the available books.
Steven states in the video that you don't need anymore technical skill besides copying and pasting your affiliate link. He then goes on to show us how easy it is to copy and paste into Facebook Groups. Here's where I start getting a little leery of the program.
Let's discuss in the next section.
---
Is Auto Affiliate Program a Scam or is it Legit?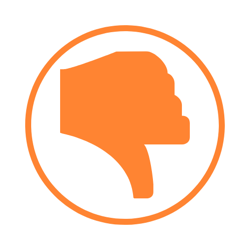 I absolutely don't think Auto Affiliate Program is a scam. They're not going to take your money and run. When you sign up, you will have access to books that you can use. It is a legitimate program. However, I still wouldn't recommend it if you're just getting started in online marketing.
We left off with Steven showing us how easy it is to copy and paste your affiliate link into Facebook. He showed us a group that has 40,000 members called Make Money Online. He says there are 40,000 people that will have access to his affiliate link once he posts!
That sounds great and all, but…
That group is a Make Money Online group, which means the only reason people are there is to post their OWN make money promotions. I belonged to a group like this in the past, and absolutely no one clicks on your posts.
That group allows affiliate links. Many, many groups do not. Just posting a link like that, even if it's a free e-book, looks spammy and a lot of groups don't allow it.
Here's where the problem lies with this program. Unless you already have an email list, or a huge list of followers on social media, it's going to be very, very hard to get people to even look at these free e-books. How will people know that you have them? If you post on social media, you will be largely ignored. (Been there, done that.)
How else will you get the word out? Are you going to send an email out to your friends and family? Trust me, that does NOT work! (Ask me how I know.)
In order to really do this well, you would need to have an existing website with followers. You would need to know how to promote this using certain keywords. Then, you could blog about the e-books, or write reviews about them. Otherwise, no one is going to respond. No one.
I'm sorry to break it to ya. But, don't worry. There's hope!
---
Build Your Own Money-Making Website – the RIGHT Way
I am an affiliate marketer just like Steven Hall. The difference is that I'm not tied to a system or a program. I can make money writing about anything I want.
This website that you're on now is dedicated to helping people find their way through the "stuff" out there in the affiliate marketing world. I have this site because I like helping people find their way to a GOOD way to make money online. It's rewarding!
I also have another website dedicated to health and a plant-based lifestyle. I like helping people find ways to improve their health, and I love writing about food!
You see, you can have a website about anything you want. Anything you have an interested in or a passion for. Why be tied down to e-books? Why be tied down to a certain system that can disappear at any moment?
You can view my FREE Guide to Making Money Online for Beginners and I can show you how to get started the right way. I used a training that helped guide me step-by-step through the entire process of making a website, from start to finish.
And it's easier than you might think. I'll show you.
---
Let's Recap
In conclusion, I definitely wouldn't recommend Auto Affiliate Program to anyone who's brand new to affiliate marketing. It could work for you if you're a seasoned pro. To recap:
Being a member of Auto Affiliate Program is expensive!
You are tied to their program. You HAVE to be a member to make money. What happens if the program shuts down one day? What do you do then?
You won't get anywhere if you don't already have followers or an email list.
Instead, if you're looking to make money online, then why not start it the right way? I'm just going to go ahead and remind you about my free guide again. Just check it out and see what you think!
I just want to help you get started in the same way that I did. Instead of these get-rich-quick-while-you-sleep programs, you can learn how to set something up that's legitimate and can bring you residual income for a long, long time.
---
Do you have any questions or comments about the Auto Affiliate program? Leave me a note in the comments section below!