Is Digital Income System a scam?
This is a system that promises that you can make between $500 – $12,500 per sale, completely on autopilot. You don't have to talk to anyone or do any of the work yourself.
It sounds really good, right?
Who wouldn't want to make that kind of money quickly and easily?
But do you get the feeling this may be too good to be true? What's the catch? Why isn't everyone doing this yet?
I'm glad you're taking the time to research before blindly purchasing because there's more to this story, and you need to know all the facts.
Let's dive into this review and see if Digital Income System is a scam.
---
---
What is Digital Income System?
Here's the headline we get when we land on the Digital Income System sales page:


We have an automated income system where you can easily make $500-$12,500 per sale…and we don't even have to talk to anyone.
I've seen enough of these sales pitches for automated systems to know that they never quite work the way that you think they will. Will Digital Income System be the same?
I already know that to make $12,500 per sale, you're likely going to have to pay double that amount to be able to qualify for those types of sales. That's generally how these high-ticket offers work. Are you ready to shell out between $1000 and $25,000?
In the sales video, Digital Income System claims to be a "real, government-regulated business that sells real software and makes real payments to our members":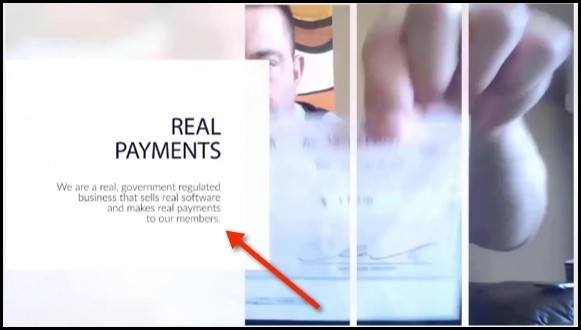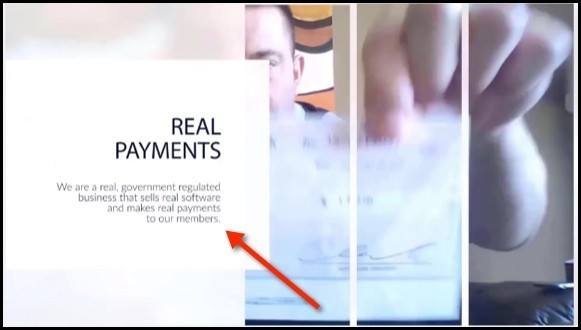 According to the sales video, they say that to make this work, you never have to sell anything to anyone. However, when I was researching this, I saw several review videos from people on YourTube who were definitely trying to sell the system.
The video goes on to say that you don't have to worry about finding prospects because their system does all the work. Once someone comes to your site, they'll be prompted to put in their phone number and then a business consultant will call them and do the work of closing the sales.
They call this hands-free income because you don't need to talk to anyone on the phone. Even though, eventually we'll come to find out that this isn't even true.
Keep reading…
The Digital Income System Formula
The sales video says the Digital Income System formula is really easy:
They give you a traffic source
You send the traffic to the Digital Income System sales page
They do everything else
You make money and enjoy life
In fact:
They say they have a simple 3-step process:
Lead generation – They have a traffic source that you can plug into, and you just have to make one call per week. (Wait a second…I thought we didn't have to talk to anyone? ) And they say that they'll also send traffic to us on autopilot.
Your leads for YOUR site – They have a site coded with YOUR information so that they know sales go to you.
The sales team closes – They have a sales team who are experts at closing sales so you don't have to. (Just a note, you will go through this exact same process. YOU will be sold to as well. Be prepared if you decide to go through with this.)
You Don't Have to Do a Thing
Besides making that one call a week, according to the sales video, you don't have to do anything else. You don't need to create a website or talk to anyone. You can just sit back, relax and let the money roll in. Everything is on autopilot.
Why is this never really the case?
---
How Does Digital Income System Work?
This is how Digital Income System works in a nutshell:
You view the Digital Income System sales page
You get excited and fill out your information
You get a call from a "consultant" who will try to close you on a sale
You sign up
You send people to the same sales page
And the cycle begins again
I'm not sure what the "real" software here is, but all you're doing is selling the same "opportunity" to others. From what I've read, there's not even any training. It's literally the sales page that you're selling.
There are some different payment levels to this:
Entrepreneur – $1000
Director – $3000
Professional – $5000
Ambassador – $12,000
Executive – $25,000
These are the levels that you will be pressured to buy into. And, once you sign up, you'll get 50% commissions on these levels, depending on what level you signed up at.
For instance, if you signed up at the Director level, but someone signs up under you as a Professional, you would not get $2500, you would still only get 50% commissions of your level, which would be $1500.
After doing some research, there don't appear to be any pass-ups, which means no one else above you (except the owner(s) I assume) get the rest of the money.
What happens with this is that you may feel pressured to buy at a higher level because you don't want to miss out on payments. I'm sure that's what those "consultants" who call you are banking on.
You should be very careful here. This sounds very similar to MOBE and Digital Altitude, who were both shut down by the FTC.
---
Is Digital Income System a Scam or Legit?
I'm not going to say that Digital Income System is a scam because we'll let the FTC make that determination if they'd like. I also didn't purchase the product and take a look inside for myself, so I'm not comfortable calling it a scam because of that.
I have seen some people who think it's completely legitimate.
From what I've looked at, I personally would NOT recommend this because evidence points to it being a Pyramid scheme.
Pros
You could potentially make a lot of money with this
Cons
here's a BIG risk here and you will likely lose much more money than you make
You're only selling the same system that you bought into, there's zero value because there's no product (there is some training, apparently)
Very possible that this can get shut down at any time, and you will really end up losing out
Nothing is completely automated and you can never make money as easily on autopilot as they say
They offer a traffic source, but what is it and does it cost extra? (Not all traffic sources are good and they generally will cost you a good amount)
Unknown owner(s) and this is a huge red flag in this case since it will be easy for them to take off with your money
What is a Pyramid Scheme?
In general, what makes a business a pyramid scheme is that there's no product to sell. And that's the case here. (They say there's a "software", but I haven't seen any evidence of that.)
This is similar to an MLM, but legitimate MLMs have products to sell, and that's what makes them legitimate by FTCs standards.
Some key components of a pyramid scheme include:
No product to sell
Promises of large earnings with little effort
No training or very poor training
Aggressive sales tactics
I got caught up in a couple of pyramid schemes in my time, so I get it. It's tempting. One of the ones I was involved in got shut down, and I lost a good amount of money.
I wouldn't risk it if I were you.
---
Make an Income Online Legitimately
Because I've been around the online marketing block a time or two, I know the difference between what will actually work to make you money online, and what's just hyped-up nonsense.
Always be wary of words like:
Autopilot
Easy
Requires no time
Make money fast
Make a lot of money
You CAN make a lot of money, and you may even eventually be able to get your online sales pretty much on autopilot, but some system out there that you pay $37 for (or $25,000) is probably not going to get it done for you.
Instead of trying to take shortcuts (because they never work), why not build your own site that you can use to promote anything you like and build up your income over time? It won't happen overnight. Nothing good ever happens overnight.
Do you go to the gym and expect to be buff after 1 session? No. Of course not. Anything worthwhile takes time, commitment and consistency.
It's not hard to get started. My #1 recommendation for affiliate marketing training will take you through the process step by step. You'll have your very own website up within a couple of days. (Or even less if you go through the training faster.) They taught me how to put this very website together.
If you really want to create an income online, I recommend doing it the right way.
---
Conclusion
I hope this Digital Income System review showed you what it's really all about and I hope you'll use caution when deciding to join. Of course, it's your choice what you do, but I want you to have all the facts before proceeding.
If you find that it's just too big of a risk to take, and you'd rather go the more legitimate route, then check out my #1 recommendation for training (you can start free, no credit card required).
You'll see how easy it is to get started and to have your own website up and running. Try it and see!
---