Is App Coiner a scam? That's the big question we'll answer in this AppCoiner review. Thanks for reading!
I've seen this one in my inbox a few times. "Get paid to test apps!"
It sounds good, right? We use apps all the time, why not get paid to try them out?
But:
You know how these things go.
They always make it seem easier than it actually is, and I'm fairly certain this one is no different.
Let's dive in and take a look at AppCoiner.
Or, See Why Affiliate Marketing is My #1 Recommended Way to Make Money Online with My FREE Guide, 4 Steps to Affiliate Success.
---
Here are the areas we'll explore in this AppCoiner review.
What is AppCoiner?
How Does AppCoiner Work?
Is AppCoiner a Scam or Legit?
You CAN Write Reviews and Get Paid
---
What is AppCoiner?
Product: AppCoiner
Cost: $27
Owner(s): Unknown
AppCoiner's sales page claims you can make money by testing out apps.
According to the sales video, tons of new apps are released every day, but they get lost in the crowd.
Your job is to find an app in the database and then test it out on your phone or tablet.
Then you log into your account, write a review and get paid.
(Hmmm, writing reviews and testing out apps are not the same thing.)
It's as easy as 1,2,3.
According to the sales page, because there are so many apps coming out all the time, app developers need help to get their apps found.
The sales page makes it seem like you'll be going into either Apple or Google's app store and writing reviews for certain apps.
But you can see here that you will need to go into your AppCoiner members site to write a review of the app.
In fact, this has nothing to do with any developers.
They won't know that you are writing reviews. They would get slapped hard if they had people paid to write reviews. That's a big no-no.
Here's a fun and useless calculator to help make you think you're going to make a lot of money with this program.
This doesn't really tell you anything. How do you know how much you'll get paid per review?
This is nothing but a marketing trick.
Here's another marketing trick. This discount says it's for the United States, but it's really for anyone. If you're from a different country, you'll be shown your flag and country name.
I'm not saying this is a terrible thing, it's just a marketing trick to help make you feel a little special.
You ARE special, but your discount isn't. 🙂
After going through the sales page, we kind of have an idea of what this program is all about, but not totally.
It sounds like we'll just be reviewing apps and then getting paid for those reviews.
But, you'll be surprised.
That's not exactly how this works.
---
How Does App Coiner Work?
There's kind of a tricky part to this.
When you become a member of AppCoiner, you'll get your own website where you can write your reviews.
Great, right?
No.
Here's what your site would look like.
It looks decent enough, but there are some problems with this.
The main problem is that every other AppCoiner website out there looks exactly like this. That's an issue because Google doesn't rank duplicate content.
Therefore, you won't be able to get any organic (free) traffic. (We'll talk about why you need traffic in a minute.)
If you can't get free traffic, that means you'll have to pay for it.
Paying for traffic is risky if you don't know what you're doing, and you can lose your shirt. (I'm assuming you need your shirt!)
You could try to post your site on social media, but it will likely get ignored, or even tagged as spam since it's not really going to be useful to most people on those sites.
Why do you even need traffic?
Well, you're not actually getting paid for your reviews. Do you see that book on the right side? It says "Download our exclusive free report."
If someone puts in their name and email and then downloads that report, they will be put on a mailing list. The mailing list will promote other offers.
Those offers will have an ID associated with you. If someone buys an offer with your ID, you'll get a commission.
This is affiliate marketing, and it's awesome, but this is not the best way to do things. (I'll help you out with an alternative in a minute.)
Again, you want Google to love you, and they just won't with a duplicated site like this.
The other big problem here is that if anything happened to the main website you'll be using (PopularReviewer), your site will be gone too.
Let's say you DO start to make money with this. (Doubtful, but let's pretend.) Your source of income could just be gone one day. POOF!
You don't have control. That's not a good thing.
---
Is App Coiner a Scam or Legit?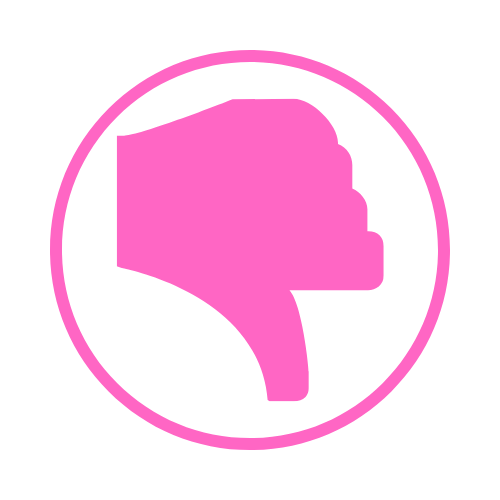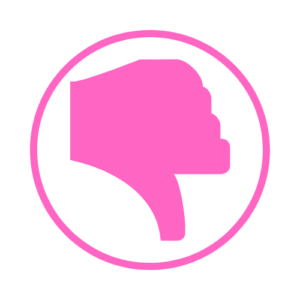 AppCoiner is not a scam, however, I still wouldn't recommend it.
Just like with all of these "make money" products out there, they make it seem like it's going to be really easy to get paid just for "reviewing apps."
As I've shown you, this isn't even really what you're getting paid to do. Yes, you'll review apps on a website (that tons of other people have), and then you'll have to hope that people will find your site and click on the ads on it, or download the freebies and get on a mailing list to then purchase products.
That's how you get paid.
And that's not easy.
AppCoiner Pros
You technically COULD make money doing this
It's inexpensive
It's easy to use
There's a 60-day money back guarantee
AppCoiner Cons
You don't really get paid to write reviews
Your site will look like everyone else's who's a member of AppCoiner
Google will never rank you and therefore you won't be able to get free traffic
You don't have control over your site and it could just disappear one day
Look:
If you like the idea of writing reviews and making money from it, then I have great news for you.
That's exactly what I do here.
And I love it.
But I have full control over my site. I'm not worried it'll just shut down some day.
Let me tell you a little bit more about affiliate marketing and how to learn it well.
---
You CAN Write Reviews and Get Paid
I actually love writing reviews.
I think it's fun to go into different products and see what's good and not so good about them.
And if you like the idea of writing reviews, then why not create your OWN website that you have full control over? You can do the same thing that AppCoiner is suggesting, but you can do it in a way that will actually get you ranked in Google so that you can have free traffic.
It's really not hard at all if you follow the right steps.
It does take some consistent work and action to get everything rolling.
You won't make money overnight, but you can make a LOT of money doing this. Way more than you'll ever be able to make with AppCoiner.
Here's an idea of what you can make with hard work, the right tools and the right training.
This is one of the members of the training platform I belong to called Wealthy Affiliate.
He's one of many success stories inside the platform. Here's even more success stories.
But it's not just about success stores. Wealthy Affiliate teaches you how to get there. Step by step.
And you get all the tools you need too. Web hosting, a keyword research tool, technical support, live weekly trainings.
You'll learn all about how to create reviews and make money from them. You won't just get a website that's been slapped together.
Imagine it:
You'll have your OWN website that you put together that is 100% yours. (It's not hard at all. You can have a site up in minutes.)
And then you'll learn exactly what to do with that site to make it stand out, attract visitors and make money.
Pretty nice right?
---
Do you have any questions or comments about AppCoiner? Is this something that you have used? I'd love to hear from members to see if you are having success or not. Leave me comments down below!
---