I was poking through my emails to see if my friend Martin from Kindle Sniper sent me anymore money-making systems. And, of course he did. This one is called Club 365. I always want to give Martin a chance because maybe, just maybe he's actually found a good product. One can hope, right? So IS Club 365 a scam? Or is it actually something good? Let's find out in this Club 365 review!
Or, skip reading all that text below and check out my #1 recommendation. No scams here!
Click the Button to See My #1 Recommendation
Here are the areas we'll explore in this Club 365 review.
What is Club 365?
How Does Club 365 Work?
Is Club 365 a Scam or Legit?
Get the Right Kind of Training
Let's Recap
---
What is Club 365?
Product: Club 365
Cost: $27.99 + Upsells
Owner(s): Justin Powell
[yasr_overall_rating size="medium"]
We have another typical marketing video that's completely hyped up. I haven't even pushed play yet and I'm already rolling my eyeballs.
After watching the video, it wasn't actually too hype-y. The video mentioned a few key things:
Club 365 is different. We're a family.
This is your key to financial freedom.
Club 365 gives you a true unfair advantage.
The content is updated every month.
They have information on ecommerce, Shopify, drop shipping, Amazon, crypto currency, affiliate marketing, list building secrets, money for surveys and cutting edge software that can help you ramp up your business. (When they say they can recommend cutting-edge software, that probably means they're going to try to sell you on some more things.)
Justin Powell is the owner of this program. He gives us a nice story about how he tried everything under the sun to make money, but it just never worked out for him. (This could be true. Everyone starts from zero.) He also understands about "gurus" coming out with products that aren't up-to-date and don't really work anymore. (I've definitely seen plenty of that already.)
Instead, Club 365 is different because they update the content monthly. They don't talk about just one way to build wealth – they talk about all the ways. They use practical processes to stack the deck in your favor.
He also talks about the 4 main common obstacles that people face when trying to make money online:
Money. Justin says you don't need a lot of money to make money online.
Time. Most people don't have the kind of time they want. With Club 365, you'll unlock the freedom you desire. You only need to put in 1 hour a week to get started. (Woah, Nelly! Now we get some hype.)
Ability. He says you don't need a lot of ability to get started making money online. All you have to be able to do is follow processes that are "paint-by-numbers simple."
Fear. He says not to let fear stand in your way. Don't let fear make you poor.
He also says this little quote: "You're either good at making money, or good at making excuses."
I actually happen to agree with him on most of this. The only one that's iffy is that time one. Starting an online business will not solve your time issues right away. In fact, in order to do this the right way, you may actually have less free time than normal until you get the ball rolling. These guys never tell you that though.
It's still worth it in my opinion. It's still better to take the time now so that you have the freedom later. And what are we talking about anyway? If you decided to join the affiliate marketing train with me, then we're talking about taking time to type up some content that you enjoy talking about anyway. That's better than sitting in some gray cubicle.
Oops, looks like I've digressed! Let's talk about the price.
For a limited time, you'll get lifetime access to Club 365 for one small fee of $27.99. Once the spots are filled, everyone else will have to pay $97 / month. (Riiigggghhhht.) I don't think the prices on these ever change. Tell me if I'm wrong on that.
OK, let's dig in a little more and see what this is really all about.
---
How Does Club 365 Work?
In the sales video, Justin mentions that Club 365 won't be full of generic PDFs, but that's exactly what you'll get. Here's a sample of the PDFs included:
The Ultimate Guide to Shopify
E-commerce Kickstart
Bay E-commerce Secrets
The Amazon Rush
These are about 50 pages each. There's not step-by-step training, no videos and no actionable steps. How can you actually learn how to make a profitable business online with such little information? You guys, please stop being duped by these kinds of programs. They just never give you what you need.
If you really are interested in making yourself a real success online and are willing to be patient and put the time and effort into it, then please, I beg of you…check out my #1 recommendation. This is a training site I used to get this website up and running and what I still currently use. (Because they actually DO have good, current, up-to-date training.)
Click the Button for My #1 Recommendation
---
Is Club 365 a Scam or Legit?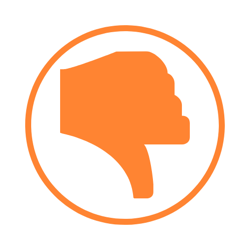 Club 365 is not a scam, but it's also not worth $27.99. (And oh yea, they're going to try to get you with some upsells too.) I will say this until I'm blue in the face if I have to.
You cannot make hundreds of dollars a day right away.
I don't care what kind of system or program is telling you that. Even though I could probably get more people in if I said that you can get rich quick, I don't care. I won't say that because it's not true. I don't care if I lose sales by telling the truth.
The reason is that you have to have the right mindset when you go into something like online business. If you can get your brain right, you will be unstoppable.
I was just like you when I first got interested in affiliate marketing. I was full of hope and excitement when I would see these products that promised me riches. I would buy the program, just knowing this one was going to be it. All it did was leave me with less money than I started with and full of frustration. I finally gave up on the whole thing. Went back to just accepting that I would never get out of a cube, and that's that.
But, it was always in the back of my mind. That affiliate marketing thing. I knew it would work. If I just found the right training.
I finally did. I finally found training that actually helped me. And still helps me to this day. Was I skeptical at first? Hells yes I was. I was burned many times just like everyone else out there looking to make money online. My husband was like "ANOTHER training program? UGH." lol
But now I'm glad that I found my way back to affiliate marketing. Because I really like it. It's fun. And it's a great business to be in because it's full of opportunity.
---
Get the RIGHT Kind of Training
Look, I started this website because I want to help people. I want to help YOU. I want to help you understand that you can achieve the income that you desire. You can make money online, no problem. But you have to set your expectations the right way.
If you are in the mindset that you need money right now, then I can't help you. You might want to go get a job somewhere. But, if you're in the mindset that you want to work for yourself, set your own damn schedule, be there for your kids ( and / or fur babies) when they need you and you're willing to take the time to do that because it's worth it...
Then, this is right for you.
You can make money doing your own thing online. Even if you have a full-time job. You work it when you can. As long as you're consistent, things will start to happen. They may happen a little slower, but they'll happen. And think a couple of years down the road. Won't it be worth that time and effort? If you don't start something now, you'll still be in the same spot a couple of years down the road. Then what? Nothing's changed.
I can help you get started. Check out my FREE Guide to Making Money Online for Beginners. Get set up. Get going. Time's going to pass anyway. Why not do something good with it?
Click the Button for My FREE Guide
---
Let's Recap
OK, so we now know that Club 365 is such a cheap price for a reason. They made some promises in the sales video that they really don't deliver on. Pretty typical stuff out there in the world of online marketing. Sorry to say that. I wish it wasn't! Then my job convincing you that My #1 Recommendation isn't one of these over-hyped products would be a lot easier.
We talked about mindset. Mindset is super important. It's probably the most important thing you can work on. Because if you don't believe you can make money in this business, guess what? You won't. Even though anyone can.
Have you ever heard of Bob Proctor? He's a businessman himself who used to be broke and sick. Then, he changed his mindset. Now he's really wealthy and he helps others with their mindsets so they can be wealthy too. I'm going to add a video of Bob here to help you. This is one of my favorite videos, and I hope it helps you in the way that it helped me.
Now, are you ready to get started the RIGHT way? Click on the button to get my free guide and let me show you how.
Click the Button for My FREE Guide
---
Have any questions or comments about Club 365? What about your mindset? What do you want to accomplish in your lifetime? Do you believe you can do it? Let me know in the comments below.