Some people out there like to review the latest and greatest money-making systems, and I'll get there too eventually. But for now, I love going into the inner depths of ClickBank and searching for the lesser popular products. Why? I don't know. I like to see what's deep down in there. I like to see which products just aren't cutting it and why. This is one such product.
Again, I like to have an open mind when I go into these. You never know. We could be surprised and we can actually find a good product down in there. (Actually, Rockstar Money Makers is down in the depths of ClickBank, and I do think they have a pretty good product.) So, what is Real Money Streams? Is it a scam? Is it legit? Let's find out in this Real Money Streams Review.
(Side note: ClickBank is an affiliate network where you can add your product to be promoted, like Real Money Streams did. Or, you can go in there as an affiliate marketer and find products to promote.)
Want to skip all that and just get to a REAL way to make money online? Check out my FREE Guide to Making Money Online for Beginners.
Click the Button for My FREE Guide
Here are the areas we'll explore in this Real Money Streams review.
What is Real Money Streams?
How Does Real Money Streams Work?
Is Real Money Streams a Scam or Legit?
Build Something that Makes Lasting & Residual Income
Let's Recap
---
What is Real Money Streams?
Product: Real Money Streams
Cost: $37 + Upsells
Owner(s): Chris Johnson
[yasr_overall_rating size="medium"]
As always, I'm going to suffer through the marketing video for you so you don't have to. Now, I did say I was going to keep an open mind, but it's so hard when this is the first thing that you see.
I know this kind of thing works and people fall for it all the time, but aren't people wising up to this nonsense? I mean, it's just so overstated. Whatever this is, you maybe can make $7,293 a month. But they never tell you in this header how long that will actually take you.
Now let's move on to the video. The first words from the video are "By the end of today, you could have an extra $100 in your bank account. $200 by tomorrow. And this time next week there could be well over $500 in there." Already my eyebrows are raising because this is almost never possible.
Here are some main points in the video:
This isn't a get-rich-quick scheme. You'll be making an honest buck for honest work
You'll be doing interesting and fun tasks from your computer
You can name your own hours, be your own boss and you get to pick and choose the tasks you want to do
Most of the work is straightforward with just a couple minutes of instruction
This is real work, and realistically you won't be able to pay for a jet with this type of work
Some tasks might include data entry, labeling photos, proofreading and many more
The harder the task, the more you get paid
Chris then goes on to tell us that the need for online workers has risen because companies just need a bunch of small tasks done for them. It doesn't warrant a full-time employee for these types of tasks. There's no shortage of work because there are thousands of these small tasks available.
He claims his product can help you find tasks and he'll help you find out which ones are good and which ones take too long to do for the amount of pay.
OK, I admit I was actually impressed with this video because there actually wasn't a lot of hype. The amounts that you can make are not super overstated. He even says you won't be able to buy a jet with this type of work.
(Side note. His banner says he makes $7k a month, but in the video he constantly repeats that you can make $500 a week. That's a big difference. But I'm sure Chris is getting paid for sales on his product, not just for these small tasks. Hm, that's a bit deceptive, Chris.)
I'm getting an idea what this is exactly about, and it's not bad, buuuutttt… (there's always a but, right?)
Let's go a little deeper.
---
How Does Real Money Streams Work?
With Real Money Streams, you will get information on how to find small jobs to do. They will provide you some sites that you can join, or apps that you can download that will have these small jobs listed.
For instance, he might point you to a site where you can take surveys, or a freelancing site. He also suggests doing tasks in Amazon Mechnical Turk, or even doing some mystery shopping. There are also some apps where you can do small tasks for people around your town.
---
Is Real Money Streams a Scam or Legit?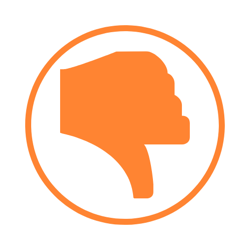 Real Money Streams is not a scam. These jobs really are available and you will get paid for them. But, I still wouldn't recommend this product. I'm sure Chris is a nice enough guy, but you can find all these jobs online yourself. There's nothing secretive about it. You don't really need to pay $47 to find jobs on Amazon Mechnical Turk. Look, I just linked you right to it. I just saved you $47.
The other thing that's an issue with this product (as with a lot of these one-and-done products) is that things move very quickly online. And I read some things that said the product wasn't up-to-date and even had some website suggestions that are no longer in existence. Yikes!
Finally, you can absolutely do this kind of work if you really feel desperate for some money, but I really don't recommend it. I have experience with this because I've done some of these things myself. You can read about them here.
Here are some issues with these jobs:
For Amazon Mechanical Turk, it took me a long time to find jobs that I would even qualify for
The jobs paid very, very little and I could spend several hours and only make a couple of dollars
Mystery shopping can be fun, but again, it doesn't pay enough for the effort
Local gigs will take a lot of time and gas if you have to drive places
Surveys may pay, but you have to qualify for them and that takes time and you're still not going to get paid enough for the time you've to put into it
You see, the biggest issue with all these types of little jobs is time. Trading time for money just will never be the best way to do things. These tasks are even worse because you sometimes have to spend a lot more time than the money you're getting paid.
Another issue is that the tasks can be super monotonous, especially with paid surveys and Amazon Mechanical Turk tasks. You will be bored out of your mind before the end of your first day. (Although, some people may love that monotony. And if that's you, then hey, go for it.)
---
Build Something that Makes Lasting & Residual Income
Instead of wasting your time doing small tasks and using up all your precious time doing it, why not build something of your own that will bring in lasting and residual income? What I do is called affiliate marketing. I have this website that you're on right now to help you find better ways of making money. I promote products and services that I think can help you. If you decide that you like what I'm telling you and decide to click on my link and buy or sign up, I'll get a small commission.
You can create a website around any topic that you like. I have another website all about a plant-based lifestyle. You can have a website about skiing or fencing, or riding horses. What's great about affiliate marketing is that there are lots and lots of products and services that you can promote – on any topic.
I'm not going to be like one of these hyped-up marketing people and tell you that you'll be making thousands by the end of your first day. It doesn't work that way. It takes time to get your site noticed in the search engines. But once it does and you start to bring in traffic, you'll have consistent and lasting income. You can keep building and building and growing that income, too. It's all based on your effort.
Even better is that once your site is up and running and bringing in traffic, older content that you worked on a long time ago can continue to bring sales. This is residual income.
Let me show you how to get started with my FREE Guide to Making Money Online for Beginners.
Click the Button for My FREE Guide and Learn How to Get Started Making Lasting & Residual Income
---
Let's Recap
Yes, there are lots and lots of little jobs online now. But you don't really need Real Money Streams to help you find them. You can literally just do a search and come up with a good list yourself. And, I bet your list will be more up-to-date than Chris's list.
Of course, you are free to go out and look at these small tasks and even try some. It might even be a good idea so that you can see the level of time and effort you have to put into them in order to make some sort of income. Hey, maybe you'll stumble on some good ones! If you do, I'd love to hear about it so I can let my readers know.
My guess is though that you'll soon discover that the pay isn't worth time and energy you put into these jobs. Instead, I recommend that you spend that time now getting yourself set up for the future. Build a website and start creating lasting income. It's easier than ever to do this now, especially with the right training and tools in place. Click on my FREE guide and I'll show you how easy it is to get started.
Click the Button to Get My FREE Guide to Making Money Online for Beginners
---
Questions or comments about this Real Money Streams review? Did you find a good jobs site? Let me know in the comments below!