Here's another awesome money-making opportunity that Martin of Kindle Sniper sent to me. I'm so lucky I'm on his email list! This one is called Viral Cash App. Before I even hit the play button on the marketing video, this is what we're looking at.
Woah, Nelly! That's a lot of red! I'm going to give you the gist of what this video is about so that you don't have to suffer through watching it yourself. You're welcome! 🙂 Still not clear if Viral Cash App is a scam? Me neither! Let's figure it out in this Viral Cash App review.
Or, skip all the fluff you're about to read and click on my FREE Guide to Making Money Online for Beginners. Want to learn how I started this website, and how you can start your own? Just click the button below and I'll walk you through it.
Click the Button for My FREE Guide!
OK, still interested in reading all the marketing fluff? I don't blame you. I think it's pretty entertaining myself. And we'll also dig a little deeper into how it all works. Here are the areas we'll explore in this Viral Cash App review.
What is Viral Cash App?
How Does Viral Cash App Work?
Is Viral Cash App a Scam or Legit?
Learn How to Get Traffic with Your Own Website
Let's Recap
---
What is Viral Cash App?
Product: Viral Cash App
Cost: $47 + Upsells (See the image below.)
Owner(s): Matthew Neer
[yasr_overall_rating size="medium"]
After giving the video a listen, it's basically the same as every other marketing video out there. It wasn't quite as bad as the last couple I reviewed (like Wealth Academy and Profit Genesis 2.0). There wasn't a sob story, Matthew (the creator of this product) didn't meet anyone who gave him the secrets to making money online and there were no fake testimonials. (There were surprisingly no testimonials.)
He also did mention that this isn't something that will make you millions overnight, so at least he was honest with that.
The rest of it though…eh. Still really hyped up.
First he says that this product is extremely secretive and this is a highly classified message. This video is not available to most people. It's set to private and is only available to beta testers. (Yea, OK Matthew.)
Matthew's product is a viral cash app that siphons money from a $70 billion FREE traffic source. (We'll come to find out later this free traffic source is YouTube and Facebook.) It's going to be easy though, of course. You don't need to know how it's done. You don't need a domain name or to pay for hosting.
Once again, this is one of those super easy automated systems where the money just rolls in, easy peasy. This is a STABLE online commission generator. You have to qualify to be a beta tester. And if you don't hurry, you'll lose your spot. (Riiiggghhht.)
How do you qualify to be a beta tester?
You need to have basic computer skills. In fact, if your skills are too advanced, this program is not for you.
You have to already watch and share videos regularly online.
You have to share at least 10 videos per day through the Viral Cash App.
What I found most interesting is the two examples he uses of how this creates loads of income.
He uses popular YouTube channels as an example of how this works and how they make millions of dollars. Yes, Crazy Russian Hacker makes loads of money. He gets loads of traffic, and therefore get paid loads in advertising. That's because he's worked really hard at it. (His channel is awesome, check it out.) Now, Matthew does say you can get in front of the same traffic without all the work. Hmmm…
Matthew shows his own income through ClickBank. He shows that he earns $200-$300 / day. However, this is due to the fact that he launches products like Viral Cash App (and others) and he makes money on the sale of those products. So, he's not really being honest here about his income using this app.
---
How Does Viral Cash App Work?
When you purchase Viral Cash App, you will receive some decent training. The training teaches you how to find viral videos on YourTube that are worth sharing. Once you find a good video, you bring it into the app and then add on ads that are linked to you. Then it gets shared on the Viral Cash website called Viral Syndication. From there, you share it to Facebook. People click on your video, get to your customized Viral Syndication site with your ads and start clicking on them until you're wildly rich!
Exceeeeppppt…
There's one *little* problem.
Unless you have lots and lots of friends, or you happen to have a lucky, lucky thing happen where your video actually goes viral, you're not going to make any money. Imagine your Facebook feed. Imagine sharing tons of these videos.
A. That will get annoying eventually. People will just begin to ignore you.
B. Do you think you'll have enough friends who will click on them, share them, then click on the ads that are connected to those videos on the Viral Syndication website?
With any online endeavor, you need traffic.
Check out the Viral Syndication Facebook group. There's just nothing happening in there. There are very little shares, very little activity going on.
So how many of these videos do you think are going viral? I imagine not too many. Yours probably won't either. Hate to tell you that, but nothing is ever as easy as these marketers make it sound.
---
Is Viral Cash App a Scam or Legit?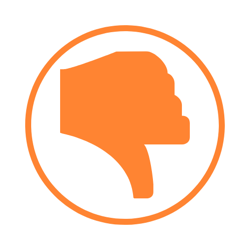 Viral Cash App isn't a scam. It's actually an interesting concept to use viral videos to create advertisement clicks and sales. However, I can't recommend it because it's very unlikely that you'll make money with this program. As mentioned, in order to make money through advertisements, you need to have a lot of traffic coming in and clicking on your ads.
Yes, Crazy Russian Hacker makes millions. He has 10 Million subscribers to his YouTube channel. 10 Million. That. Is. A. Lot. of. Traffic. And like I mentioned before, he works hard at that! There's a reason he's so popular. He has tons and tons and tons of videos. That doesn't happen overnight. And you're not just going to go in and siphon his traffic. It doesn't work that way.
One of the other things that I don't love about these products is that they give you one price, and then try to sell you on a bunch of different things after you've signed up. So, the price is $47, but here's a graphic of all the other ways that they're going to try to get money from you. After the $47, these are all the other things you're going to be asked to buy. That's a lot!
To be honest, I'm not entirely against upsells because you can choose to buy them or not. And a lot of companies – even brick and mortar companies – use it as a strategy. I just personally prefer when businesses – especially online ones – let you know what the cost of everything is right away so you can make informed decisions before getting yourself into something.
---
Learn How to Get Traffic with Your Own Website
If you're interested in making money online, then why not build a website that's all your own that you can then learn how to get traffic to and monetize? Why not have a site dedicated to any topic that you enjoy writing about and creating it to make lasting income?
You see, with these types of products like Viral Cash App, you have to rely on their services and their websites. What happens if they shut down one day? You'll be left in the dust because you don't own any of it.
Instead, I recommend having your own property that's completely yours and building that up. I use affiliate marketing for this site (and others) and it's a fantastic way to grow an online business without all the hassle.
The only hassle is that you'll have to work to build it up. But that's the reality of any business. Offline or online. It's always going to take some work.
You know what though? I'm working on my site right now. Sitting on my deck with my feet up. I'll take this kind of work any day over sitting in a gray cubicle somewhere. This is fun work. Satisfying work.
Let me show you what it's all about in my FREE Guide to Making Money Online for Beginners. Then you can see for yourself how easy it is to get started. (I'm not promising that the journey is always easy, but it IS easy to get started.)
Click on the Button for My FREE Guide!
---
Let's Recap
I think there are two big lessons we learned from this Viral Cash App review.
Marketing hype is prevalent in the make money online space. And it's just that – hype! There's not a lot of substance to these sales videos.
You need traffic in order to make money. You need people to see what you have in order for people to purchase what you have.
If you want to learn how to attract traffic to you, then I suggest you check out my free guide. If you want to make money working from the comfort of your home (or anywhere!), then stop wasting your time and money with these products that aren't going to get you very far.
Change your mindset. Know that you can make it happen. Be willing to learn and work for it and not expect things to happen overnight. If you can do that, you will be a huge success.
Click the Button for My FREE Guide!
---
Questions or comments about Viral Cash App? Leave them for me below!