Welcome to My Mobile Money Pages review!
I'm happy you're doing some research before you go investing your hard-earned money into a program you see online.
Especially this one.
My Mobile Money Pages (MMMP) promises a lot of things, but can they actually deliver?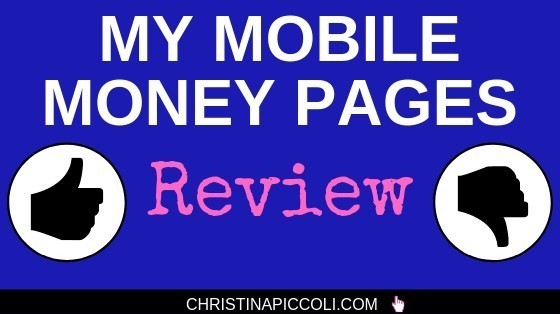 Can you actually make $547.43 per day, $16,970.33 per month, or $203,643.96 a year? It seems like a big (and oddly specific) claim.
The truth is:
That's a lot of hype with no substance to back it up.
In fact, this program has a lot of outdated junk attached with it.
Let's dig into this My Mobile Money Pages review and see what it's all about.
Tired of disappointing or scammy products?
I've got ya covered!
My Mobile Money Pages Summary
Product: My Mobile Money PagesCost: $39.95Owner(s): Andrew Davidson (likely a pen name) Good For: The owner

<img alt="My Mobile Money Pages review – Logo" width="740″ height="59″ title="MMMP_Review_Logo" data-id="4607″ src="https://christinapiccoli.com/wp-content/uploads/2019/05/MMMP_Review_Logo.jpg" style="width: 100%;">
What is My Mobile Money Pages?
As mentioned, My Money Mobile Pages make a lot of big claims in their sales video. They say that you:
Only need a few minutes to make $547 per day
Don't need any technical experience
Don't need any web design or programming skills
Don't need your own website
Andrew claims that the mobile market is huge, and sites like eBay, Amazon and Plimus are paying out millions of commissions to people like us.
Wait.
Plimus?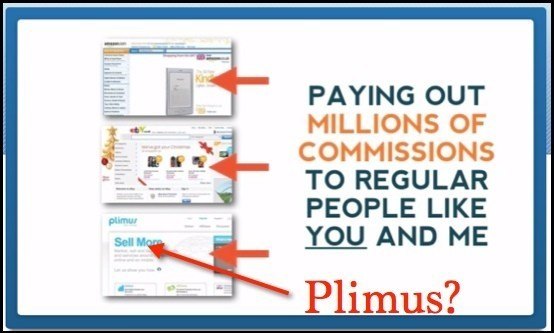 <img alt="What the heck is Plimus?" width="554″ height="333″ title="1a5c27502340a4f3f8d86b1707848908_cropped_optimized" data-id="4598″ src="https://christinapiccoli.com/wp-content/uploads/2019/05/1a5c27502340a4f3f8d86b1707848908_cropped_optimized.jpg" style="width: 100%;">
What in the world is Plimus?
After doing a little digging, it looks like Plimus is now called BlueSnap. This is already an instance of this product being totally out of date.
Andrew says that the 5.2 billion people have cell phones, and about 20% of them use their phones for shopping online. He says that companies like Amazon and eBay are paying people affiliate commissions every time these people shop on their phones.
(This is called affiliate marketing, and you can read my guide, How To: Affiliate Marketing for Beginners if you'd like to learn more.)
While this is all true, don't think that My Mobile Money Pages is going to be the answer to your money-making prayers.
Let's get into it a little more.
How Does My Mobile Money Pages Work?
We actually get a demonstration of how My Mobile Money Pages works. It's a 3-step process:
1. You add some site details like your main keyword, site title, email address, etc. You can also choose a pre-made domain name, or use one that you own.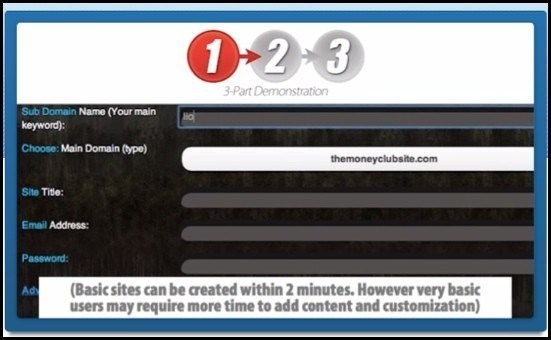 <img alt="My Mobile Money Pages – Step 1″ width="551″ height="340″ title="2b8db2b4a6317dd277d49e1cce15092b_cropped_optimized" data-id="4600″ src="https://christinapiccoli.com/wp-content/uploads/2019/05/2b8db2b4a6317dd277d49e1cce15092b_cropped_optimized.jpg" style="width: 100%;">
2. You type in a main keyword that you want to focus on and their software will bring up the top 40 or 50 "hot" keywords that you can then copy. Here's another instance where we can see how old and outdated this product is: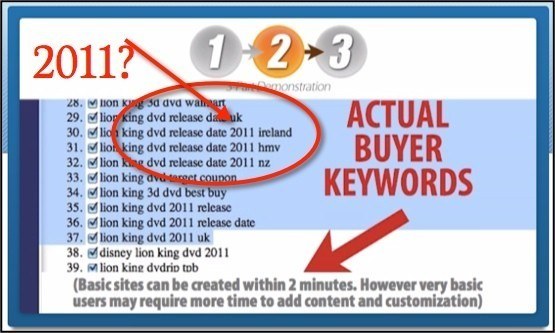 <img alt="My Mobile Money Pages Step 2″ width="555″ height="333″ title="62aec593978a8cba3b0ad196e06dc6c2_cropped_optimized" data-id="4601″ src="https://christinapiccoli.com/wp-content/uploads/2019/05/62aec593978a8cba3b0ad196e06dc6c2_cropped_optimized.jpg" style="width: 100%;">
3. Then you just paste your keywords into the MMMP program.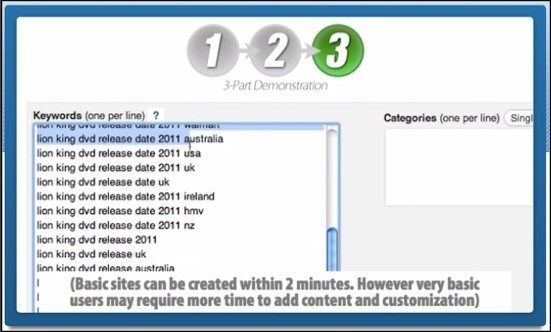 <img alt="My Mobile Money Pages Step 3″ width="551″ height="332″ title="923e8edba04a2d10eb13a5c5919277f4_cropped_optimized" data-id="4603″ src="https://christinapiccoli.com/wp-content/uploads/2019/05/923e8edba04a2d10eb13a5c5919277f4_cropped_optimized.jpg" style="width: 100%;">
Here's what the site would look like: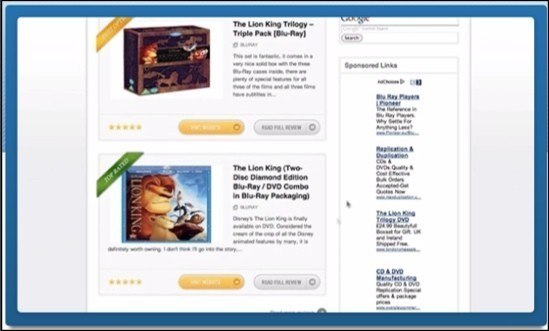 <img alt="What your site would look like." width="549″ height="331″ title="61c58375c70005f13c1304de91ab93ba_cropped_optimized" data-id="4604″ src="https://christinapiccoli.com/wp-content/uploads/2019/05/61c58375c70005f13c1304de91ab93ba_cropped_optimized.jpg" style="width: 100%;">
Andrew says this is a very professional-looking site, but I don't know about that…
We're going to talk about this in a little and I'll tell you why this whole thing is a bad idea.
Andrew claims Google will love your mobile money page: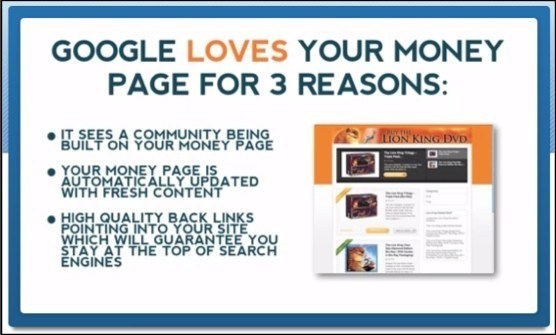 <img alt="Google will NOT love your My Mobile Money Site" width="556″ height="335″ title="77ccf1533f487f3e0c3e98cfcfb2e7f6_cropped_optimized" data-id="4605″ src="https://christinapiccoli.com/wp-content/uploads/2019/05/77ccf1533f487f3e0c3e98cfcfb2e7f6_cropped_optimized.jpg" style="width: 100%;">
This is so far from the truth it's not even funny. We'll talk about all of these a little later.
Andrew says 2012 is the mobile cash revolution. And he asks if we'll be quick enough to act on it. Uhhh, Andrew? I guess we weren't quick enough because that was 7 freaking years ago!
Is My Money Mobile Pages a Scam or Legit?
I don't think My Money Mobile Pages is a scam exactly because you are getting some kind of software for your money.
The problem is, that software is outdated and it sucks and it's not worth $39.99. It's not even worth 1 stinkin' penny because you will make $0 using this.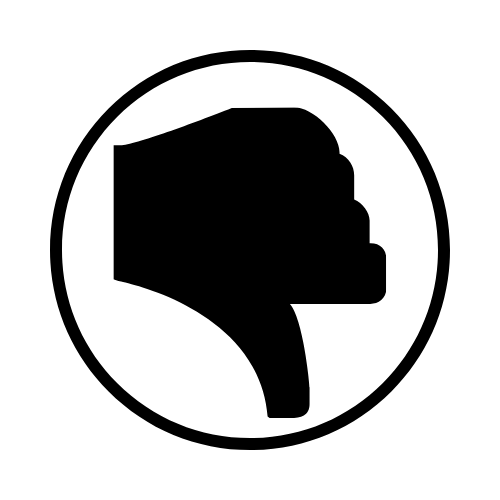 <img alt="Thumbs Down" width="500″ height="500″ title="Thumbsdown_Black" data-id="3634″ src="https://christinapiccoli.com/wp-content/uploads/2019/03/Thumbsdown_Black.png" style="width: 100%;">
My Money Mobile Pages Review – Pros
Affiliate marketing is a legitimate way to do business
My Money Mobile Pages Review – Cons
Completely outdated information and technology
Saying you can make over $500 a day using this
Building duplicate content websites
Using technology that is unethical and just downright terrible
Saying Google will love it and you will get free traffic
Let's talk about ALL the things wrong with this. It might take a few minutes, so prepare yourself.
The Many Things Wrong with MMMP
1. Duplicate Content
In the sales video, Andrew says that Google will love these sites because they are unique and they have fresh content added to them all the time. However, that is FAR from the truth. Since these are templated websites, they actually have duplicate content, and Google (and the other search engines) will NEVER rank them.
Not only that, but Google's main goal is to get a user the best answer to the question, or to the thing they are looking for. Google ranks websites high that have relevent, high quality content. These clearly do not.
2. Backlinks
Yes, having high quality backlinks is very important for a website's success, but no automated program is going to get you high quality backlinks. Google will see this, and they will hate your site even more. The way to build high quality backlinks is to build high quality content that authority sites will want to link to.
3. You Will Get No Traffic
Because Google and the other search engines will not rank a site like this, you have no way to get free traffic. The only other way to get free traffic is if you post on social media. But then you're basically spamming people and they will either ignore you or complain and get you kicked off.
You could potentially pay for traffic, but again, because these sites aren't relevent and don't have quality content, no one is going to click on them. You'll be wasting money. (If you can even get your ads approved.)
4. You Have to Get Approval to Get Into Affiliate Programs
You don't automatically get approved for affiliate programs. Someone takes a look at your site and decides whether or not they think you'll actually provide value to them and bring them sales. If you have a terrible site like the one My Mobile Money Pages makes, you are not even going to get into these affiliate programs.
5. Using Subdomains is a Bad Idea
In the demo, we saw that you don't need to have your own domain, or your own hosting. That seems like a benefit, but the truth is that if Andrew ever wanted to close up shop and shut down his domain and hosting, everything you built would be gone. Poof. Just like that.
6. Spun Content is a No-No
This program goes out and uses content from other sites, then replaces the keywords on that content with other related keywords. This is to try and sneak past Google's duplicate content thing. This is unethical and just a bad idea. Because some of your content will be replaced by words that weren't originally intended to fit in there, a lot of the content isn't going to make sense.
You can see from this My Mobile Money Pages review that there really isn't any benefit to purchasing this program. I don't even understand how it's still around. I read on their affiliate page that it's the 18-month anniversary (not sure how that's possible if it's 7 years old) and that's why it's back out there.
But really, they need put this one in a casket and bury it 6-feet deep. Let it die already, Andrew!
Conclusion
Like so many of these programs that I review on my site, My Mobile Money Pages leaves us disappointed. We always get our hopes up when we see we can easily make over $500 with very little work.
The problem is, when you try to take shortcuts like this, it just never pays off in the end.
It is possible to make a fantastic living online. You just have to put the time and effort in to learn how to do it the right way so that you can have lasting success.
This is the site that taught me how to create this very site, step by step. They can teach you too, if you're willing to be open to learning and applying what you learn.
See why over 75 people have joined on with me this year so far!
Do you have any questions or comments about this My Mobile Money Pages review? Or affiliate marketing? I'd love to hear from you. Leave me your comments down below!