Thanks for checking out my Partnership to Success review!
I'm glad you're someone who does their research before just handing over your money. As you've probably seen, there are tons of low-quality products, outdated products, and products that are only in place to funnel you into some sort of scam.
My goal here is two-fold:
1. To guide you away from the opportunities that will take your money and give you nothing of value
2. To guide you toward the opportunities that actually have value
I'm glad you're here, and let's dig into this Partnership to Success review.
See Why Affiliate Marketing is My #1 Way to Make Money Online When You Grab My Free Guide, 4 Steps to Affiliate Success.
---
Here are the areas we'll explore in this Partnership to Success review.
What is Partnership to Success?
How Does Partnership to Success Work?
Is Partnership to Success a Scam or Legit?
Get Help from LOTS of Coaches
Wealthy Affiliate Versus Partnership to Success
---
What is Partnership to Success?
Product: Partnership to Success
Cost: $1,997
Owner(s): John Thornhill (a real, live person!)
Just a super quick background check on John Thornhill. (It's kind of cool to see a real person promoting their product. If you've read any of my other reviews, you've seen that it doesn't happen that often. )
He's been an online marketer for many years. On his About page on his blog, he says that he bought his first computer in 1999 and immediately realized there was money to be made online. He dabbled in several things for a few years and finally started having success selling info product eBooks.
Then, he learned how to automate the system and this began to really grow his income. He's come out with several products since then and now we have Partnership to Success.
John says that this is an opportunity to work with him 1-on-1. He's offering up his services as a coach to guide others to success.
Here's something I grabbed from his sales page that I really like:
This is very honest, and I appreciate that because so many of these sales pages claim that they DO have that shiny magic button that you can just push to spit out money while you sleep. (If ONLY. Can you imagine how fun that would be?)
John has some testimonials on his page, and holy moly! They actually look like real ones. What a nice change from the usual actors from Fiverr.com. (Don't know what I mean? Check out The Retired Millionaire review to see what I'm talking about.)
It seems that John has pulled out his best success stories for this sales page. For instance, Omar Martin now has a 7-figure business, thanks to the coaching that John provided him. He said John gave him a proven step-by-step formula and he was able to grow his business to 7 figures.
He said is was HARD work, and that he did it while having a full-time job. It was no easy task!
---
How Does Partnership to Success Work?
John is pretty up front about what exactly this program is in his video. It's a 1-on-1 coaching program with him. Here are some of the key points to this program:
It sounds like John is committed to truly helping people reach success through his coaching. I think it's interesting, and a positive point, that he will coach you for a full year.
Why?
I think you really have to dedicate yourself to at least a good, full year for anything that you really want to accomplish. You need that time to learn, grow, fail and start all over again until you can learn what's successful and what's not.
On the sales page, John asks if YOU are qualified to work with HIM. He says:
Are you prepared to work hard?
Are you patient?
Are you dedicated?
Do you have a burning desire to succeed?
Are you an honest person willing to help others?
I think these are all great questions and ones that I pose to my readers often. These are all necessary for attaining a big goal that you set for yourself.
Here's what you'll get with John's coaching:
Each week he'll send training materials in the form of audios, videos and PDFs
Live weekly training sessions
Worksheets and checklists
An assignment to complete each week
Watch him create an information product
Access to the Partnership Success Members Only forum
It does sound like you get a lot with this program.
Buuuuttttt….
---
Is Partnership to Success a Scam or Legit?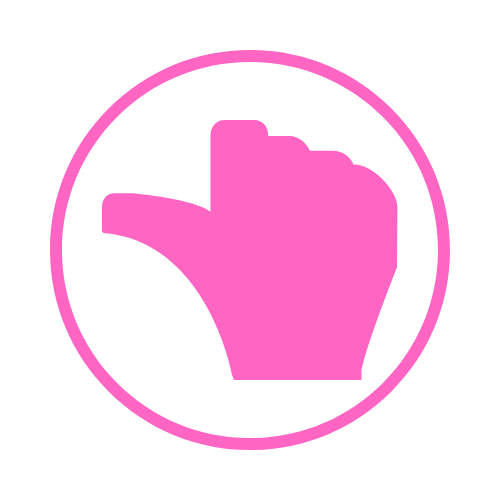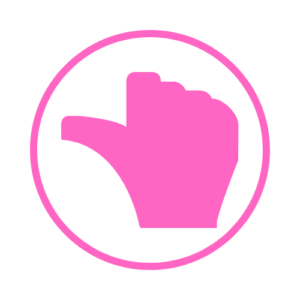 I for sure don't think Partnership to Success is a scam. I actually think this is very legit, and I bet if you signed up for John's coaching, and followed exactly what he tells you, you would have your very own information product up and running and you will likely be very successful.
However, I do have a couple of issues with this that we'll talk about in a minute.
Partnership to Success Pros
Definitely legitimate
You would be working with someone who has had success in this business, which can be a great opportunity for learning
You will likely do very well if you do exactly what John tells you to do
He's had great success stories from his coaching program
Partnership to Success Cons
This is all about creating your own information product. What if you want to make money in another way?
John has had some complaints. Here's a complaint from someone who did the program and didn't sell a single eBook. (Note: That is a risk and there will always be complainers. I just want you to be informed.)
The price is really high.
Let's talk about the price for a minute. I'm not totally against buying into something even if it's a high-ticket item like this IF it provides tons of value and IF you can reasonably argue that you'll make your money back and then some.
In other words, if I knew for certain that through this coaching program I would be able to make more than my money back, then it would be worth it.
Of course, there are always risks with this kind of program, and just like the complainer I mentioned above, you may not make a single cent.
I'm also guessing that if you're looking to make money online, you don't exactly have this kind of money lying around to invest in a program like this.
Well, you're in luck because I have an alternative for you that will cost you waaaayyyy less. (In fact, you can join as a Free Starter Member.)
---
Get Help from LOTS of Coaches
While I actually like the idea of Partnership to Success, I do think it's going to hold back a lot of people who just don't have that kind of cash to fork over right now.
But I have a great alternative for you.
It's the training platform that I always recommend and it's the site that taught me how to create this very site. You can learn how to:
Get a website up from start to finish with step by step video instruction (build your own site while you learn!)
Learn how to monetize your site
Web hosting included for Premium members
Keyword research tool included for Premium members (and learn how to use it to get free traffic to your site.)
What's even better is that we don't just have 1 coach. We have TONS of successful members who are always willing to help you out and coach you along the way.
Even the owners of the site come out and help almost daily.
Here's one of our top successes, Eric.
Talk to Eric here:
Or here or here:
Talk to me!
Find help in Live Chat:
Kyle is one of the owners of Wealthy Affiliate. You can get help from him, or one of his 400,000 closest friends!
My point is that this community has SO many people with all different skill sets and knowledge about different areas. No matter what you're trying to do, there's someone who can help you along the way.
Oh! Want to learn how to write an eBook? We've got that covered!
You get SO. MUCH. VALUE. from Wealthy Affiliate, and the cost is minimal compared to John's 1-on-1 coaching. Plus, you can decide to promote anything you like. You don't have to create an eBook. You can learn how to promote rabbit cages or horse saddles or baby strollers.
The online world is your oyster!
Start Your Free Wealthy Affiliate Account Now.
---
Wealthy Affiliate Versus Partnership to Success
Sure, you can actually get a lot out of the Partnership to Success program. I'm not saying you can't. But you can get even MORE out of the Wealthy Affiliate program. You can try Wealthy Affiliate free to see what you think of it before spending your money.
And after that, it's only $49 a month (or $234 for 6 months, or even better, $359 for the entire year.) That's WAY less than $1,997 and you get a lot more for your money.
---
Do you have any questions or comments about this Partnership to Success review? What do you think of joining a coaching program like this? Worth the big bucks, or no? Leave me comments below!
---