Are you wondering what is the secret to affiliate marketing? Are you looking for those little gems that are going to make you rich, rich, rich? Well, then…
Read moreWhat is the Secret to Affiliate Marketing? All Will Be Revealed!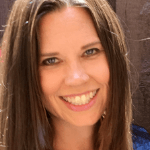 I'm Christina, and I love tortilla chips. When I'm not blogging, you can find me being an Uber for my two kids (except they don't pay me), petting my three cats, or walking my dog. I run sometimes. Read more about me here.