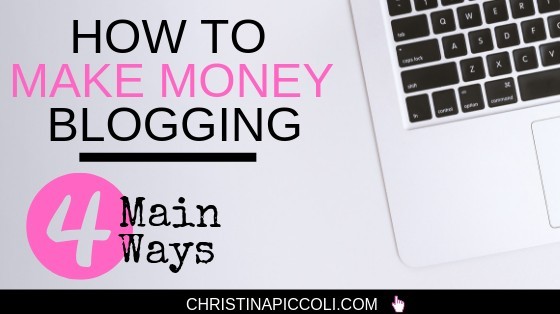 I'm sure you've been around the Internet. If not, then uhhhh, were you literally living under a rock for the last 20ish years? Perhaps you're a time traveler? If so, welcome to 2018! lol Since I'm pretty sure you haven't been living under a rock, and you probably aren't a time traveler (if you are, let me know because that's really cool), then you've seen plenty of blogs out there. I bet you have a question too…how to make money blogging online?
Maybe you're thinking that you would like to be a blogger who makes money online. I don't blame you, it's a really fun gig! I'm sitting at my kitchen table right now as I write this watching a squirrel jump on our bird feeder over and over again. I'm wearing slippers, too. You can't beat it!
Anyway, I'm going to be helping you out in the next couple of posts, explaining how to make money blogging online and then what it takes to create a successful blog. Let's go into the money part first, since money is awesome! (And I think it's your duty to get rich. Yea, I said it.)
There are 4 main ways that bloggers make money:
Ads
Sponsored Posts
Products / Services
Affiliate Marketing
Let's talk about each of these separately.
---
1. ADS
Ads can be the easiest way to start making money online. They are also the most passive. You set 'em and forget 'em! That's probably why you see them on EVERY site out there. There are some downsides to that we'll talk about in a second.
First, let's talk about some requirements. You can get some Google ads up on a new site pretty easily as Google Adsense doesn't have minimum page view requirements. But some people find the Adsense a little confusing and hard to work with. I have used them in the past, but it's been a long time. I am choosing not to use them right now, and I'll explain why in a moment.
The bigger and better ad networks actually require you to have a certain amount of page views. For instance, Mediavine requires you to have at least 25,000 sessions a month. AdThrive requires at least 100,000 monthly page views.
If you're just starting out in the blogging world, it's going to take some time to build up your traffic to this level. So, you can certainly use Google Adsense in the meantime, but it's not necessary. Even if you have Google ads on your site, you still need traffic to make money. It's really up to you, but it might make sense to wait it out until your traffic is big enough for those better networks.
There are a couple of downsides to having ads on your site. For one, the people who click on those ads will be taken off of your site. Perhaps they could have purchased something from your site if they stayed on and kept reading, but now they're off on another page.
Another issue with having ads on your site is that it looks kind of bad. Have you ever been on one of these sites with ads at the top and the bottom and the side and all throughout the blog posts? Sometimes the ads in the blog posts look like part of the post, and that can be confusing to the reader. It just doesn't look good to have all that extra stuff in there.
Finally, when I do land on one of those sites with all the ads, the sites are So. Stinking. Slow. I love using my computer to find recipes, but a lot of the recipe sites are riddled with ads and it's so hard to use them. The ads completely slow down the web page and scrolling to get to the ingredient list is a chore. I'm exhausted by the time I get there! lol
This recipe for mushroom gravy from Minimalist Baker is awesome, but you can see the ads here. They slow down the page. (Still worth it? Um, yea. This recipe is GOOD! lol)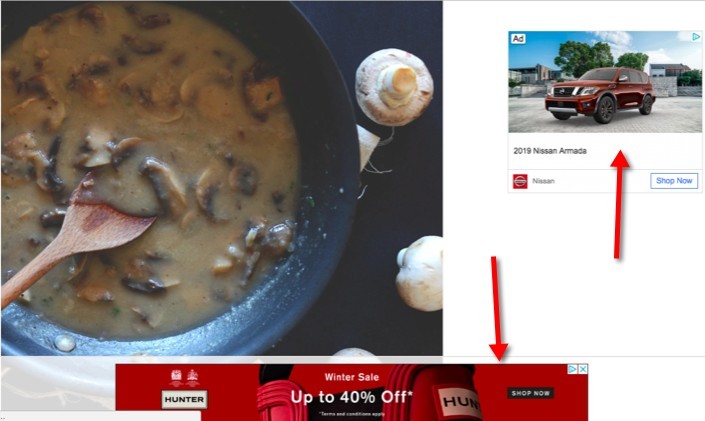 With all of that said, I do like that ads are a passive stream of income, so I will likely use them at some point. If you're a recipe blogger like Minimalist Baker, then ads might be your primary income stream eventually.
It's also good to have ads for those people who come to your site but will never buy your stuff anyway. A blogger I follow says she makes about $4,000 a month in ad revenue, and that's with 500,000 page views a month. That's not bad!
I personally choose to skip Google Adsense for now and build up my traffic to get with a better ad network. If you do go with ads yourself, may I make a suggestion? Don't throw ads absolutely everywhere as if your site puked them all up. (Nice visual, right? That's why I'm a writer.)
---
2. Sponsored Posts
What are sponsored posts? These are posts that companies pay you to write. They can either pay you in money, or in the products and services you are offering.
For instance, say you have a travel blog. You could have a cruise line company contact you and offer you a trip on their cruise line if you write a post about them. Are you thinking, "No way! That doesn't happen!" Then, think again. One of our Wealthy Affiliate members, Lynne had that happen to her recently. (Click the image and then sign up for a FREE account if you want to read the full post.)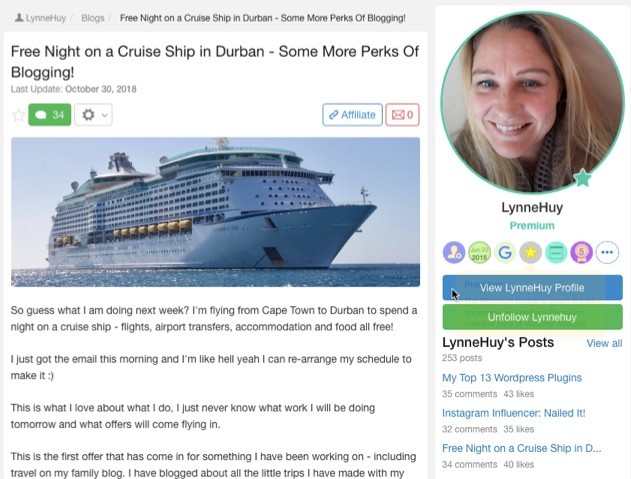 Sponsored posts will likely be few and far in between (unless you're HUGE), so it's definitely not a great source of reliable income. You also have to make sure that the post aligns with your values and that the product or service is one that you truly think is good.
You also need to have lots of traffic! No traffic means no one's reading your sponsored post. Companies aren't going to be willing to pay you if no one's going to read it. They're looking for eyeballs on their product.
---
3. Products and / or Services
There are a couple different schools of thought on creating your own products and services. Some people say that it's absolutely necessary to make a big income online. Others say it's not necessary at all and it's kind of a pain in the butt.
I personally think it would be a fun challenge to create my own product someday. Creating your own product might be a "how to" e-book on a topic. Maybe it's a video training course. You could write a book for Kindle. In the online world, it's usually some sort of training course that people create and sell on their own.
What's great about this is that you can make a lot more money than in some other income-producing methods. You can charge an amount that you think is fair, and it's almost always going to be much more than selling other people's products as an affiliate.
What's even better is that you can sign up with an affiliate network and have OTHER people promote your product. Once the product is done, you can create a nice stream of passive income for yourself.
I think there are some downsides here though. For one, you need to come up with a good product. Please don't just throw something together and put it out there. I review so many of these disappointing products. Do a really great job with it. Really provide value to the people who are buying it.
In order to have a really great product, it's going to take some WORK. You've got to research about your topic, test out the training (if that's what your product is about), create images, get testimonials, make a great sales page, make videos. It's going to take a good amount of time and commitment to get this done.
If you're a newbie blogger, don't even think about doing this right now. Focus on your blog, writing good content and getting your traffic up. Because yup, once again, you need traffic in order to sell a product.
---
4. Affiliate Marketing
I saved the best for last because I just think affiliate marketing has the most benefits and the least downsides. Affiliate marketing is my absolute favorite way to make money blogging online. You can create a steady, consistent income. You can make money from posts, articles and videos you created forever ago (passive income).
Of course, you get to work on your own schedule, which is basically what we're all looking for right? We want that freedom of not being hindered by some boss telling us what to do. (Unless that's just me? That can't just be me!) You also can keep creating and creating which will keep your income growing and growing. (Want to know what's possible? Check out the Blog Income Reports in the next article.)
You also don't have the responsibility of having to worry about product inventory or customer service issues. The company whose products you're promoting handles all of those things.
I also love affiliate marketing because I love writing. You have to write a lot in this business. (Kind of. You could also make YouTube videos and get the word out that way, but generally YouTubers also have websites for promoting.)
If you absolutely hate writing, then blogging is probably not for you. Yes, you could potentially hire out all of your writing tasks. I just think you should have some writing under your belt first. How will you know what your blog's voice is if you don't do some writing yourself?
You don't have to be an amazing writer. I sure ain't! lol You just have to provide content that's good and useful to the people who are looking for it. You've got to get your message across in a way that people understand. That's all!
---
How to Make Money Blogging Online? First You Have to Start!
If you want to start to make money blogging online, well then you need to start! First of all, one problem that I see in the blogging world when people want to get started is they have analysis paralysis. You know, they research and research and research, but they never get started. They're constantly researching and not doing.
Has that ever happened to you? I sure get stuck in that myself! In fact, just today I couldn't figure out what I wanted to write about. I kept looking at products to review and then trying to find good keywords and then scratching all that and starting over. By the time I started this article, I was restless and frustrated and didn't know where to begin.
But then, I just decided to get to work on this article and just get it started already. Now I'm 1,600 words in and things are flowing nicely. You don't have to be perfect when you get started. You just have to start!
---
How to Get Started Making Money Blogging Online?
OK, now you know you need to start, but how do you make a blog that makes money? I'm actually going to create a new post that tackles this topic. We're going to talk about:
How to start a money-making blog
Why training is important and if free training will get the job done
If you need to spend money to get started
How to increase your traffic (Because traffic is EVERYTHING in this business!)
After all of that, I'm going to share some blog income reports with you from some top bloggers out there. You will be STUNNED at how much money they make. Your jaw will probably hit the floor! Then you'll realize the work it takes to create a blog that makes money will all be worth it.
---
Too Anxious and Can't Wait to Get Started?
If you're anxious to get started immediately, then I invite you to sign up for my free 5-day email course "How to Build an Affiliate Marketing Website." This course requires that you sign up for a Free Starter Membership at Wealthy Affiliate. (Don't worry, no credit card is required.) I'll walk you through the training there and how it all works. You'll have your OWN website up by the end. And it's all free!
Just fill in your details and we'll be off and running!
---
Do you have any questions or comments on how to make money blogging online? Are you currently a blogger? What's your preferred way to make money? Leave me comments below!
---
No Time to Read Now? Pin Me for Later!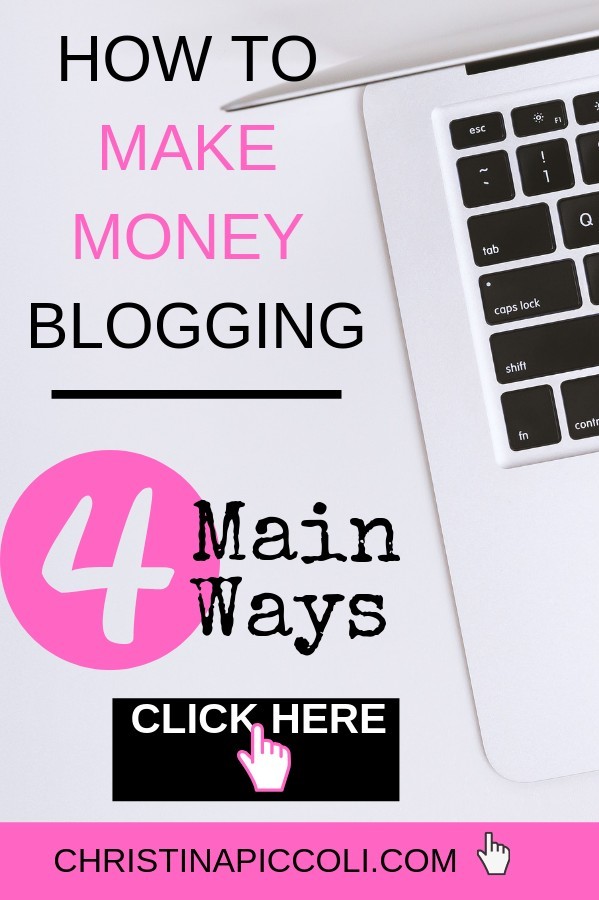 ---