Have you come across this site out there called 25 Dollar 1Up? They have a snazzy logo and a funky name and all, but is this just another get-rich-quick scheme? We're going to dive into this one and find out…what is 25 Dollar 1Up? Can you make loads with this system, or is it another waste of time and money? Let's see in this 25 Dollar 1Up review.
But first!
Are you tired of running into too many scammy sites that make big promises and don't deliver? Do you want to find a REAL way to make money online? I know back in the day I used to watch all these types of videos too and I even bought a few of the systems.
The problem is that they all tell you it's so easy to make money and you'll be making thousands overnight. But of course, it's never true! I finally settled into affiliate marketing, and it's my personal favorite way to make a REAL living online. Let me take you through the whole process in my Free Guide to Making Money Online for Beginners. You'll see what it's all about and how YOU can make money too.
Click the Button to Get Access to My Free Guide to Making Money Online for Beginners.
---
Here are the areas we'll explore in this 25 Dollar 1Up review.
What is 25 Dollar 1Up?
How Does 25 Dollar 1Up Work?
Is 25 Dollar 1Up a Scam or Legit?
Learn How to Earn With THIS Training
Let's Recap
---
What is 25 Dollar 1Up?
Product: 25 Dollar 1Up
Cost: There are different levels with different prices.
Owner(s): Tj Holloway (A real, live person!)
[yasr_overall_rating size="medium"]
Here we go! It's time to review the sales video. Here's what I learned from watching it:
95% of people never make money online.
No home meetings, hotel presentations or convincing people to buy anything.
What is the most successful business model in the world? Franchises like McDonald's.
Franchises are making money because they all have solid products with a duplicatable system.
What does franchising have to do with 25 Dollar 1Up?
25 Dollar 1Up is a digital franchise. (Um, I'm not sure that's actually a thing.)
25 Dollar 1Up includes:
Digital downloads
Pre-written ads
Headlines
Email swipes
and more that have been proven to convert on demand!
You get 50+ educational videos. (OK, that's pretty good.)
There's no:
Selling
MLM
Experience needed
This is an automated system where 98% of the work is done for you. Just follow the duplicatable system and get paid. You get paid on the very first person you sponsor into the membership.
There are no:
The 25 Dollar 1Up video also has some testimonials, of course. That's par for the course. But unlike most of the videos I've reviewed, these actually seem like real testimonials. Finally!
This Testimonial Lady said she made $450 within her first 24 hours of joining.
Vinnie says he's a Platinum member in the 25 Dollar 1 Up program, and this system is a complete done-for-you system that's easy for people under you to duplicate. (Hmmm…) He's been getting consistent payments almost daily.

And there are a bunch more testimonials that say kind of the same thing. I'll spare you the details, but I'm happy these are at least real people with legit stories. Although, I'm bummed I can't play my "Where in the world where Testimonial Guy show up next?" game. lol
OK, let's get into the details of how this one works.
---
How Does 25 Dollar 1Up Work?
There are 4 product packages that you get to keep 100% of the commissionable sales.
Gold package: $25 + a $10 one-time fee for hosting
Platinum package: $100 + a $10 one-time fee for hosting
Diamond package: $250 + a $25 one-time fee for hosting
Enterprise package: $500 + a $50 one-time fee for hosting
Gold package: Earn unlimited $25 payments, pre-written ads and a marketing system that tracks your downline and does all the selling for you.
Platinum package: Everything that the Gold package has, plus the ability to earn unlimited $100 payments, set your own 3rd party autoresponder, brand yourself by setting up to 12 banner ads that promote your other streams of income.
Diamond package: Earn $250, plus overrides. Get all the features in the Gold & Silver packages. Add your own sales video to the marketing system. There are 5 training courses on list building, how to manage the digital marketing lifestyle and more.
Enterprise package: Earn $500, plus overrides. Get all the features of the lower level packages. Add up to 13 more branded videos. 7 more video courses on how to close high ticket sales, how to systemize your online business and video marketing. Also, receive override commissions from your Gold, Platinum and Diamond level members.
You can only earn on the package that you own. If you purchase the Gold package, and your prospect purchases the Gold and Platinum packages, you will only earn $25. The $100 commission will be passed up to whomever is qualified.
There are 3 ways to get paid:
Direct Sales
Qualifying Sales
Override Sales
When you purchase you educational product package, you keep your first sale and pass up the second sale to your sponsor. Now you're qualified!
Jeez Louise, can they make this any more complicated? Don't worry. Here's an illustration to help us understand.
lol. You get it now, right? I watched the video and I'm still confused!
Basically, you earn money by either selling the marketing packages, or by recruiting people who will then sell the packages. I'm not totally sure what the override commissions and I'm not going to worry about it at this point because we have enough information to decide whether or not this is good.
---
Is 25 Dollar 1Up a Scam or Legit?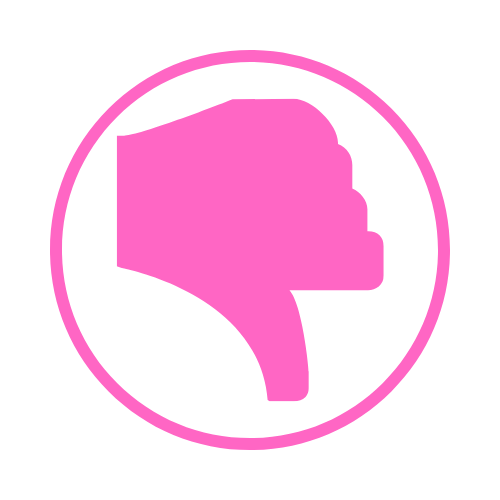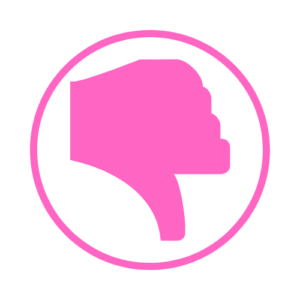 I didn't buy this system, so I can't say that I've been through it personally. Through my research, I did get a closer look. I wouldn't say 25 Dollar 1Up is a scam exactly, but when you join a system I like this, you're basically buying the marketing materials that will help you sell the system. So, at the very least, this system is not providing a ton of value.
On top of that, in order to get the most commissions, you need to be at the highest level (Enterprise). The extras you get at this level don't really seem worth it. What's happening here is that you're buying the chance to make more money. I believe MOBE was shut down for something similar. So, that part of it is a little shady.
I like that there are some lower price points. You can start making money while just investing $25 + a $10 hosting fee. (By the way, the website that you get is a copied site on a subdomain, so it's not one that will ever rank in Google.)
The thing is, just like other sites that claim everything is "done for you", there's one problem here. You can have all the training and all the "done for you" sites in the world, and if you don't have traffic going to those systems, you're toast.
A lot of these systems and programs make it sound so easy to make money, but then they either don't give you training on how to drive traffic, or the training is really bad. Like, "post this on your wall on Facebook".
This is a strategy I've seen before and it's terrible! No one is going to click on this from your Facebook feed! I'm not saying 25 Dollar 1Up suggests doing that, but I have seen this strategy mentioned a few times before in other systems.
One of the guys in the testimonials mentioned his website, so he likely already had traffic from that. If you already have a following and you can convince them to join up with you, then maybe this could work. Otherwise, it's going to be hard. I've done the recruiting thing. It can be VERY hard convincing people to join you.
Like with anything, it takes time and work to build up trust, and then to build a following. It doesn't happen overnight.
---
Learn How to Earn With THIS Training
Don't feel discouraged! If you decide not to try out 25 Dollar 1Up, then I have an alternative solution for you. You can learn how to create your own affiliate marketing website. You can learn the proper way to set up your website, get it ranking in the search engines, drive traffic to it and make money from it.
These "done for you" systems just don't have all the proper techniques to show you how to build up a real online business. 25 Dollar 1 Up does provide some training, but from my research, the training isn't that great. And again, the main idea of their training is to get people to sign up with 25 Dollar 1Up.
What if you love bird houses and want to learn how to promote those? What if your passion is traveling, or puzzles or training pets? Don't you want to know how to create websites around what you're passionate about? That's so much more fun than trying to recruit people to some system. (In my opinion and in my personal experience.)
I'm going to send you to My #1 Recommendation where I learned everything I needed to know about setting up this very website. You can learn to earn too! This training takes you step-by-step through the entire process. Just click the button to see what it's all about.
Click the Button to Go to My #1 Recommendation to Make Money Online and See How YOU Can Learn to Earn!
---
Let's Recap
To be honest, I liked the 25 Dollar 1Up sales video. It wasn't ridiculous and over the top like most of the ones I've reviewed so far. They explained what the system was about and what exactly you'd be buying into. I like that! I like the openness.
I liked that there were real testimonials. I also like the lower price points of the system for the first couple of levels. And you do get some training for your money.
But there are too many things that I don't like about this:
The training that you get isn't top quality.
You're basically learning how to promote 25 Dollar 1Up instead of learning how to build up your OWN business outside of 25 Dollar 1Up.
Recruiting people isn't easy.
Buying at the higher levels is basically just being able to buy your way to earning more commissions. You do get SOME extra things at these levels, but let's be honest. The main idea here is being able to make bigger commissions. This is a little shady.
98% of the system can be done for you, but if you don't have traffic, then it doesn't matter. No one will see it.
Instead of going through a system like 25 Dollar 1Up, I recommend forgetting the "done for you" systems, and instead learn how to create your own website. That way, you have total control over what you promote. You can learn how to do everything you need to with My #1 Recommendation.
In all openness, yes, I am biased because I do promote them. (That's my job! 🙂 ) But as I mentioned, they've taught me how to do everything so that I could choose to promote ANYTHING I want. I choose to promote this training system because I believe they can help people achieve their money goals. I KNOW they can help you, too!
Click the Button to See Why My #1 Recommendation Has Everything You Need to Start a Successful Online Business!
---
Do you have any questions or comments about 25 Dollar 1Up? Leave them for me down below!
---
Don't Have Time to Read Now? Pin Me for Later!
---