My friend Matthew Neer from Viral Cash App is back with another product for me to check out. Aren't I lucky? It looks like this one's been around a while. We're going to find out…what is CB Passive Income 5.0? (Yes, this is the 5th version! I am happy that they at least update their product.) Can you really make money from this turnkey system or is CB Passive Income a scam?
Tired of looking at all these sales videos and being disappointed by them? Check out My #1 Recommendation instead.
---
Here are the areas we'll explore in this CB Passive Income 5.0 review.
What is CB Passive Income 5.0?
How Does CB Passive Income 5.0 Work?
Is CB Passive Income 5.0 a Scam or Legit?
Get the Right Training and Be Independent!
Wealthy Affiliate Versus CB Passive Income 5.0
---
What is CB Passive Income 5.0?
Product: CB Passive Income 5.0
Cost: $47 / month or $497 lifetime access
Owner(s): Patric Chan (Wow, a real person!)
[yasr_overall_rating size="medium"]
The sales page isn't super hype-y. That's good to see!
Here's what I learned from watching the video:
Patric's been using a proven way to make money online in the internet marketing niche
It generates auto-pilot income for him every day
In 2013 he created a product that allows others to duplicate how he makes money
He also shows the exact places where he gets traffic from
Patric says to "Just clone everything."

Patric says he promotes ClickBank products to his customers, which he claims only add good products to their marketplace. Because of this, he knows he's adding value for his customers.
Um, no. This is a red flag to me. ClickBank does not only have good, legitimate products. We've seen that time and time again in my Not Recommended reviews. There are products that are "legitimate", I guess in there, but might not be good.
Another thing that happens is that ClickBank might kick a product out for violating their terms, but then those marketers just re brand the product and load it in there again. There are some good products in ClickBank for sure, but there are definitely some terrible products there too.
With Patric's turnkey system, his customers could duplicate exactly what he was doing in just 3 steps:
Login to the CB Passive Income dashboard and insert their ClickBank ID
Choose which one of Patric's pages to clone
Go through the training on how to promote their new online business and how to start getting traffic
(Uh oh. I see a problem here. Do you see it yet? We'll discuss a little later.)

Even intermediate internet marketers would struggle because:
It's not easy to create a top-notch web page that can convert well
It's not easy to come up with an attractive, but free offer that can entice a visitor to subscribe
Newbies don't have any credibility, therefore it's hard to "command" attention from visitors and subscribers
Newbies don't know what products to promote
Most newbies don't have the software or know-how to get started (domain name, web hosting, autoresponder, etc.)
Many newbies don't have the time to create new courses to give to their subscribers
They would need to be masters at email marketing
Despite what the gurus say, there are costs involved with internet marketing
When a newbie gets started, he or she needs a coach for guidance
The most complex matter of all is structuring a system that can be highly profitable going forward
(Whew, that's a lot of stuff there! Some of it's true and some of it isn't. We'll talk about this a little later too…)
In a nutshell, you can clone Patric's entire business system so that it can generate affiliate commissions for you too, "on auto-pilot."
Alright, I watched 10 minutes of the video and there's 20 minutes left! Yikes! I value my time, so I think we're good here. We have enough information to go on.
---
How Does CB Passive Income 5.0 Work?
Luckily, this is one of those rare videos that kind of gives you an idea of what you'll be getting for your money. It's one of these done-for-you systems where you get to use Patric's web pages and email marketing content to send out to people.
If those people click on the links in your marketing materials, you'll get paid a commission. Since you'll be promoting ClickBank products, you'll generally be getting about 50% in commissions.
From doing a little more research, what you'll get is a couple of squeeze pages (these are pages where you collect email addresses), and then Patric will add them to an email list and he'll send out emails to these people for you. He'll be doing the marketing for you.
Sounds great, right? Not so fast…!
---
Is CB Passive Income 5.0 a Scam or Legit?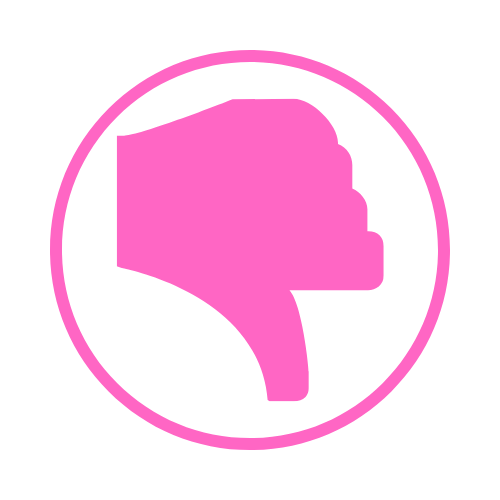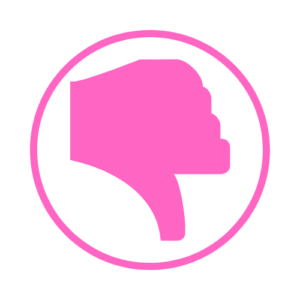 First of all, I didn't buy this product so I can't 100% for sure say what's all included. Because of that, and because you DO get something for your money, I wouldn't call it a scam.
But I also wouldn't recommend it.
We have some issues with this program.
First of all, anytime you come across a "done-for-you" system, I would be very wary. Sure, they sound great, right? You don't have to do a thing! Everything is done for you already! You just let the money roll in. No.
There are a couple of things I don't like about done-for-you systems:
You are using cloned, duplicated content. This means it won't ever rank in Google. Because of that, you will not have a source of free traffic.
These systems don't teach you the #1 most important thing – how to get traffic to your promotion!
You don't learn how to do things yourself. What if Patric shuts down someday? Then what?
And here are a couple more problems with this program:
If you do somehow get traffic to your page and you get people on an email list, that list belongs to Patric, not YOU. (Apparently you can upgrade to a Pro membership and you get to keep your list.)
That means you have no control over what is being sold to "your" people.
If you can't get free traffic to your site, how are you going to get traffic? Will you have to pay for it? That can get really, really expensive, especially if you don't know what you're doing.
$47 a month is really expensive when nothing is even in your control!
So, while this isn't a scam, and there may even be some decent training involved here, I still can't recommend it.
---
Get the Right Training and Be Independent!
Another thing I don't like about these done-for-you systems is that they make it seem like you're incapable of learning and doing things on your own. Look at that list up there that says even intermediate marketers would struggle.
Some of those things are true. There ARE some costs associated with having an online business. (But they're much lower than having an OFFLINE business, that's for sure!) And it is important to have support! (Although, I'm not sure what kind of support CB Passive Income offers. I only saw a Facebook group mentioned that doesn't sound very active at all.)
The rest of that list is ridiculous. You are fully capable of doing all of those other things. I really recommend forgetting these done-for-you systems and learning how to do what you need to do to have your OWN website.
It's not that hard if you have the right training. I always recommend Wealthy Affiliate because they have step-by-step training that walks you through everything. You can join as a Free Starter Member to see how it all works and to see if this is something that you would enjoy doing.
Join Wealthy Affiliate as a Free Starter Member Today and Get the RIGHT Training to Be Independent. You ARE Capable!
---
Wealthy Affiliate Versus CB Passive Income 5.0
While I didn't purchase the program, from my research, these are the types of things that are included with CB Passive Income. You can see that Wealthy Affiliate just offers much, much more. And if you decided you love it and signed on as a Premium Member, Wealthy Affiliate's cost is only $2 more per month. That's it. And you get SO MUCH MORE.
I've been a member of Wealthy Affiliate for quite a while now, and I will continue to stay a member because they offer more than any other platform out there. If you REALLY want to learn how to make money online, then you really can't go wrong with Wealthy Affiliate. I truly believe that. If I didn't, I would not recommend them. (Nor would I stay a member!)
---
Do you have any questions or comments about CB Passive Income? Have you used this system before? What did you think of it? Did it help you make money? Leave me comments down below!
---
Don't Have Time to Read Now? Pin Me for Later!
---