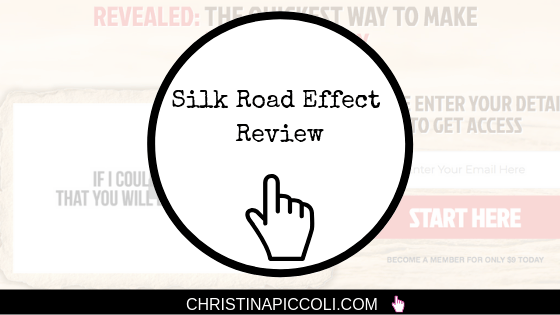 Welcome to my Silk Road Effect review!
"The Quickest Way to Make $1800 Every day" is what the Silk Road Effect headline reads.
But is this just hype?
Or can the Silk Road Effect really help you make $35,000 in a month?
Honestly:
I'm going to reveal everything to you in this Silk Road Effect review. (But I'll give you a hint. Yes. This is just a lot of hype. )
Did I already reveal too much?
Let me show you why I feel this way in this Silk Road Effect review.
Here's Why You're Not Making More Money. (And 2 Steps to Making More)
SILK ROAD EFFECT REVIEW SUMMARY
Product: Silk Road EffectCost: $9 + Upsells Owner(s): UknownGood For: This may be OK to learn the basics of dropshipping, but there are better sources.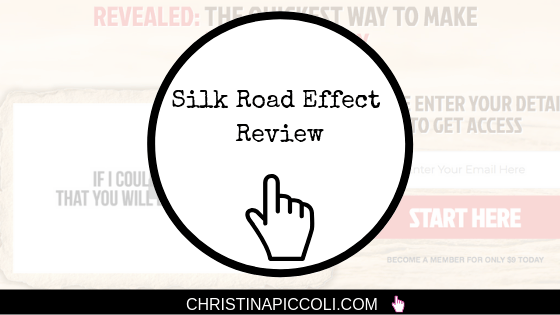 <img alt="Silk Road Effect Review" width="560″ height="315″ title="Silk_Road_Effect_Review" data-id="3559″ src="https://christinapiccoli.com/wp-content/uploads/2019/03/Silk_Road_Effect_Review.png" style="width: 100%;">
What is Silk Road Effect?
The sales video starts off with a bold question. Would we be interested if they could guarantee that we'll be a millionaire in the next 12 months?
Of course we would, but is that actually going to happen by using this $9 product?
The video goes on to say that you can use "ancient secrets" to buy an item for $5 and sell it for $100.
As all of these sales videos say, this is the most important one you will ever watch.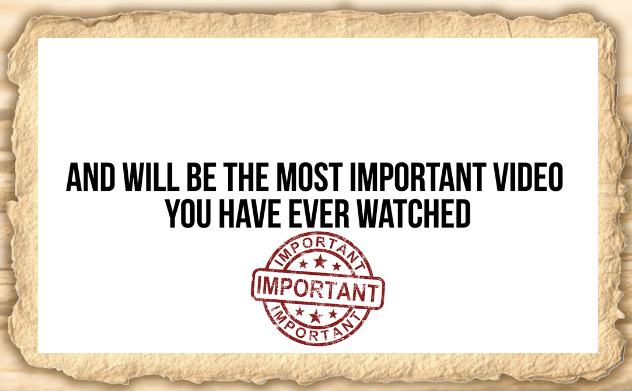 <img alt="The most important video you'll ever watch?" width="632″ height="391″ title="SilkRoadEffect_Vid1″ data-id="3562″ src="https://christinapiccoli.com/wp-content/uploads/2019/03/SilkRoadEffect_Vid1.png" style="width: 100%;">
They're going to expose a "terrible secret" that we're not supposed to know regarding the "Silk Road Effect" and this can help you make as much as our narrator. He makes $34,000 a month on average.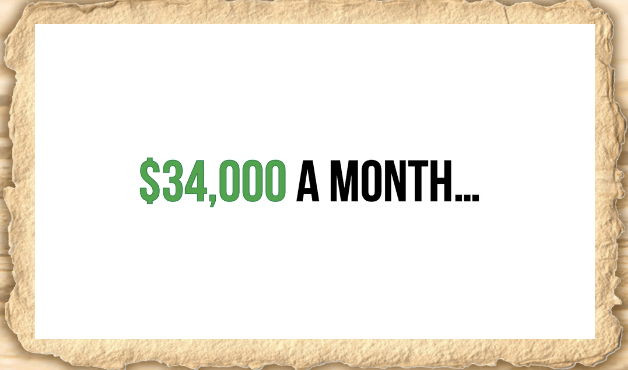 <img alt="Make $34,000 a month with the Silk Road Effect?" width="628″ height="370″ title="SilkRoadEffect_Vid2″ data-id="3563″ src="https://christinapiccoli.com/wp-content/uploads/2019/03/SilkRoadEffect_Vid2.png" style="width: 100%;">
We have 2 problems with these income claims:
1. We don't know who this narrator is so we can't verify if these are true claims
2. Our narrator may be an expert internet marketer and this could be very easy for him to make at this point
If you're brand new to anything, making $34,000 a month is going to take you a while. You have to learn what you're doing and build up your skills.
The worst past of this video is that the narrator says that he doesn't even have to work to make money. I know for SURE (if his claims are true) that he worked his BUTT off to get to a $34,000 a month payment.
Maybe he doesn't have to work as hard now, but don't let him fool you. You'll need to put the time in early on, likely with little to no pay, before you start to see results.
That's just how it works.
This is crazy, but true?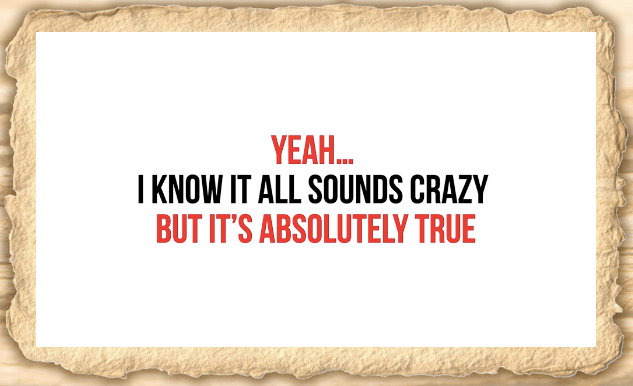 <img alt="Is the Silk Road Effect all true? I doubt it!" width="633″ height="386″ title="SilkRoadEffect_Vid3″ data-id="3564″ src="https://christinapiccoli.com/wp-content/uploads/2019/03/SilkRoadEffect_Vid3.png" style="width: 100%;">
Yea, it probably is true. And we'll see why it's not crazy in a minute.
But again, whoever our narrator is probably has been doing this for some time.
He says that you don't need to know anything about business or the internet. And you don't need any equipment because this is not like any ordinary business.
Everyone starts from ground 0. So, in that way, you don't need to know anything about business or the internet. But you're for sure going to NEED to know in order to make this work.
You can definitely learn along the way, but this video makes it sound like you're going to make a bunch of money without needing to know anything. That's simply not true.
In fact, they even say that you CAN "get rich quick" with this.
Be very wary of claims like this.
How Does Silk Road Effect Work?
The video doesn't really tell us anything about the product. But, we have some clues.
Buying something for $5 and selling it for $100 isn't some "terrible secret." What he's talking about here is dropshipping.
You can buy products from China (that's where the "Silk Road" comes in) at a low, low price, then set up an online store (through Shopify, for instance) and sell those products for a higher price to consumers. You then collect the difference.
Dropshipping is a Legitimate Business Model
Dropshipping is a legitimate business model and many people use it online as a way to make money. Here's Shopify's definition of dropshipping:
"Dropshipping is a retail fulfillment method where a store doesn't keep the products it sells in stock. Instead, when a store sells a product, it purchases the item from a third party and has it shipped directly to the customer. As a result, the merchant never sees or handles the product.
The biggest difference between dropshipping and the standard retail model is that the selling merchant doesn't stock or own inventory. Instead, the merchant purchases inventory as needed from a third party – usually a wholesaler or manufacturer – to fulfill orders."
Video on Dropshipping
And here's a video on dropshipping to help you learn more:
As you can see, there's a little more to it than just setting something up and letting it run on autopilot while you collect cash in your sleep.
Is Silk Road Effect a Scam or Legit?
I didn't buy this product as I'm not interested in dropshipping at this time, so I don't feel comfortable calling it a scam without really digging into it and seeing what it's about. But, there are definitely some scammy things about the video.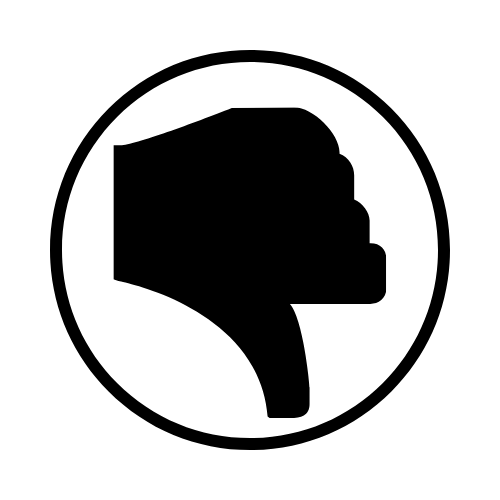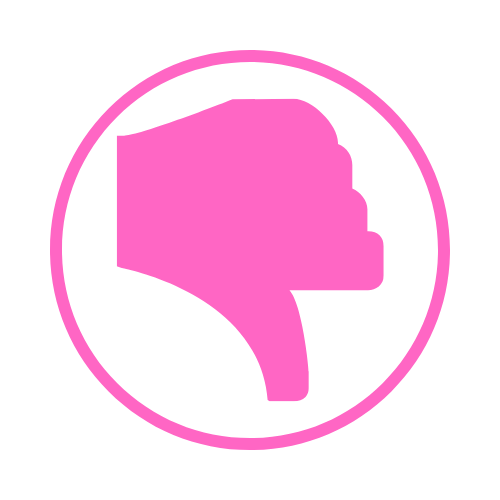 <img alt="Thumbs Down" width="500″ height="500″ title="ThumbsDown_Pink" data-id="1896″ src="https://christinapiccoli.com/wp-content/uploads/2018/12/ThumbsDown_Pink.png" style="width: 100%;">
I think the biggest problem I have with this video (and the many others I review here) is that they try to get you to buy by telling you that you can make a ton of money with no work.
Really? A $9 product is going to have everything you need to know about dropshipping and it's going to be able to set you up in a way where you don't have to put any effort in? You know this isn't true, right?
Silk Road Effect Review – Pros
Inexpensive
60-day money-back guarantee
Silk Road Effect Review – Cons
Saying this is a secret when it's not
Implying it's easy to make $34,000 a month with no experience
Implying that you won't need to work and can "make money in your sleep"
Saying you CAN get rich quick with this
Not revealing what the product is about in the sales video
Not knowing who the product owner is
What's really funny is that our narrator says that he's already made, so he doesn't care if you buy this product or not. This is OUR opportunity to make a lot of money.
But, again, that's not true
Whoever is behind this product will make PLENTY of money off of people who purchase this. Even though it's only $9, you will get hit with plenty of upsells, and that's the REAL way this will make money.
(Funny that he tells you that you can learn how to make $34,000 a month, but then you don't get everything you need to learn how to do that with the main product. I'm sure you'll "need" the upsells to really make it work.)
The Email Swipes
I like to dig into the affiliate page if I can and see how they want people to sell this product. I went into ClickBank and joined the affiliate program.
And just as I thought, they just have a bunch of email swipes (these are emails that you can copy and paste and then send to your email list) that are those scammy-sounding ones that you end up deleting.
I'll show you: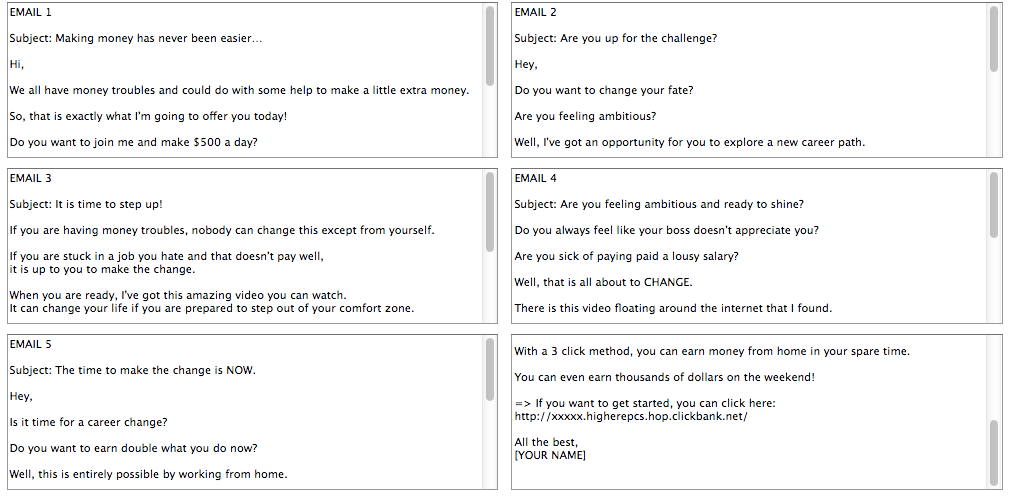 <img alt="Silk Road Effect Email Swipes" width="1013″ height="496″ title="SilkRoadEffect_EmailSwipes" data-id="3560″ src="https://christinapiccoli.com/wp-content/uploads/2019/03/SilkRoadEffect_EmailSwipes.png" style="width: 100%;">
I know those are small, but trust me, they're the type of emails you HATE getting in your inbox.
It's just not my favorite when a product sends emails out like this. They are preying on people's emotions knowing that they want to quick fix to their money problems.
The issue is that they'll end up spending more money and still won't be any farther ahead.
I'm trying to help you avoid this cycle.
There is Good News
Making money online is definitely something you can do. In fact, there's a ton of opportunity. But you're going to have to be willing to work for it.
You might have to work for a WHILE with little to no pay. A lot of people get frustrated and give up before they start to see results, but if they would have just stuck with it, it could pay off HUGE!
I don't have any personal experience in dropshipping at this time, but there are a ton of resources out there online if you want to know more. If you're going to learn it, learn how to do it RIGHT. I don't recommend learning from a $9 product.
Here are Some Good Resources
My friend Christian Lee does dropshipping and he has some information for you here, and some courses that he recommends here.
I personally am an affiliate marketer, which is a different form of online marketing. It's another option to building an income online.
I like it because you don't need to worry about inventory at all. You're promoting other people's products and getting a commission when someone buys from your link.
Note: Check out my free guide, How To: Affiliate Marketing for Beginners.
Conclusion
Once again we get an over hyped sales video trying to convince you that it's really easy to make money if you just know the "secret." And once again we learn there are no secrets and that you have to work hard to be successful.
Sorry that's not sexy, but it's true!
If you're willing to work for it though, working online is an incredible opportunity. You can work from home, set your own hours, work in your slippers (like me!).
I make money through affiliate marketing, and here's the site that helped me get it done.
Do you have any questions or comments about this Silk Road Effect review? What do you think of dropshipping? Have you ever heard of it? Do you think it's some terrible secret? lol Leave me comments down below and let me know your thoughts.