I don't even know which one of my friends sent me this offer. I get so many offers that it's hard to keep up with them all. And it's funny, I seem to get new friends sending me things all the time. Everyone wants me to make money. I think that's really kind of them. (Super sarcasm here in case it didn't come through. lol)
I knew this one would be great when this is the first thing you see on the sales page:

There are secrets and weird tricks and huge income claims. All this discovered by an 8-year-old. Oh boy. This is going to be a doozy! Let's dive into this one and find out…what is Discover the Plan? Can you make $490,600 like this 8-year-old, or is Discover the Plan a scam?
We'll find out soon! But, since I already have a bad feeling about this one (red flags everywhere already!), I would love to show you my favorite way to make money online. What I do is called affiliate marketing. Affiliate marketing is basically a way to match people up with a solution to their problem, or an answer to their question.
That's very simplified, of course, but that's how I think of this business. It has many benefits and fewer downsides than your average business. Let me take you through the whole process in my Free Guide to Making Money Online for Beginners. I'll show you what it's all about and then you can see how awesome it really is!
Click the Button to Get Access to My Free Guide to Making Money Online for Beginners and See All the Benefits that Affiliate Marketing Has to Offer!
---
Here are the areas we'll explore in this Discover the Plan review.
What is Discover the Plan?
How Does Discover the Plan Work?
Is Discover the Plan a Scam or Legit?
Try Out Affiliate Marketing at No Cost to You!
Let's Recap
---
What is Discover the Plan?
Product: Discover the Plan
Cost: $47
Owner(s): Ron Porter (Likely fake name. Unless he's this guy. But I doubt it! )
[yasr_overall_rating size="medium"]
The video starts off telling us how an 8-year old just made $490,600 and you could be too! And then this…
Ha! That IS too good to be true! But OK, let's see how this is proven to us. I can't wait…!
The 8-year-old girl's name is Alina Morse. What happened to her, also happened to him. And there's time for YOU to be successful too! People are tapping into a legal mainline of cash that's surging through the internet.
Now we get some testimonials. I like that they at least put that these are actors and they're not real. At least they're not as tricky as most of these sales pages. But hey, wait a minute. Haven't we seen this guy somewhere before…?
He looks oddly familiar. In fact, this entire screen shot looks oddly familiar. Oh yes, we just saw this on my Ecom Cash Code review! Jeez, can we at least switch it up a little?
Here's the screen shot from the Ecom Cash Code review page.
Well, we know that product didn't work out so well. Is this the SAME product with a little different story? These marketers are tricky like that. That's exactly what happened with Money Looper and Rich Janitor, so it wouldn't surprise me in the least.
There are a few more testimonials, and they are all the same exact ones from Ecom Cash Code, so I won't bore you with the details of those. We're not looking good here guys!
"Ron Porter" introduces himself and gives us his story. It's the usual. He hated his job and his boss and he was loaded up with debt. He couldn't seem to get ahead. He could barely support his three kids and he didn't take a vacation for years. He needed a better way. He researched online and just saw all these scams…
(Oh, that's sooooo different from what we see here on this page, right?? UGH!)
But thankfully everything changed! At a family get-together his brother-in-law mentioned an 8-year-old who made $490,600 using a "weird" trick.
(Look at that new little disclaimer. That's a new one! It says: "Done for you" refers to initial setup and training.)
His brother-in-law showed him the site where the 8-year old made her money. But he told Ron, "Good luck, I wasn't able to get in. There were no spots left!" He was able to get in no problem. And he was able to get everything set up in just a few minutes. He ended up making $2,751 in his first month!
OK, here's what else I learned about this product:
It's all done for you with a single page
Anyone who doesn't do this is too lazy, not smart enough or don't believe in themselves
Here are the steps so you know exactly what to do:
Land on the same page he did
Follow the directions
Get the training
Press go
People all over the world will happily pour money into your page in exchange for great products they want to buy!
Ron has 6 pages under his name because this is sooooo easy, but he doesn't even put time or energy into it anymore. (Instead, his time and energy are devoted to make these sales pages and trying to take your hard-earned money from you. Ooops, did I say that out loud?)
I think we've seen enough of this one. Let's move on!
---
How Does Discover the Plan Work?
Since the sales video never really tells us, we don't actually know how this works! It sounds like it has something to do with ecommerce and probably setting up dropshipping on something like Shopify.
I decided not to buy the product so I can't say for sure what it's all about. I find it interesting that you are supposed to trust them on blind faith that this is a great product and it's totally fine to purchase without knowing a thing about it. At least they have a 30-day money back guarantee!
Now, if this is the same product as Ecom Cash Code, then this could also be a funnel into My Ecom Club. That could be the real intention of these sales videos. Let's see if that's a good thing or not…
---
Is Discover the Plan a Scam or Legit?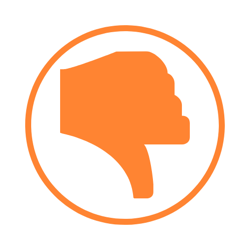 Since I didn't buy the product, I can't say with certainty whether or not this is a scam. I'm guessing you probably do get some sort of training for your money. Is it good training though? I can't say. I haven't been able to find anyone yet who's used this product who could tell us one way or the other.
If this is a funnel into My Ecom Club, then we have some issues. I mentioned in the Ecom Cash Code review that My Ecom Club has had some complaints with the Better Business Bureau.
Here's a complaint from someone who says you actually need to spend $2000 to get started and now he can't get his money back.
So what I think happens is that they get you in the door with the $47 product and then they try to get you to sign up for My Ecom Club. That's where you'll get sucked in to paying a lot more than you bargained for.
Listen, I can't say for sure that this is what's happening, but I just want you to use caution with this and be very careful.
I really want to talk about this 8-year old girl, Alina, for a second. First of all, there's this disclaimer at the bottom of the sales page.
In case you're old like me and can't read that it says: *8 Year Old Girl Mentioned Is Not A Client Of This Product Or Program. She's Just An Example Of Someone Using The Same Business Model. Results Not Typical, Implied Or Guaranteed Obviously.
I don't even know how they made the connection between Alina and this product. After doing a little research on her, she developed healthier candies and made a big business out of it. So yes, that 8-year old made loads of money, but because she created a business of her own. Not because she was dropshipping. (And good for her! She's making my kids look like slackers!)
---
Try Out Affiliate Marketing at No Cost to You!
I do think dropshipping is a legitimate way to do business online. I don't have any experience in it yet, but I know that people make a good living doing it. Here's an intro video about it:
My preferred way to make money online though is through affiliate marketing. With dropshipping, you sell products to customers through an e-commerce store like Shopify. With affiliate marketing, you create content (such as I am doing on this website) and you help answer people's questions or solve their problems. You make commissions by promoting products or services that you recommend.
For instance, you were doing research on Discover the Plan. (Good for you for doing your research first!) I gave you some research on it and my thoughts about it. Now, because I don't recommend Discover the Plan, I'm going to give you an alternative, Wealthy Affiliate.
If you decide you like Wealthy Affiliate and decide to try a Free Starter Membership, and then you decide you love it as much as I do and decide to sign on as a Premium Member, I will make a small commission. You can do this with anything. You could make a website promoting bunny cages, roller skates, the best soccer equipment, TVs and cell phones, and anything else you can think of.
It's fun and creative and you can do it in your own time. It will take you more than a few minutes to get set up and it'll likely take you a bit more time (probably months) to get traffic and sales. (But so will everything else – including dropshipping – even if they don't tell you that.)
You can try Wealthy Affiliate as a Free Starter Member (no credit card required and no tricks or loopholes!) and remain a Free Starter Member as long as you like. You get a lot value right off the bat! If you decide affiliate marketing is right for you, then you'll want to jump to the Premium Membership so that you can have access to every tool and training you need to be successful!
Click the Button to Become a Free Starter Member at Wealthy Affiliate and See What All the Fuss is About!
---
Let's Recap
While I can't say for sure whether Discover the Plan is actually a good product or not, I do see too many red flags and that worries me. It's up to you if you want to try out Discover the Plan, but I really can't recommend it just based on:
the fake testimonials
the fact that the testimonials were used before
the huge income claims that they imply you can make from this product (even though the 8-year old girl didn't make her money this way in the first place)!
Yes, I am biased toward Wealthy Affiliate because it's a great training program that I still love and use myself every day. That's why I promote it. I could promote anything, but I want people to be successful and I believe Wealthy Affiliate can get almost anyone there with their training and tools.
In fact, if you want to learn about dropshipping, Wealthy Affiliate has a whole series of training videos on the subject. They've got you covered!
Click the Button to Become a Free Starter Member at Wealthy Affiliate and Learn about Affiliate Marketing, Dropshipping, Email Marketing and Anything Else You Need to Know to Become an Online Success!
---
Do you have any questions or comments about Discover the Plan? Have you tried it? Have you tried dropshipping? Tell me all about it below!
---