Here we go again! It's another review for a ClickBank product. This one is called Ecom Profit Sniper. We know how the last sniper product went. Of course, I'm talking about Kindle Sniper. (Psst. In case you missed it. It didn't go well.) So just based on the name alone, I'm not feeling hopeful for this one! But let's dig into it. What is Ecom Profit Sniper? Is it going to make us rich, rich, rich with just a few clicks of a button, or is Ecom Profit Sniper a scam?
We're going to get all up in this product, but first I just want to give you the opportunity to learn how to legitimately make money online through affiliate marketing. Affiliate marketing is what I do, and it's my favorite way to make money working from home because there are many benefits, including:
Work on your own schedule
Work from home so you can be around for your family
No income limit (it's only limited by the time you put into it)
You don't have to deal with customer service
You don't have to hold any physical products
You get to help people find solutions to problems
Want to learn more about affiliate marketing? Then I invite you to view my Free Guide to Making Money Online for Beginners. I'll take you through the whole process and you can see if it's perfect for you!
Click the Button to Get Access to My Free Guide to Making Money Online for Beginners and Get Started On Your Path to Financial Freedom The RIGHT Way!
---
Here are the areas we'll explore in this Ecom Profit Sniper review.
What is Ecom Profit Sniper?
How Does Ecom Profit Sniper Work?
Is Ecom Profit Sniper a Scam or Legit?
Build A Website That Makes Residual Income
Wealthy Affiliate Versus Ecom Profit Sniper
---
What is Ecom Profit Sniper?
Product: Ecom Profit Sniper
Cost: $37
Owner(s): Tom Parker (Fake name and probably not this guy. This name would be much cooler if it were Bob Barker.)
[yasr_overall_rating size="medium"]
As soon as I click on the video, here's what I see. We are in for it, people! We're already in red flag territory.
This is not about:
Trading
Stock market
Bitcoin
Cryptocurrency
Anything illegal (well, there's your one positive thing about this product.)
You don't need:
Any special skills
Online experience
To spend hundreds of hours hunched over your computer
Almost nobody knows about this! (Yea, right. We've heard that one before.)
I just like this slide because it's funny. That fire kills me.
You make money when you want to make money. Tom says this sounds too good to be true. (Um, I'm sure it is!) But he's made over a million dollars of "easy profits" with this system.
You won't believe how easy it is to make money! (hahahaha)
(I'm sure this system is sooooo different. They ALL say that.)
Now we come to my favorite part – testimonials!
Testimonial Lady 1 says she didn't know anything about ecommerce, and now she's making over $40,000 every month.
Testimonial Guy says he's managed to make over $10,000 in just days! Wow!
Testimonial Lady 2 says she's made over $500,000 in one year using this website!
Remember up there when it said this sounds too good to be true? Um, yea. It is. These are fake testimonials from actors. You will likely find them on Fiverr.com, where we find all of our other testimonial actors.
People on TV use paid actors too. But, there should at least be a disclaimer that these are actors so that you don't get duped. Since there's not, I'm here to inform you! 🙂
Back to the show…
You only need to spend 20 minutes a day and you can make up to $500,000 a year.
Tom goes into his story. I'll shorten it for you. He was making tons of money in the early 2000s. That strategy didn't work anymore. He worked 16 hour days. His wife got sick. He contacted an old colleague who told him about Shopify.
Of course Tom's story was way more drawn out, but I wanted to save you 10 minutes of your precious time. 🙂
And now I'm going to save my precious time by skipping the rest of the video. I think we know enough!
---
How Does Ecom Profit Sniper Work?
Tom did say he was going to show us how the system worked in the video. I skipped past it. He told us this is about Shopify, and that's enough for me to know. Shopify is an ecommerce store where you set up an online store. Internet marketers use dropshipping to sell goods on their ecommerce store.
According to Shopify, "Dropshipping is a retail fulfillment method where a store doesn't keep the products it sells in stock. Instead, when a store sells a product, it purchases the item from a third party and has it shipped directly to the customer. As a result, the merchant never sees or handles the product." You can read more it here.
Ecom Profit Sniper has training based around dropshipping. Check out this video from Phillip at ipoopcash.com to get a look inside Ecom Profit Sniper and see what they are offering.
Basically, as Phillip mentions, you will learn how to set up a shop, but they don't teach you the most important thing – how to get traffic to your shop! Without traffic, you have no one to buy from you.
---
Is Ecom Profit Sniper a Scam or Legit?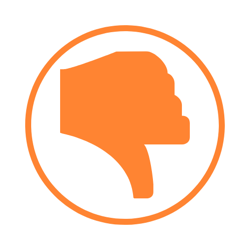 While I wouldn't consider Ecom Profit Sniper a scam, I also wouldn't recommend it. First of all, the sales video was ridiculous and full of hype and lies. Let's go over some of those red flags:
Saying this is a little-known secret. (it's not. Plenty of people are dropshippers.)
Saying it takes just 20 minutes a day to make $500,000 a year. (Hell no. That's never going to happen!)
Using fake testimonials. If this product was so good, they could use real testimonials.
Saying you don't need any special skills or online experience
Showing large income results and implying it's easy for you to get those results, too.
Secondly, while you could learn the basics of dropshipping with their product, you're not going to make any money with it because they're not teaching you everything you need to know. You need to learn how to get traffic, otherwise you're just wasting your time and money.
---
Dropshipping Versus Affiliate Marketing
I do know that dropshipping is a legitimate way to make money online. I don't personally have experience with it, but I know that people do very well. If you want to learn more about dropshipping, I'm sure there are way better, more in-depth courses out there. I would start with free information on YouTube and go from there!
However, I'd like to talk about the differences between affiliate marketing and dropshipping. As mentioned above, affiliate marketing is my #1 preferred way to make money online. I listed some benefits at the top.
I'm sure people who are passionate about dropshipping would say that it's the superior business model. Maybe there's room for both. And maybe I'll try out dropshipping someday in the future. For now, I find affiliate marketing superior because of one thing…
I don't have to do any customer service.
I used to work at a company called GSI Commerce back in the day. We managed websites for businesses like Dick's Sporting Goods and Modell's. Since it was a start up when I first joined, we all had to "volunteer" (mandatory volunteering) to work in customer service during the holidays.
I only did it a couple of times. But it was enough! lol
I would much rather let someone else who's better trained handle that end of things. I love just pointing people in a certain direction to help them find the thing they need. Customer service is handled by the business that's providing the thing they need. This is a win-win to me!
---
The Best Place to Learn Affiliate Marketing
If you're like me, and you see the amazing benefits of affiliate marketing, then let me guide you to the place where I learned how to do everything – Wealthy Affiliate. Unlike a one-and-done product like Ecom Profit Sniper, Wealthy Affiliate has training that's updated as things change in the online world.
Wealthy Affiliate provides:
Step-by-step video training that will get your website up, running, getting traffic and making money
Domain purchases
Website hosting
Keyword research tool (this is where you'll get your traffic. Yes, Wealthy Affiliate will teach you ALL about this!)
Technical Support
24/7 Community Support
Live Chat
Live weekly trainings
As you can see, you have everything you need to get an affiliate marketing business off the ground with Wealthy Affiliate. I wouldn't know how to do a THING without them! In fact, I continue to learn new things there every day.
And, what's really great is that there was a whole live training series about ecommerce and dropshipping that you can get access to. (Here's the first in the series.) So, they really do have it ALL!
You can join Wealthy Affiliate as a Free Starter Member and see what it's all about. Unlike these sales videos for these one-and-done products, Wealthy Affiliate actually WANTS you to see what's inside. Because you'll get high-quality training, they want to show you what it's like. Ready to see for yourself? Just click the button below.
Click the Button to Get a Free Starter Membership (No Credit Card Required) and Have Access to the World's Best Affiliate Marketing Training Platform!
---
Do you have any questions or comments about Ecom Profit Sniper? Have you used this "secret" system before? What was it like? Did it help you make thousands of dollars in just 20 minutes of work? What do you think of dropshipping? Ever try it? Leave me comments down below!
---
Don't have time to read now? Pin me for later!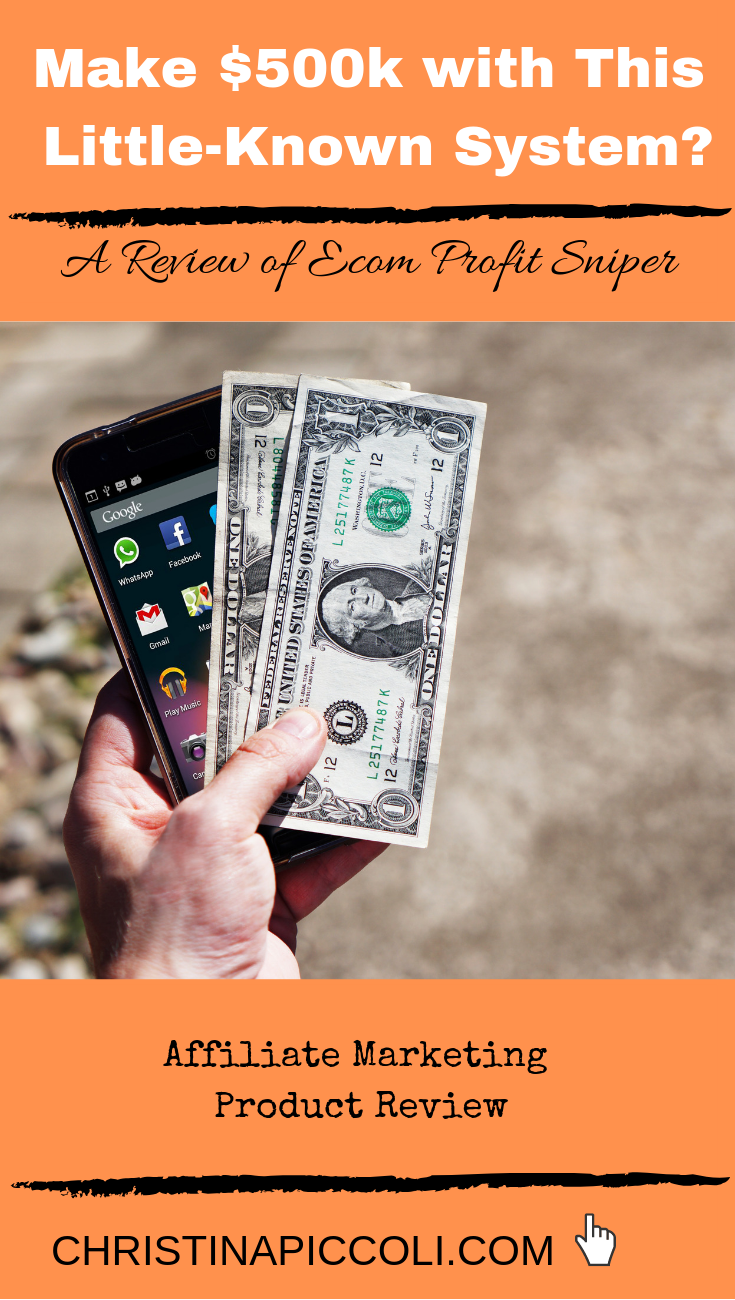 ---