Here we go again! Another day, and another make money fast product to look at. Will THIS one be a gem? Will it stand out in a crowd? We are about to get into it! We'll find out…what is Walter Green's Free Money System? Can you actually make $5,000 in 24 hours or is Free Money System a scam?
We are going to dive into this and poke around to see what it's all about. But first…I have to tell you. I already see some red flags with this one before we even start. Even the name "Free Money System" is a red flag. Now, that doesn't mean we shouldn't keep an open mind about this. Because you never know…!
However, because I already have a bad feeling here, I want to present to you my Free Guide to Making Money Online for Beginners. I don't promise free money like my friend Walter Green, but my free guide will show you how to make a legitimate – and sustainable – living online.
It's not all about getting money really fast. It's about learning the process of building a website and using affiliate marketing to monetize that website. Have you heard of passive income? Affiliate marketing creates passive income. That means, once you get one site up and running, it can create passive income well into the future. (By the way, while that site is making money, you can make another profitable site. Do you see the potential here?)
I don't want to overwhelm you with details here. You can check out the guide and see what's it's all about. (Clicking the button will open a new window. That means you can still enjoy all the hilarity about to ensue below AND read my guide without getting lost!)
Click the Button to Get Access to My Free Guide to Making Money Online for Beginners and Learn How to Make an Income Online the RIGHT Way!
---
Here are the areas we'll explore in this Free Money System review:
What is Free Money System?
How Does Free Money System Work?
Is Free Money System a Scam or Legit?
Learn How to Make Money Online Without All the Risk
Wealthy Affiliate Versus Free Money System
---
What is Free Money System?
Product: Free Money System
Cost: Free until you start to trade, then $$$$
Owner(s): Walter Green (I was hopeful that he was using a real name, yet I see no famous money-making guy by that name. And he's probably not this guy.)
[yasr_overall_rating size="medium"]
I clicked on the link in the email one of my friends sent me, and here's what I saw:
You can see we already have a couple of red flags here. First, it says there are only 5 copies available. This is for sure not true. We see this All. The. Time. with these get-rich-quick products. We just saw these same type of tactics in:
(In case you didn't read any of those reviews, they didn't go over so well.)
So scrolling down a bit on the sales page, I see some tweets from people on Twitter about how *amazing* this system is.
I went to Twitter so I could see what Walter is up to there. And what do you know…
No Walter to be found. The same result happened in Facebook. I couldn't find Walter. I couldn't find anything about this Free Money System except for people complaining and calling it a scam. Uh oh! Things are not looking good here.
We could probably save our precious time and stop right here and move on. I don't like anything about this. Buuuuttttt…. I'm kind of curious about the video. Let's see what "Walter" says.
The first things out of his mouth is this: Congratulations. You just landed on the world's only "Done For You" Free Money System.
Riiiigggghhhht. We NEVER heard that one before.
We start off right away with some fake testimonials. (You can tell they're fake because they talk so strangely!) Testimonial Guy 1 said that he's a millionaire and it's so weird to say because it only took 3 months. (OMG. My eyes are rolling too hard again. I don't want them popping out of my head!)
Testimonial Guy 2 said he also became a millionaire in just 3 months. (Sure you did, buddy.) All he did to make this money was say "Yes!"
Testimonial Guy 3 shares his bank statement from Paypal. The name on the account is Easy Money Systems, which is apparently some other crap product out there. Also, as I was doing some research on this, someone mentioned that this screen shot is from 2013. (I missed that part on my screen shot.) So it's old too. Gotta love the trickery!
Honestly, there's probably still many minutes left of this video, but I'm done. I've seen enough.
---
How Does Free Money System Work?
Well, it looks like this is all about trading binary options. I honestly don't know anything about trading binary options, so I can't be of much help there. Here is a guide all about it if it's something you're interested in. I tried reading it, but I fell asleep.
I didn't purchase this product, but based on the research that I did, Free Money System will direct you to one of three well-known binary brokers. What's interesting is that if you decide to sign up with one of these brokers, the real person behind Free Money Systems will get a commission every time you make a trade. Hmmmm…
---
Is Free Money System a Scam or Legit?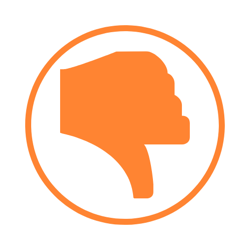 Since I didn't actually purchase the product, it's hard for me to call it a scam. But man, I really want to. First of all, there are the huge red flags on the sales page and in the sales video (and remember, I only got through a tiny portion of it!):
Calling this a "done for you" system
Saying this is unlike anything you've ever seen before
Saying you can make $5k in the next 24 hours
Using fake testimonials (why not use real testimonials if this is so good?)
Fake Twitter testimonials
Fake name of product owner
Fake income screen shots
It's all the FAKE stuff that kills me. Why would I ever trust a system that is nothing but lies and tricks? It could be the best system in the world and I wouldn't touch it with a 10-foot pole!
Now, binary trading is not a scam and it's a legitimate way that people can make money. However, it's basically like gambling. So that's up to you if you want to risk your money.
I'm guessing that like most of us, you want to learn how to MAKE money, not risk the money that you have. Heck, whoever is behind this makes their money from people signing up to a broker and making commissions. I bet they don't even risk their money on binary options.
Would I recommend this product? I'm assuming you guessed by now, but if not, let me make it clear for you…
HELL NO!
If you want to trade binary options, then you can skip this system and just find a good broker yourself. Or, even better, learn how to do it on your own and skip the broker all together. However, if you don't feel like risking your money, then I have another option for you.
---
Learn How to Make Money Online Without All the Risk
Making money online is not some elusive dream that no one can achieve. Even though there are so many terrible products out there telling you that you can make tons of money really fast, and then they leave you disappointed when they don't work, there actually are legitimate ways to make money.
My favorite way, and the way that I recommend most often is through affiliate marketing. Affiliate marketing is great because of these benefits:
Small start-up costs
Work on YOUR own schedule
You don't have to hold any inventory
You don't deal with customer service
You get to be creative
You get to write about things that you love
You help people solve problems
Your income is only limited by your effort
Doing something like binary trading is risky. Instead, why not make a small investment of your money into an online business that can bring you lasting and sustainable income? It's not going to happen overnight, but if you consistently work on your business, you will begin to get consistent income.
Doesn't that sound like a much better plan for the future? I know it might not be as exciting as making money really fast, but it's also much, much better than losing money really fast (which is more likely to happen).
I learned all about affiliate marketing and how to get this very website set up properly through a platform called Wealthy Affiliate. Wealthy Affiliate has all the training and tools you need to build your online business.
You can join as a Free Starter Member to check things out and see if it's right for you. (No credit card required and you can stay a starter member as long as you like.) Think about your future and where you want to be in the next couple of years. Do you want to have a thriving online business, or do you want to be risking the money that you have?
Click the Button to Join Wealthy Affiliate as a Free Starter Member and Learn How to Make a REAL Income Online. Get All the Reward Without the Risk!
---
Wealthy Affiliate Versus Free Money System
Even though these are different types of products and a little hard to compare, I just wanted to show you everything that Wealthy Affiliate has to offer. They have everything you need to get started with a successful online business. Why not just try it out and see?
---
Do you have any questions or comments about Free Money System? Have you tried this system? Have you tried trading binary options? I'd love to hear your experiences. Leave them for me down below!
---
Don't Have Time to Read Now? Pin Me for Later!
---