Welcome to my Funnel X ROI review. 
We're going to take a look at this program and find out…what is Funnel X ROI? Can you actually make $300 a day with this system, or is Funnel X ROI a scam? We're going to open this guy up and explore his insides! (That really doesn't sound good, does it?)
Here's a sneak peek at the sales video. It seems to be a "Free" system. No strings attached. I can't wait to see how "free" this actually is.

Before we dive into the video, I always like to offer you an out here so that you can save time on reading all that stuff below. If you're looking for a great way to make money online, then I suggest that you stop watching these "make money fast" videos. Why? Because they almost all take your money and leave you with no real way to actually make money. Sure, they sound good. "Make money fast with these simple steps that you can do in just 10 minutes a day."
But really think about that. Has anything you ever accomplished that was worth accomplishing ever that easy? No, it wasn't, was it? Making money online is no different. These sales videos like to sell you the dream.
The thing is, it IS possible to make money online. It's possible to make GREAT money online. But it's not going to be quick and easy. If you can be patient and put in the work, you can be really successful at this. Let me give you access to my free guide, How To: Affiliate Marketing for Beginners to show you the way that I recommend.
---
Here are the areas we'll explore in this Funnel X ROI review.
What is Funnel X ROI?
How Does Funnel X ROI Work?
Is Funnel X ROI a Scam or Legit?
Why Not Build a Legitimate Online Income Instead?
Wealthy Affiliate Versus Funnel X ROI
---
What is Funnel X ROI?
Product: Funnel X ROI
Cost: "Free", but really $1,000s
Owner(s): David Dekel (Wow! A real person!)
The video starts off by saying that you can make $100 quickly with this system. Quickly meaning as soon as today, even if you're new, you have no previous experience, even if you have no website, no email list and no product to sell! (Uh oh. Red flag alert!)
We just have to stick it out until the end of the video and then we'll get this system for free! See? Says right there. Free!
Here are some other very important things (sarcasm) I learned from this video:
Get endless leads without having to pitch to anyone
Get access to a step-by-step "personal guide" style (these are videos that will help you learn how to set things up so you can start earning commissions as soon as today)
Learn how to double your earnings without doing any extra work
Learn how to make automatic residual income
David said this all started when he just wanted to make $100 a day. You don't have to go though the trial and error that David went through. He had to learn about promotions, emails, offer, traffic, etc. Skip all of that and just get to the RESULTS!
Of course, we have to have some testimonials, right? What's a sales video without some! Thankfully, these seem real and not like those fake Fiverr.com actor ones.
Testimonial lady says we'd be crazy not to do this. "It's amazing!" Testimonial guy says this is a system where almost everyone can succeed. Testimonial guy 2 says this system converts like crazy. There's a few more short testimonials and what's interesting that most of the testimonial people didn't talk about how much money they make. At least they aren't making crazy claims!
David won't be giving you any e-books, courses, training or software. He does the heavy lifting. Step out of the way and let his system do the heavy lifting.
Use his system, and you can see your name at the top of the leader board. (Leader Board, eh? Hmmm…)
To achieve results like these, follow the instructions to set up your affiliate link. He'll show you how to flood the system with visitors and then you can start making commissions – instantly!
He intends to sell this system for $1997, but right now it's free if you agree to help him out with one thing. David will help you get results, and you help him by giving him a testimonial.
Alright, that's as much as we learn about this system from the sales video. I signed up for my "free" system. Let's see if we can really figure out how this works. I smell MLM though, do you?
---
How Does Funnel X ROI Work?
After claiming my free account, I had to sit through another video. David is going to show me how to make tons of money so I can crush it in the leader boards. David gave a secret about how to do this… "In order to earn big commissions, you have to have related multiple offers." Um, OK David. Whatever that means! I really didn't feel like sitting through the rest of the video, so I moved onto the next step.
I apparently have to sign up for another account for something called Easy 1 Up.
Hmmm, I'm not sure how I feel about this. What is Easy 1 Up? This is an MLM company (I knew it!) that sells informational products. They have a basic level for $25, and the levels go up from there all the way up to "Vertex Pro 'Connect'" at $1,000! These different package levels have different types of training. Some of these include Solo Ads, Google Plus (oops, Google Plus is shutting down!), Facebook, Affiliate Marketing, Reddit Marketing, etc.
What's interesting is that all of these products are Private Label Rights products. You can brand these informational materials (usually PDFs) that someone else made and sell them as your own. Is this necessarily a bad thing? Well, there are some issues with this:
PLR products are generally low-quality
Easy 1 Up didn't create these products, so they're really not an expert at making money online as they pretend to be
They are charging a TON of money for these (probably) crappy products
Now, in order to make money with this you have to buy the highest level of products at $1,000. Then you can make money on any of the levels.
So in order for Funnel X ROI to work, you have to sign up for Easy 1 Up. And for that to work, you need to pay $1000 in order to make money. Um, I've seen enough.
---
Is Funnel X ROI a Scam or Legit?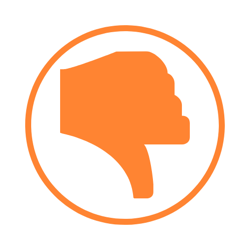 Well, I can't say that Funnel X ROI is a scam. I'm sure you can make money, and from the research I've done, there's more to it than the Easy 1 Up portion. For instance, you can also make money through affiliate sales through services like AWeber (an email autoresponder). Funnel X ROI looks to be a place where you funnel people into to purchase different products.
But the main money-making component seems to be that you want to recruit people to sign up under you, especially under the Easy 1 Up system. I really don't like this because you're getting people to sign up for something that doesn't have any real value. You want them to sign up so that you make money and in turn, they'll sign up for the same thing. There's very little value in this and it's *really* close to a true pyramid scheme.
So would I recommend this?
Not. A. Chance.
I'm not totally against MLMs. I've been involved with Young Living Essential Oils, and I really love their products. (I'm mostly a customer now.) I am a part of a fantastic team that does great training and gives excellent support. MLMs are tough though, especially when you have something like this that has little value. At least with Young Living, I'm getting something useful! Crappy PLR products are not useful.
Think about this. Who are the people that you're actually going to convince to buy into this? Do you know how hard that is? It's hard getting people to buy into Young Living, and they're a great company! I have a feeling they're going to have some ideas for you like buying traffic, buying ads and sending emails. All of these things are going to cost you even more money. Do yourself a favor and nope it on out of there!
---
Why Not Build a Legitimate Online Income Instead?
Instead of trying to do things the fast and easy way (it won't be fast or easy, I can just about guarantee that), why not do things the RIGHT way and build a website – legitimately – that will bring you in residual income over time? You are going to spend so much time and money on something like Funnel X ROI, and I'm telling you, it's going to be HARD to recoup your $1000 +. Almost impossible.
The good news is that you CAN make a living online. But you have to have patience, work hard at it, be consistent and persist even when it seems like you're not getting very far. (You will get far if you keep working at it!) I do affiliate marketing, and it's a great way to create an online income.
You make a website (and / or you can use video marketing) and choose a topic that you enjoy. Then you promote products within that topic. When people buy from you, you make a commission. You don't need to chase people for sales. You don't need to recruit anyone. There are strategies on how to get people to come to YOU! (Hint, it's by using keywords.)
Let me show you how it all works in my Free Guide to Making Money Online for Beginners. I'll take you through the whole process and you can see how easy it is!
Click the Button to Go to My Free Guide to Making Money Online Where I'll Show You the RIGHT Way to Get Started!
---
Wealthy Affiliate Versus Funnel X ROI
It's a little hard to compare the two because they're very different. Wealthy Affiliate teaches you how to create an affiliate marketing website, step-by-step. Funnel X ROI uses some affiliate marketing, but is mostly an MLM. But you can see that if you wanted to make money online in a legitimate way, then Wealthy Affiliate would be the way to go. You're not going to get sucked into buying all these levels of things. Everything is included in one fair price. And that's all you need to be successful!
---
Do you have any questions or comments about Funnel X ROI? What do you think of MLMs? Are they legit? Would you ever join one? Leave your comments down below!