Neil Carter from Digital Formula is back with another product for me to check out. Gee, thanks Neil! I bet this one is going to be as good as your own Digital Formula! (If so, we're in trouble!)
The emails that my friends send me are seriously so terrible! Do people actually click on these? Look, if you see this kind of stuff in your inbox, it's best to unsubscribe and move along with your day. Of course, I'm going to click on it because I have to do very serious research on these products. Yes, yes, you're right. i AM taking one for the team. You're welcome! lol

This is the headline I see when I click on the link. Uh oh, we're definitely in trouble with this one! Look at all that red and yellow and income claims. Yikes!

OK, time to dig into this one. Let's find out…what is CoinChest? Is it a quick and easy way to make thousands per day? Or is CoinChest a scam?
But first!
Here's your opportunity to skip all the nonsense about to happen below. Now, I know I've been pleasantly surprised before, but that rarely happens and I just have a bad feeling about this one. If you'd like to learn a real way to make money online, then let me show you my Free Guide to Making Money Online for Beginners.
Here's the thing. No matter how you do it, working from home and being successful at it will not be "easy" and will not require "just a few minutes a day." When you hear these types of things, run away. Because these guys are trying to get your money and they don't really care if you make money or not with their "secret" systems.
I WANT you to really make money. Because I know how awesome it is to work from home and to be able to spend more time with your family and just have the freedom to create your own schedule. But, I work for it. I work daily. And not just a few minutes a day. I LOVE this work though. I love sitting at my kitchen table while I type and watch the birds at the bird feeder. I am working in my slippers right now. You can't beat that!
But it's still work. I don't want you to get disillusioned by these sales videos that make big promises. It's not hard to set up a website. In fact, it's easier than ever! It just takes time, patience and perseverance to work at it consistently. It takes time to grow a website and actually have people come to it. But it's worth it!! Check out my guide and I'll show you how it all happens.
Click Here for My Free Guide to Making Money Online for Beginners and Learn How to Properly Set Up an Online Business So That You Can Have Lasting Success!
---
Here are the areas we'll explore in this CoinChest review.
What is CoinChest?
How Does CoinChest Work?
Is CoinChest a Scam or Legit?
Learn How to Build a Website to Make Legit Money Online
Wealthy Affiliate Versus CoinChest
---
What is CoinChest?
Product: CoinChest
Cost: $49
Owner(s): Rob Walker
[yasr_overall_rating size="medium"]
Rob Walker is our fearless leader for CoinChest. He seems to be a real person in that he shows his face on the video, however, I didn't find anything about him online. So, he could be using a pen name, or he's just very elusive.
Here's what I learned from watching the video:
This takes no real effort. It's simple to do. (Oh boy)
You can make residual income for as long as you want.
You can exploit a little-known loophole in an industry. (Loopholes again. I'm sick of freaking loopholes.)
You can just copy Rob's effort in your spare time!
This is 100% legal and not too many people know about this.
And of course…you don't need any technical skills, you only need common sense!
Here are the three things you need to make this work:
Opportunity
The right tools
The exact method how to do it
Of course, Rob is going to give us all of these! All you have to do is decide if you want to make money, or not! This will work for everyone and you just need a few minutes of time each day. (Riiiiiggggghhhht. They ALL say that!)
Once Rob discovered this method that he'll show us, it was like having a license to print money whenever he wanted! All we have to do is copy his exact method. It only takes a few clicks of the mouse!
Rob explains how this is going to work with this example: If you bought this watch from retailer A, it would cost you $100, if you bought the same watch from retailer B it would cost, you $150. Which retailer would you prefer to buy from? A, of course! Then he says we can buy from Retailer A at $100 and then sell to Retailer B for $120 and make a $20 profit. And you just do that again and again!
Rob's methods show you where to buy cheap and sell at a much higher price. This is on a platform that is 100% free! (Sure it is. We'll see where the catch is soon I bet…)
Rob now reveals to us that this is cryptocurrency markets. He says don't worry, he hates cryptocurrencies too! His inbox is FULL of junk emails about this and he thinks they're rubbish! He doesn't want to sit around waiting for cryptocurrencies to increase. He wants to buy low, sell high right now.
Rob's "secret" method makes this really simple to do. Rob will show us how to do everything in one little-known place. You can learn at your own pace, and he'll hold your hand through it.
This is 100% free!!
Exccceeeeept for that small "admin" fee of $49. (I knew it!)
OK, let's see if we can dig in a little more and see what this is really all about.
---
How Does CoinChest Work?
When you purchase CoinChest, you will get some step-by-step training on how to use the cryptocurrency trading software. The software uses trading bots.
The trading bots may seem like they make things nice and easy, but their win rate is less than 50%. This is basically like going to the casino and playing Roulette.
Now, I don't claim to know much about the cryptocurrency market and how it all works. However, what I do know is that anything you want to do to make money online will take some knowledge and training. Trading cryptocurrency is no different!
---
Is CoinChest a Scam or Legit?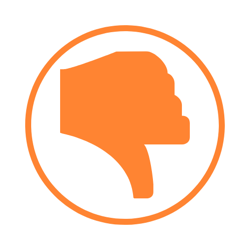 Listen, to be honest, I didn't purchase this program to try it out. I don't really feel like spending $49 on something where I know I'll have to spend even more money (on actually buying the cryptocurrency.) But I feel confident in saying that even if I did buy this program, I would not make $1000 a day. In fact, that's probably how much I'd lose, depending on how much I put into it. If any of you have used this system with success, I'd love to hear about it! To me, it sounds like gambling and I feel you'd be better off going out and buying a scratch-off ticket from your state's lottery.
Do you think Rob Walker, whoever he really is, is making tons of money off of cryptocurrencies? Why not just stick with that and continue to make money with it? Why bother yourself with making a whole product and marketing it, etc? The reason is that he makes money through his product and not through cryptocurrencies.
There are people out there trying to take advantage of others by telling you they can make a killing in cryptocurrencies. And maybe you can. But, like with anything else, you need to put the work in to understand how it all works. Don't just blindly trust that some software is going to do all the work for you. That is how you'll lose your shirt. (And you need your shirt!)
Do you really want to make money online? Let's talk about a legit way to do that.
---
Learn How to Build a Website to Make Legit Money Online
If you're really interested in making money working from home using your computer, then let me suggest that you do things the right way and learn how to build an affiliate marketing website. This site that you're on is an affiliate marketing website. I use it to connect with people and help them figure out which products are good, and which ones they should avoid.
You likely stumbled on this site because you were looking for information about CoinChest. I was able to provide you the answers you were looking for and hopefully help you keep your precious $49! Now I'm going to suggest an alternative avenue which I think can truly help you – Wealthy Affiliate. If you decide you like Wealthy Affiliate and end up joining, I will make a small commission. That's how affiliate marketing works.
What's awesome about it is that you can create a website on anything that you have an interest in. Do you like baseball? You could do a website on the best baseball bats. Do you like dogs? You could do a site on the best dog toys. There are millions and millions of products that you can promote. There is SO much opportunity!
The way that I learned how to put this site together is by using Wealthy Affiliate. They are a training platform that teaches you step-by-step how to put a site together from start to finish. They have all the tools and resources you need to create a successful online business. They will teach you how to do things the RIGHT way for lasting success.
Does it take work, patience, dedication and commitment? Yes! Is it worth it? Hell yes! If you're looking for shortcuts and making money super fast and easy, then I hate to tell you this. You're out of luck. Any program that promises you that is just going to take your money, and you'll likely make $0 from it. If you're willing to put in some work though, you could have a very successful and satisfying career working online.
Ready to try? Just click the button below to join as a Free Starter Member. You can remain a Starter Member for as long as you like, and you don't need your credit card to join.
Click the Button to Join Wealthy Affiliate as a Free Starter Member and See How You Can Create Lasting Online Income Through Affiliate Marketing!

---
Wealthy Affiliate Versus CoinChest
You can see from the comparison chart that one of these products offers everything you need to be successful online, and one doesn't even come close! Why waste your money on something that's not going to get you anywhere in the long run? You know what will happen if you try CoinChest? You'll waste more money and more time trying to chase the "easy" thing. It just doesn't work that way. Instead, learn how to be a true success! Why not? it's fun!
---
Do you have any questions or comments about CoinChest? Have you ever traded cryptocurrencies? Is it as easy as CoinChest makes it out to me? Leave me comments below!