I have a new friend who's sending me some good mail. His name is Matthew and you know him from Viral Cash App. I've been seeing a lot of emails coming from him, so I'm sure he's got some good products for me. The first one that I'm looking at is called Digital Formula. What is Digital Formula?
Just from poking around for a second, I see that this one is about cryptocurrency. To be honest, I don't know a thing about cryptocurrency. But I can't wait to learn. And I'm suuuurrreee Matthew's recommended product has all the answers. Let's find out!
Or, go ahead and skip reading everything below. (I wouldn't blame you a bit.) Instead, let me show you how I got started online with my FREE Guide to Making Money Online for Beginners. It's easier than ever to get started. It's not "push this button and make $1000 overnight" easy, but you can get a website up and running in just a matter of minutes. Of course, all the work comes after that. But don't worry, it's fun work!
Click the Button to Get My FREE Guide to Making Money Online for Beginners!
Here are the areas we'll explore in this Digital Formula review.
What is Digital Formula?
How Does Digital Formula Work?
Is Digital Formula a Scam or Legit?
Don't Risk Your Money in Cryptocurrency – Build a Lasting Income
Let's Recap
---
What is Digital Formula?
Product: Digital Formula
Cost: $17 + Upsells
Owner(s): Neil Carter
[yasr_overall_rating size="medium"]
Now, let's move on to my favorite thing of all – the sales video. You can learn a lot about a product from a sales video. Once in a while they surprise me by not being too hype-y, but usually they are exactly what I imagine. This one is pretty much no different. It wasn't as over-the-top as some that I've seen (like EZ Bay Payday), but it wasn't exactly mild either.
Here are all the super important things I learned from this video:
I was carefully selected to review this exclusive video
This product could change your life forever
I could be one of the few lucky people who could earn up to $2200 in the next 24 hours
He has made 25 lucky people $15,778 in profit
I don't need any special skills and this is not your typical garbage from "those" scammers (riiiggghhhttt)
This is a legit profit system
This is not like any video you've ever seen before (hahahahahaha! It's exactly the same as all the others!)
This is completely new and 100% legal and ethical
I can become a millionaire with this formula
Invest in cryptocurrency profitably
get started today even if you have no experience in investing
He knows of a cryptocurrency loophole
Don't hate yourself for not watching until the end (hilarious)
Alright, this actually does sound over-the-top, but it didn't seem as bad at the time. There's a lot of other fluff in the video that isn't as hype-y. Oh, this is my favorite line in the whole video. This is one I haven't heard before…
"This is a mouth-watering, cash-creating system."
Mouth watering. Really? Mouth. Watering? Is this a cryptocurrency product, or an ad for Grandma's apple pie?
Anyway, we learn a little about Neil, who's the creator of this product. (That's likely a fake name since Neil doesn't show himself in the video.) He's got his sob story. He was working for a software developer and his personal life was a mess. He and his wife were on the brink of divorce and of course his boss fired him.
Luckily, he cracked open a bottle of beer and remembered something. "Didn't I invest in some coins?" "Holy smokes!" His small Investment turned into $15,000. He paid off some bills and reinvested. The rest is history.
Now he wants to help us by showing us how to invest in cryptocurrency. He'll teach us how to pick the right coins at the right time – every time. It's so easy to understand his formula, even a first grader can do it! And then he said this about a billion times:
– You must move fast.
– There are limited spots.
– As soon as too many sign up, he's taking it down forever.
– Blah, blah, blah. It's all the same things as every other video.
His formula is worth $1997 (uh, not even close as we'll learn), but if you act fast, now, hurry, limited time, you can get it for $17! Wow, what a guy!
Lest you think there were no testimonials. There were. And I saw some familiar faces. Our friend who was in the AZ Sniper Review is back. We already saw in that review that he's a Fiverr.com freelancer.
There are a few other testimonials, but I'm going to spare you the details because they're just over-the-top and ridiculous as usual.
OK, now that we got the details of the video out of the way, let's see if we can find out a little more about this magical system.
---
How Does Digital Formula Work?
As soon as you log into Digital Formula, you're presented with another sales video (that you can't get out of) that's talking about an upsell for $197.
OK, now I'm just annoyed. Sitting through another video with more fake testimonials is frustrating. This product is how you can make an extra $10k-$14 per month. "And if you're not a serious action-taker, then you'll never get rich." This video annoyed me too much I had to mute it and wait for it to end. You can't click out of it. So you have to sit there until it's over. (You can click off of the entire window, but I thought I would get to Digital Formula from there. Turns out, access was in my email.)
When I finally got logged into my account, I was underwhelmed. No surprise that there wouldn't be much to this product. First, you get a list of tools that Neil uses for trading. This includes:
A portfolio tracking tool
A Crypto calendar
A website where you can stay up-to-date on the latest trends
A crypto blog
A free private telegram group
There's nothing special here. You could likely find all the same info by doing a Google search. But those are just some tools, so it's not the main product. The main product includes 2 guides.
You guessed it! PDFs. The first one is 26 pages. You're going to learn everything you need to learn about trading cryptocurrencies in 26 pages? No, you won't. Because it's all very, very basic information. Again, you could search on Google or YouTube to get the same information.
I thought this was interesting. This is one of the headers in the PDF. Didn't Neil tell us we didn't need any special skills?
The second download, "Bonus – Bitcoin Profits" is a series of 10 PDFs, plus a cheat sheet. All of these are about 10 pages each. They go through different Bitcoin basics like:
What is Bitcoin & Cryptocurrency (the first download already had this.)
How is the Value of Bitcoin Determined?
Different Techniques to Acquiring Bitcoin
Everything you Need to Know about Bitcoin Mining
Storing your Bitcoin Safely
Trading & Selling Your Bitcoin for Profit
Using Bitcoin as an Investment Strategy
Accepting and Using Bitcoin in Your Business
Protect Yourself Against Fraud & Theft
The Future of Cryptocurrency
There's not really any step-by-step guide that takes you through the process of buying & selling cryptocurrency. For a real newbie, I think you would learn a bit about cryptocurrency here. However, those monetary claims in the sales videos will never happen because they don't really show you what to do.
---
Is Digital Formula a Scam or Legit?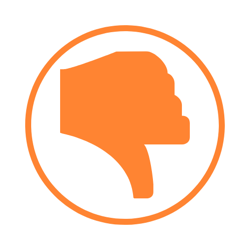 Digital Formula is not exactly a scam because you are getting some OK information if you're new to the cryptocurrency world. What's scammy is that the sales video is extremely misleading. The good news is that you would only have to pay $17 because that's about all this product is worth. You do get some information on Bitcoin and other cryptocurrencies and it's a decent guide for learning the basics.
However, I still wouldn't recommend this product because the sales video promised us a "mouth-watering, cash-creating system" and we definitely did not get that. We learned – again – if the sales video sounds too good to be true…
We knew from the beginning we were going to have some problems here when our fake testimonial people showed up. It just goes to show that they don't actually have any real people making money with this system. (Again, there's not really a system here. Just some PDFs.)
Bummer. I was really hoping Matthew sent us something good. We're left disappointed once again. Maybe next time, Matthew. Maybe next time.
---
Don't Risk Your Money in Cryptocurrency – Build a Lasting Income
Instead of risking your money in something that's really knew and still a bit unknown as of yet, why not build a lasting income through a proven money-maker? What I'm talking about is what I do. It's called affiliate marketing, and it's a legitimate way to build a business and an income online.
As you learn all the skills you need in affiliate marketing, you gradually build your income up. Will you make "$1000 in your first 24 hours while you sleep"? No. You won't. You're not going to do that with any system.
You go through proper training, learn the skills that you need and create a lasting income. It's not risky because it's your own online property, so you control what you do with it. You can create one website, or 20 that all have streams of income. It's totally up to you!
If this is something that's brand new to you, let me give you my FREE Guide to Making Money Online for Beginners. Here I'll take you through the whole process and you can see if this is something you're interested in.
Click the Button for My FREE Guide!
---
Let's Recap
We learned that Digital Formula is not really a formula at all. There's no training. No step-by-step guidance. No videos. There's no "secret" cryptocurrency loophole that Neil can tell us all about. Nope, just another hyped-up sales video that gives you a product that doesn't really deliver on its promises.
We've got to learn not to trust these guys. And I will continue spreading the message until everyone knows. Because I don't think it's nice to get people excited about a product that doesn't do what the sales videos say it's going to do. I don't think it's nice to make someone pay for a product that they think will give them this huuuggge income like the testimonials say, not even knowing that those testimonials are fake. It's not nice to prey on people who just want to find a way to bring more income into their lives.
I also don't like that these videos give everyone and every product online a bad name. I can assure you there are some great trainings and products out there. My #1 recommendation has great training. It's where I learned how to put this website together, and it's where I continue to learn how to make it better and better. If you'd like to see actual, legitimate training on how to make money online, click the button below to see my #1 recommendation.
Click the Button for My #1 Recommendation and Start Making Money Online in a LEGITIMATE Way!
---
What are your thoughts about Digital Formula? Leave me a comment below and let's discuss.