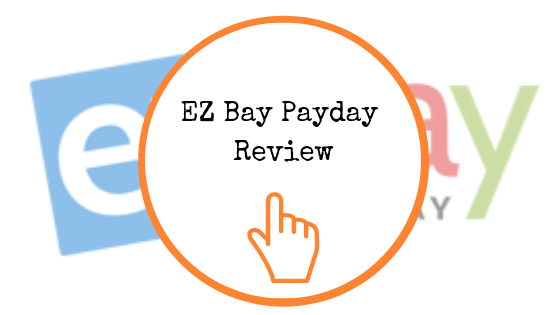 Martin from Kindle Sniper is at it again. He sent me an email that I could just not resist to open. I mean, I can make 1 Million in 12 months! It's INSANE. I'm not supposed to share with you because it's confidential, so shhhh. Don't tell Martin I told you, please.
Once again, we're already off to a "good" start with this one. The email is your typical, generic spammy-type message. It doesn't tell you anything about what's being promoted. I clicked on it anyway. For you, dear readers. For you.
We've got our typical hype-y headline ready to go before we watch the video.
I'm not going to totally write this one off yet. I've actually been surprised by how much hype the headlines have and how little hype the videos have in some cases. But, I have to say, it's not looking great. Let's get down to business and find out what is EZ Bay Payday? Is it a scam? Is it legit?
You can also skip all this nonsense and instead just go right to my #1 recommendation. This is the training that taught me everything (and continues to do so) about making money online.
Click the Button to See My #1 Recommendation!
Here are the areas we'll explore in this EZ Bay Payday review.
What is EZ Bay Payday?
How Does EZ Bay Payday Work?
Is EZ Bay Payday a Scam or Legit?
Real Training for a Real Way to Make Money Online
Let's Recap
---
What is EZ Bay Payday?
Product: EZ Bay Payday
Cost: $37 + Upsells
Owner(s): Steve Richards (that's a fake name, by the way)
[yasr_overall_rating size="medium"]
As always, I watch the sales video so you don't have to. But, I have to say, they can be quite entertaining, so you might want to check it out sometime. Just don't let them suck you in with their "easy to make money", "make thousands a day" stuff. Because that just isn't ever true.
Anyway, let's go over the video. Oh, before we get started, here's a nice trick that marketers use to make it seem like:
There's a shortage and you need to get in before all the spots are gone!
That people are already making money with this system.
These are just tactics. They're not true. Please don't fall for this.
Now, let me tell you about this video. First of all, this is probably the worst video I've had to sit through so far. You're welcome! lol I do the tough things so you don't have to. 🙂
Steve Richards is the owner of this system and he basically said the same things over and over and over again. He followed the basic structure of the generic sales videos. You have your testimonials, your sob story, the ol' I ran into someone who is making loads on the internet and "I should chage thousands but instead you get this for $37."
You know, same ol' same ol'.
This one also had the whole "only a few spots left, this will be taken down soon" thing going for it. Oh, he says that about 1,343,566 times. I almost had to turn the video off because it gets really irritating to hear that so many times.
Here are some of the details:
You'll get paid completely passively. You don't even need to be near your computer!
Some of his students took action yesterday and they've already made at least $500!
You can make up to $500 starting now, but hurry! Places are filling up fast!
You can automate the income.
You only need to do 20 minutes of "so-called work" per day.
This is an EASY $500 a day.
Take a slice of eBay's $20 billion pie!
Just log in, choose the niche you want to make money in and BOOM. Simply click and few buttons and get paid.
Once all the spots are gone, this page will be taken down.
You get the picture. This video was so full of complete and utter nonsense! One thing he harped on over and over again is that you won't need to work a 9-5 anymore, you won't have to answer to an idiot boss, and you can buy fancy cars and houses.
At the same time, he also says this isn't a get-rich-quick scheme, you won't make millions of dollars (but how will I pay for that mansion you mentioned, Steve??) and this isn't some product that overpromises and underdelivers.
He also says about a gazillion times that it takes just 17 minutes to set this up and you'll be making $500 by tomorrow. He says this is too complicated unless you have the right foolproof sytem. This product guarantees your successI Big words, Steve.
My favorite part of the whole video is how he thought of this product. He said he was drinking one night by himself because he was so distraught over his finances. He needed to sell things around the house. So before bed, he listed something on ebay. When he woke up the next day, his listing had gone viral! He then spent the next 6 months tweaking what he did until he made a consistent $500 daily.
I mean, come on! This story is so ridiculous. Do listings on eBay even go viral? I feel like the only ones that do are those joke ones like "Buy my ghost in a jar" or "My wife's for sale." Also, how would this even help us? I don't think Steve's product is geared around selling items around our house. If only he would actually tell us!
He says several times in the video he's going to show us exactly how this works. But then he goes back to talking about not working a 9-5 and going on fancy vacations.
The closest he gets to telling us what this is all about is saying that you just need to follow these 4 steps:
Log in
Pick a niche that you're interested in
Connect with the EZ Bay Payday system
Make money
He also says you don't need a website, seo or hosting. And of course, you need 0 experience. You get paid when other people buy stuff on ebay. "All those trashy items on ebay become gold."
Of course, he should be selling this for $1997, but you're getting a bargain at $47 because Steve is a "philanthropist" and an "activist". But only if you act fast. Act now! The spots are almost gone! You need to act quickly! Like, now!
UGH. Enough already, Steve!
OK, now that we got that over with, let's see if we can figure out what's really going on here.
---
How Does EZ Bay Payday Work?
EZ Bay Payday is a product that's focused around drop shipping on eBay. You get some videos about drop shipping when you log into the course, however, they are very basic and can likely already be found on YouTube for free.
But before you can even get to the eBay course, you'll be presented with other offers. This is how it goes when you log in:
Step 1 – Video Introduction
Step 2 – Super Charge Your Income. This links to a webinar for another marketer, John Crestani. If you also buy John's program, Steve will make more money off of you. This is affiliate marketing. I'm also an affiliate marketer, but I don't like how he's doing it here.
Step 3 – Claim Your Free Website. You can get a free website, buuutttt… it's not really free. The domain and setup are free, but you have to pay for hosting. That will be an additional $143.
Step 4 – Here you're introduced to another affiliate product. Which means more money for Steve. This is likely how he's really making his money. Not from drop shipping on eBay.
You have to get through all of that before you even get on to the eBay course, which again, is all basic information.
After that course, there's more information on different ways to make money online. These are just YouTube videos that you can easily find yourself – for free!
---
Is EZ Bay Payday a Scam or Legit?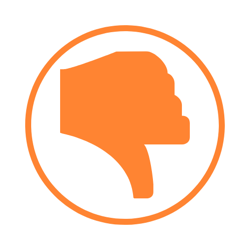 I'm always hesitant to call something a scam, but I'm wavering on this one. I can't completely call it a scam because you do get some training courses for your $37. Do I recommend it though?
Hell. No.
I did not like this product from the moment I clicked play on that video. It doesn't matter what you do. Anything new that you start online will have a learning curve. You're just not going to spend 17 minutes setting up a system and then collecting $500 a day from then on.
I don't know much about drop shipping, but I'm pretty sure you need to find products and you have to build up a reputation and a trust so that people know that you are safe to buy from. Also, I've read that you need to have upfront capital in order to purchase the products that you're going to drop ship.
You'll also need to deal with customer service for these products. That can be a hassle. I'm not saying drop shipping is bad. I've never done it, personally. I'm just saying it's never as easy as these guys make it out to be.
---
REAL Training for a REAL Way to Make Money Online
As I mentioned, I'm an affiliate marketer. This site is an affiliate marketing site. How I do things is that I review products for you. If I think they're good, I'll put them in the recommended section. (Not many there yet.) If I think you'd be much better off saving your money (like with EZ Bay Payday), I'll put them in the not recommended section.
If you like something that I recommend and you purchase from my link, I'll get a small commission. That's how affiliate marketing works in a nutshell.
What's great about it is that you can have a website (or YouTube videos) on any topic of your choosing. Do you like dogs? You could focus on the best toys for dogs. Do you like roller skating? You could have a website dedicated to roller skating and the best equipment. It really doesn't matter because there will always be a way for you to promote products.
Now, I went down the same road as you. I was looking up different ways to make money online, and I bought some training products in the past. Some were pretty good. Some were terrible. But I finally found the BEST training. It's what got me started and what I still use today. (I recommend you keep up with training because things move quickly online.)
Just click the button below and you'll head over to the review of my #1 recommedation.
Click Here to See What My #1 Recommendation is All About.
---
Let's Recap
EZ Bay Payday not *quite* be a scam, but it's pretty darn close if you ask me. There's absolutely no reason to waste your hard-earned $47 on this product.
If you're really interested in learning how to drop ship on eBay, here's a basics video I found. I'm sure there are even more helpful videos if you just do a simple search on YouTube.
If you'd like to look into affiliate marketing, I do think it has some advantages over eBay drop shipping (at least from what I know about it, which is, again, not much).
You don't deal with inventory because you're promoting other people's / companie's products
You don't deal with customer service. The owner of the product worries about that.
You just have very smal upfront costs for training and a website.
You don't always have to be actively selling. A post you made a long time ago can continue to bring in sales.
I've already pointed you to my #1 recommendation for training above, and now I want to offer you my FREE Guide to Making Money Online for Beginners. This will show you how easy it is to get started. (Easy to get started. Then the real work begins! Don't worry though, it's fun work!)
Click the Button to Get My Free Guide!
---
Do you have any questions or comments about the EZ Bay Payday system? Leave them for me below!