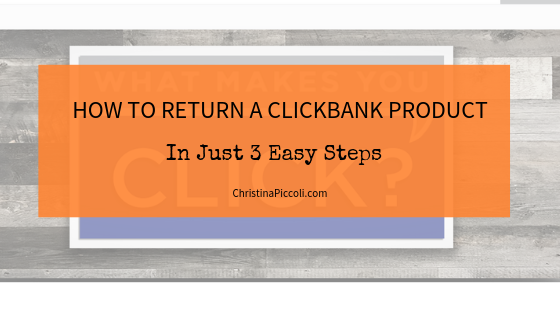 It happens from time to time. A ClickBank product doesn't quite meet your expectations. Perhaps you saw these reviews AFTER you already purchased and now you realize you want your money back:
It's OK. We've all been there. I purchased some products from ClickBank that I didn't really like in the past, too. The great thing about ClickBank products is that you get a 60-day money-back guarantee. So, you can return the product within 60 days if you're not satisfied with it and get a full refund.
But figuring out how to do that can be a little tricky. Let's walk through the process.
---
Step 1- Go to ClickBank's Customer Service Site
First, you'll want to log into ClickBank's Customer Service site. Then click on "Look up Your Order".
---
Step 2 – Fill Out Your Information
Then a new window will pop up. Fill out the email address that you used to purchase your order and then add your order number (this should be in your email from when you ordered the product), the last 4 digits of your payment method or your zip code. Then hit "GO!"
---
Step 3 – Request a Refund
Now you should be logged into the order page on ClickBank. Hit the green button that says "Get Support."
Now, on the next page, click on the "Refund Request" button. Choose a reason for your refund request and then fill out the "Additional Comments" section giving ClickBank more information about why you want to return the product. Then, just hit "Send".
After hitting send, you'll get a confirmation page.
And that's it! Pretty easy, right?
---
Do you have any questions or comments about how to return a ClickBank product? If so, leave them in the comments section below.