My best bud Matthew from Viral Cash App is back at it again! Sending me new programs to check out. I don't know how he has so much time to send me all these emails. Shouldn't he be busy raking it in from his own system? Apparently he wants more, more, more! And he wants me to have more, too! What a guy!
Here's the email I received from Matthew. You can see it's just a generic email. It doesn't even have anything to do with any specific program.
Here's what I saw when I clicked on the link. We definitely have some red flags already! Oh boy. This should be a good one.

So, we're going to find out…what is Income Inbox? Can you actually make $500 – $750 a day just sending simple emails, or is Inbox Income a scam? We'll find out in this Inbox Income review.
But first!
Here's your opportunity to save your precious time and skip all the stuff below. If you're looking for a real opportunity to make money online, it is absolutely possible. But there are no shortcuts. It takes a bit of work, time, patience and persistence to succeed online.
It's a fantastic way to make a living – if you do it the right way. Forget all of these "make money fast" programs. You'll be out more money and more time and you'll be right back to where you started. Instead, learn how to build a business from the ground up. It's easier than you think! Let me show you how it's done in my Free Guide to Making Money Online for Beginners. Just click the button below for access.
Now, if you're a glutton for punishment, or if you find these products as entertaining as I do, then by all means, keep on reading!
Click the Button to Gain Access to My Free Guide to Making Money Online for Beginners!
---
Here are the areas we'll explore in this Inbox Income review.
What is Inbox Income?
How Does Inbox Income Work?
Is Inbox Income a Scam or Legit?
Build A Website That Makes Residual Income
Wealthy Affiliate Versus Inbox Income
---
What is Inbox Income?
Product: Inbox Income
Cost: $49
Owner(s): Steve Allen (fake name and definitely not this guy)
[yasr_overall_rating size="medium"]
It's probably not a good sign when the sales video starts off with fake testimonials. The testimonial guy in the video said he sent some emails out, which took about 15 minutes (uh oh, here we go with the "you only need to work a few minutes a day" thing.) and his wife said they made over $4,600! (I wish you could see me slapping my forehead right now.) This is just in the first 10 seconds of the video! We are in trouble!
Second fake testimonial guy says this is "real" and "simple" and "it works fast!" There's a few more ridiculous testimonials, but I won't bore you with the details. They're all like "I made so much money last week, blah, blah, blah." You know, the usual.
What else did I learn from this video? Here's the short and sweet version:
This is the easiest thing in the world to do
Work only about 30 minutes per day – "work" is used loosely
Get paid for sending out short emails
Make the laziest money imaginable
This is the easiest thing you have ever done
Make $500 – $750 per day
Steve says he's not going to hold anything back. He's going to let loose and share all the details. Steve logs into AWeber (this is an email platform where you can send out marketing emails.), types up an email and shows us how it gets sent out. Then Steve shows the incredible results from sending out that one email. He made over $4,000 in less than a week just for sending that one email message.
Oh yes! Look what you can have when you send out some simple emails. It's fancy car time!
Go ahead and take a vacation or 3, and buy a fancy house.
It takes almost no effort and hardly any time at all! Just push "Send"! It's push button money at it's finest! You don't need any special knowledge, skills or experience.
Steve's story is that he worked at the front desk of a hotel. After years of hustling and unpaid overtime, he worked his way up. He reached his ceiling as a Night Manager. His job and salary were OK. It paid for a small apartment. But then he got married and had a baby. And another. The money was getting spread really thin now.
They looked perfect from the outside, but they had a growing mountain of credit card debt. Things started to unravel. They couldn't pay the bills. Then the hotel owner's son Josh came in and changed Steve's life forever! Josh was an entitled jerk. But his jerky attitude (and fancy BMW) made Steve want more for his life.
Steve quit that job a few months later. Now he works for himself at home when he wants to! Now Steve's so successful he bought his fancy house and Bentley in cash. This is a life of financial freedom, and it's a life YOU deserve.
There's a lot more talk about vacations and making money and how easy it all is…
I have a good idea of what this is about now. Let's discuss.
---
How Does Inbox Income Work?
I'm slightly impressed that the sales video gave us a little glimpse into how this works. (That's why I gave this product a tiny bit of a star.)
"Steve" logged into AWeber, typed up an email and then sent it out. This is email marketing, and every major company uses email marketing as a part of their sales strategy. It's a completely legitimate way to make money, connect with customers and build trust with people.
Inbox Income claims to give you websites where you can go and copy email messages. You copy those messages into AWeber and send them out. Then you wait for the sales to roll in. Yay! It's so easy and now you're rich, right?
WRONG!
---
Is Inbox Income a Scam or Legit?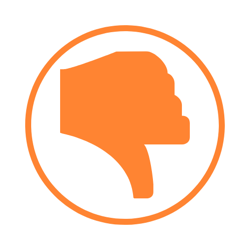 While email marketing is a completely legitimate way to make money, the way that Inbox Income is telling you to do it is a bad, bad idea. Ask yourself these two questions:
Who are you sending these emails to? If you don't already have an email list, you don't have anyone to send them to!
Did you see the email I posted above? That's likely the type of email you will be sending. Do you trust an email that looks like that, or does it look like junk that you immediately trash?
(By the way, signing up for an email sender like AWeber will be an additional monthly cost. They don't seem to mention that, do they?)
This whole video was disingenuous from the start. You're not going to make $500-$750 per day any time soon, and especially not with these types of junky emails. (And they say "Guaranteed"? That's cray!) These testimonials are fake with actors that can be hired on Fiverr.com. "Steve" is not a real person. I mean, do I even have to go on?
Maybe you get something for your $49 with this product, so maybe it's not quite a scam in that sense. But it's scammy the way that everything is faked to make people excited even though this product will never work. Look! They even say it themselves in the disclaimer:
I think that says it all!
---
If You Want to Make Money Online, Do It the RIGHT Way
Making money online is very possible, and thousands and thousands of people do it as their full-time job. But you're not going to get anywhere trying to take shortcuts and find "easy" ways to make money that only take 15 minutes a day and just a few clicks.
I've seen so many of these products now, and they all promise that but they are all just trying to toy with your emotions so that you give them your money. If you can get it out of your mind that there's a super simple way to make money, and instead, if you envision your future and see yourself working hard to build something legitimate online, then you will have a very bright career in this business.
Accept the fact that everything worth doing takes hard work and patience. Enjoy the journey to get to your goals. I don't even think it would be fun to just send out a couple of emails and make money. Where's the challenge in that? Isn't it exciting to think about setting up your own website with your voice and helping people with questions or problems?
This is what us affiliate marketers do. That's what my goal is for this website. You had a question about Inbox Income, and I'm providing you with an answer. I'm also giving you a solution to your money issues by providing you with another, better option.
I learned how to put this very website together through a training platform called Wealthy Affiliate. I'm giving you them as an alternative option because they can show you how to start an online business step-by-step, from start to finish. They have all the tools and resources you need to get started.
I'm going to point you to my Free Guide to Making Money Online for Beginners again because I'll show you the affiliate marketing process and how it all works. And I'll show you how Wealthy Affiliate ties into it all. Just click the button below and you'll be well on your way to doing this the RIGHT way.
Click the Button to Get Access to My Free Guide to Making Money Online for Beginners So You Can Get Started On the RIGHT Path to Success!
---
Wealthy Affiliate Versus Inbox Income
Here's a comparison of Wealthy Affiliate and Inbox Income. You can see there really is NO comparison. Wealthy Affiliate has everything you need to start an online business. Inbox Income doesn't provide much of anything. Inbox Income uses fake testimonials and stories to get you to try to buy their system. Wealthy Affiliate has TRUE success stories.
---
Do you have any questions or comments about Inbox Income? Leave them for me down below!