Ever since signing up my email with 700 Profit Club, I have been getting loads of marketing mail! If you didn't read that review, I mentioned that their email disclosure states that you agree to 700 Profit Club selling or renting your email address. Of course, it's great research for me, so I don't mind! But beware of that type of thing for yourself! Or else you will get inundated with junk mail!
Here's the email I received about this opportunity. I just need a computer or a smart phone to make up to $850 a day! (We'll see about that, Justice.)
I clicked on the link and this is what I see. It's not super hype-y, so I'll give them a little credit for that.
I can't wait to see what's inside of this video. Stay tuned to find out…what is The Profit Shortcut? (Which is actually Super Affiliate Network.) Is it FINALLY a way to make real money online? Or is The Profit Shortcut just another scam? Read on below to find out, or…
Skip everything about I'm about to write and instead learn an actual REAL way to make money online. If you want to see the way that I do it, let me point you to my Free Guide to Making Money Online for Beginners. You can see the process I took to put this website together, and where I learned how the heck to do that!
Don't worry, it's easier than you think. However, I'm sorry to say that there will never be shortcuts to making money online. No matter which way you try to do it, you will need to put in time and effort. It's a process, but it's a fun and exciting process. (Plus, I'm working at my kitchen table right now, looking at the birds at my bird feeder and I've got my slippers on. It's not a bad way to work!)
If this is something that sounds interesting to you, let me show you how it all works. Just click the button below!
Click the Button to Get Access to My Free Guide to Making Money Online for Beginners!
---
Here are the areas we'll explore in this The Profit Shortcut review.
What is The Profit Shortcut?
How Does The Profit Shortcut Work?
Is The Profit Shortcut a Scam or Legit?
Build A Website That Makes Residual Income
Wealthy Affiliate Versus The Profit Shortcut
---
What is The Profit Shortcut?
Product: The Profit Shortcut / Super Affiliate Network
Cost: $37
Owner(s): Sarah Highland (fake spokesperson and definitely not Sarah Hyland) / Misha Wilson
[yasr_overall_rating size="medium"]
The video starts off with a few clips from testimonials giving a shoutout to the "Super Affiliate Network." Hmmm… OK. I guess that's the real program we're covering here. Anyway, in the first 10 seconds we have some testimonials saying they've made $5,000 in their first week and $12k in 30 days. (Riiiigggghhhht. Sure you did!)
I love how they mention this in the video when talking about those "other guys":
This is somewhat true, but the price is usually $37 (just like with this program). Let's see how The Profit Shortcut is different…!
Here's what I learned:
If those "gurus" courses worked so well, they'd be willing to put their own hard-earned dollars on the line
This video could have a direct impact on you and your bank account in the next 30 days or less
You'll see the exact method they use to make thousands of dollars
Every second that you watch, you get one step closer to creating BIG success online
We get more testimonials after we learned all that "useful" information. There's a testimonial guy who said he's made over $10,000 in just 2 months with the company. I will give them credit for one thing. They at least put a "Results not typical" banner below the video.
This method is as beginner-friendly as you can get. It takes a very specific type of "courage" to make real money online. (Courage, really?) Top earners take risks. (Oh, I see where they went with that courage thing now.) Top earners ACT!
–> Insert a bunch of other motivational-y stuff here. And then something about fake gurus and their fake houses and cars. You know, the usual. <–
They like to work with beginners because beginners haven't been tainted by those guru scam artists. This video needs to be kept a secret. Shhhh…
They're covering 99% of the costs of running this thing. (Oh, how generous of you.) When you're successful, they're successful. You can make more money with this "secret" method you're about to discover than any other method ever created! (WOW! <– sarcasm) But, watch out. Spots to learn this "secret" method are extremely limited, it's only for a few lucky people.
Oh come on, don't listen to this nonsense! There are not limited spots. Nothing's going to happen if you don't get in right now.
Our spokesperson, "Sarah Highland" gives us her sob story. She grew up poor. She thought she would always be poor. Earning a life-changing income seemed impossible. But that was before discovering the "secret" method that you can take advantage of too. She didn't work hard or make a big sacrifice to learn the system. She just got lucky!
Sarah goes on to talk about this secret system and sharing this secret video with secret people using the secret method. I think she says secret about 4,368 times in this video. She won't even share the name of her partner because it's secret. Even though all the testimonials mention Misha's name.
Within days, log in, follow a few easy steps, and if you're serious, discover exactly how to earn big commissions online!
OK, I'm pretty sure we're not going to learn anymore from this video and what this is all about. Let's dig in a little more and see if we can figure it out.
---
How Does The Profit Shortcut Work?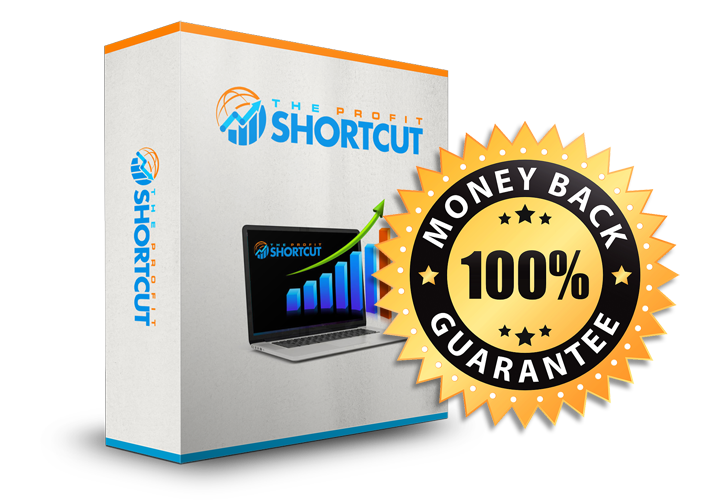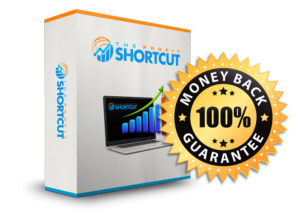 Of course, the video doesn't really tell us how this all works. But I did some digging around and found out that Super Affiliate Network is a series of training modules. That's good, I like that.
BUT… (isn't there always a but?)
It's also a multi-level marketing company, which requires recruiting to make money. They'll get you in the door with $37, but then you'll have different levels of upgrades and memberships inside the network.
Basic Membership: $47 / month or $37 / month if you skip the $1 trial offered
Solo Ad Success Formula: $97 one-time fee
Super Affiliate Monthly Newsletter: $47 one-time fee
Pro Membership: $2,497 one-time fee (YIKES!)
Maui Intensive Mentoring: $12,497 one-time fee (hooollllllyyyy moly! To be fair, this is a 4-day mastermind event on Maui, so the price actually makes a little sense.)
Now, if you're a Basic Member and someone purchases a Pro Membership through your link, you won't earn commission on that sale because you're not a Pro Member yourself. So the strategy here is to get you to purchase a Pro Membership and have others do the same in order to "earn more". If you don't recruit enough people though, you're going to be out over $2k! There is some coaching available, but I know from experience that recruiting can be really, really tough. A coach can only get you so far.
---
Is The Profit Shortcut a Scam or Legit?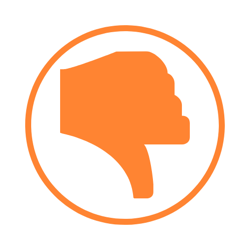 The Profit Shortcut isn't a scam because you do get something for your money, but I have some problems with it. First of all, I have no idea what The Profit Shortcut even is. I don't know how it relates to the Super Affiliate network. It's just a strategy to get you in the door so that you can be charged for more things.
Secondly, I don't like the testimonials that claim really high earnings right away. How did the get those earnings? I'm not saying they're fake, these might be legit. However, they likely already had an established website or email list where they can start recruiting people right away.
Third, this system seems to have less to do with affiliate marketing and more to do with multi-level marketing. I don't necessarily think that all MLMs are bad, but there is absolutely no mention of this side of things in the sales video. If you were just looking to find a program to help you with affiliate marketing, you may be swept into their MLM madness and you could end up spending much, much more money than you intended.
I did give it two stars just based on the fact that there does seem to be some pretty good affiliate marketing training in the Basic Membership.
---
Build a Website that Makes Residal Income
If you want to learn about affiliate marketing without any insane upsells or without an MLM attached to it, then may I suggest you check out my #1 recommendation, Wealthy Affiliate. Wealthy Affiliate is a step-by-step training platform that will show you how to build a successful affiliate marketing website from start to finish.
Wealthy Affiliate as everything you need to get started in affiliate marketing:
Step-by-step training
Web hosting
Domain purchases
Live Chat
24/7 Support
A community of thousands
Keyword research tool
Much, much more
Plus, as mentioned, there are no upsells. There's one price and you get everything. You can even join as a Free Starter Member to see if you like it. (You can stay a Free Starter Member for as long as you like.)
Click the Button Below to Try Wealthy Affiliate and Learn How to Build a Successful Affiliate Marketing Website – Without Recruiting!
---
Wealthy Affiliate Versus The Profit Shortcut
You can see from the comparison table that there really is no comparison. Wealthy Affiliate has everything you need to get started with your own money-making website. They will teach you how to do it all – from start to finish! You can sign up for a Free Starter Member Account to see if you like it. (You can remain a Free Starter Member forever, if you'd like. I wouldn't recommend it if you REALLY want to make money, but it's an option! No pressure.)
---
Do you have any questions or comments about The Profit Shortcut? Leave them for me down below!