If you're wondering, "What is Home Income System? Scam or real?", then stick around!
I'm going to talk to you all about this system.
One thing I know for sure:
This system is just like many others I've reviewed before.
It says it's different from anything you've seen before.
But it's not. It's like all the rest.
There are wild income claims. For instance, you can start making $400 a day. On your first day!
You have to know deep down inside this isn't true. How can it be? How can you learn something so fast that you can make money like that right away?
Unfortunately:
It's unrealistic.
But seriously stick around and read more Home Income System because it'll help you look for red flags with other make money programs out there.
See what all the issues are with this program and then decide for yourself.
---
The #1 Reason Why You Aren't Earning More Money. 

---
Here are the areas we'll explore in this Home Income System review.
What is Home Income System?
How Does Home Income System Work?
What is Home Income System – Scam or Legit?
Build A Website That Makes Residual Income
Wealthy Affiliate Versus Home Income System
---
What is Home Income System?
Product: Home Income System
Cost: $47
Owner(s): "Kevin" (Kevin Hart? No, probably not.)
Here's what we see when we get to the Home Income System sales page:
The banner at the top says "Urgent Update: Positions are filling up quickly. To secure a position for yourself you should act now." Of course, this is just a marketing trick to make you feel like you don't want to miss out.
Trust me on this:
There are no positions to fill up. This is not a real job.
Let's move on.
The sales video for Home Income System starts off by saying that we can learn how to make a good primary or secondary income working from home and that the methods will be explained to us.
The video claims that this is unlike anything we've ever seen before. (Pretty much all of these programs say the same thing.) They say that we'll have everything we need to immediately start earning up to $400 per day.
The video says that you're probably not going to earn a million dollars your first year using this system, but you can earn $144,000 a year in your spare time.
OK, this is crazy. Anything that you do, especially when you're new at it, is going to take time to learn and to do. We'll get back how ridiculous this is a little later.
The video goes on to claim that even if you have a job, you can easily do this in your spare time. I don't exactly know what "this" is, but I do know that it's not going to be easy if you already have a job.
Can you work online in your spare time and build up your income, even if you have a full-time job? Absolutely. But I wouldn't say it's easy.
You'll have to decide how to spend those spare hours, and you may have to sacrifice other things that you normally do in that time.
The video claims that you can get started in just a few minutes, and you can start making money today. This is very unlikely. All new skills take time to build up, no matter what it is!
They continue to insist that you can make money immediately.
As if one sales video wasn't enough, you have to fill out your information to listen to the second sales video. The second video claims that we'll learn exactly how all this works.
We learn that this opportunity is "cookie-cutter" simple. And finally, we get a clue about what Home Income System actually is:
Here's another ridiculous claim from Home Income System. You can see where this is headed:
"Ad link posting" isn't even a thing, and that's probably why they put it in quotes. What they're really talking about is affiliate marketing.
Affiliate marketing it what I do.
I can assure you:
You can't just spend 5 minutes posting links and collecting cash. No. It doesn't work like that, sorry!
We'll talk about how it works soon.
What's really annoying is that the sales video talks about this as if it's a real job opportunity. As if a company is actually going to hire you do this "link posting".
Let's talk about this "opportunity" in more details.
---
How Does Home Income System Work?
While it's true that companies do need affiliates, you aren't actually hired by them, as Home Income System is suggesting. Instead, you apply to be an affiliate with them, and if they approve you, you get a special link with tracking information within it.
If you promote that company's product and someone purchases that product through your link, you get a commission. Yes, you are working on your own, but you are not working for the company in any way.
Affiliate marketing is a great way to make an income online, however it's not quick and easy at all like this video claims. In fact, it takes a lot of hard work and commitment to do it right in order to make a great income.
---
What Is Home Income System – Scam or Legit?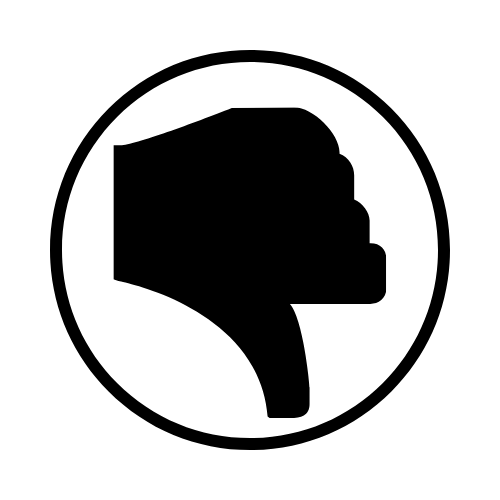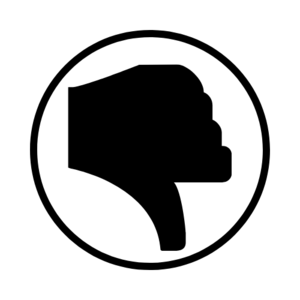 I decided not to purchase the product because I already have a great resource to learn affiliate marketing. Because I haven't tried the product out myself, I'm hesitant to call it a scam.
In fact, you probably do get some training for your money. It could even be good training. But I still wouldn't recommend this because the sales video was way too shady.
I don't like when these guys make these huge income claims AND say you don't have to put much work in. That's just not true, and they know it.
They just want you to buy into their program.
Home Income System Review – Pros
There's a 60-day money-back guarantee
Affiliate marketing is a legit way to make money online
Home Income System Review – Cons
High income claims
Sying you can start making money today
Saying you have to do very little work
Saying that this is only open to a small amount of people
Implying that this is a real job that you get with a major company
Calling this "ad link posting" when that's not an actual thing
There are just way too many red flags here. Even if this was the best product in the world, the sales video makes whoever's behind this product very untrustworthy.
If your sales video is full of tricks, then what is the product going to be like?
---
Home Income System Gets One Thing Right
Affiliate marketing. It's my personal favorite way to earn an income online.
Why?
You can work on your own time (this can be a blessing or a curse depending on how disciplined you are), be your own boss, make plenty of money (there's no limit except based on your time and effort), and work where you want.
There are many benefits and there are TONS of opportunities.
However:
It doesn't happen in one day.
You aren't going to make $400 a day anytime soon.
Just like with any type of work, you need to learn the skills first. Then you need time to practice the skills. You'll need to fail a few times. Practice more. Fail more.
Eventually, you'll begin building up a beautiful online business.
One that can make you money far into the future.
And one that you can continue to grow more and more over time.
All from the comfort of your home. (Or beach, or wherever! I did my work at the Nissan dealership the other day when I was having an issue with my car fixed.)
The thing is, I really need to stress to you the importance of training. The RIGHT training.
My #1 recommendation for training has a step-by-step system that will take you from no website to one that you understand how to get traffic and monetize.
Not only that, but they also have all the tools you need all right within the platform. They have a keyword tool (which they'll show you how to use in the training), web hosting, domain purchasing and technical support.
There's also a community of over 400,000 members that can help you along the way.
This is my home away from home and I can't say enough good things about it.
Check it out and see for yourself. You can join as a Free Starter Member. You don't even need your credit card.
---
I hope I answered your question, "What is Home Income System? Scam or legit?" Do you have any questions or comments about it? Have you heard of this system before? Have you used it? What do you think? Have you heard of affiliate marketing? Leave me comments down below!
---