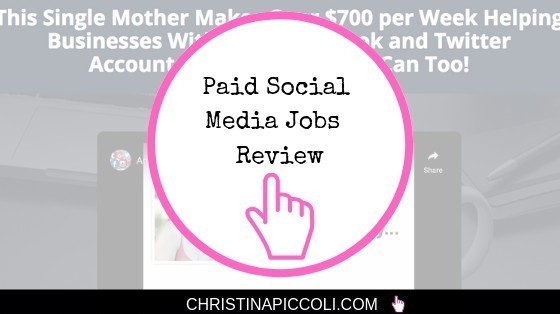 I hope you enjoy this Paid Social Media Jobs Review!
it seems logical that there would be a lot of social media jobs now, since social media is a major way for companies to get in front of people. But will Paid Sociai Media Jobs help you find those jobs?
Can you really make over $700 a week helping companies with their Facebook and Twitter accounts? We're going to find out…what IS Paid Social Media Jobs? Can it actually do what it says? Is Paid Social Media Jobs a scam designed only to take your money?
Want to Learn a Real Way to Make Money Online? Check Out My Free Guide, 4 Steps to Affiliate Success.

---
Here are the areas we'll explore in this Paid Social Media Jobs review.
What is Paid Social Media Jobs?
How Does Paid Social Media Jobs Work?
Is Paid Social Media Jobs a Scam or Legit?
This is My Favorite Way to Make Money Online
---
What is Paid Social Media Jobs?
Product: Paid Social Media Jobs
Cost: $27, with a downsell of $17
Owner(s): Annie Jones
The video starts off with Annie Jones telling us her story. Er, we actually have to read her story as the video is just text with some background music.
Annie talks about how her mornings are really busy with trying to get kids out the door for school. (I know that feeling!) She says she loves getting back home and getting to work.
Her work involves logging into social media accounts and making posts or comments. She gets paid by businesses to work part-time from home.
She says there are tons of positions open for these types of jobs right now.
Annie learned about these jobs from a friend who was in financial hardship just like her not too long ago. She told Annie about how it all works, and Annie started applying.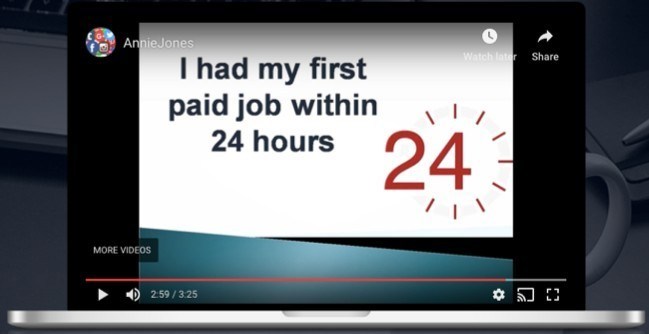 Now she was earning hundreds of dollars each week playing around on Facebook and Twitter!
Annie shows a snapshot where's she's made over $19,000 in 6 months.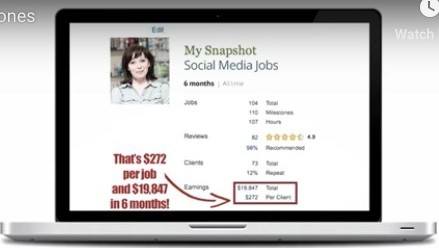 On the sales page, there's this little news clip about getting paid to do social media jobs.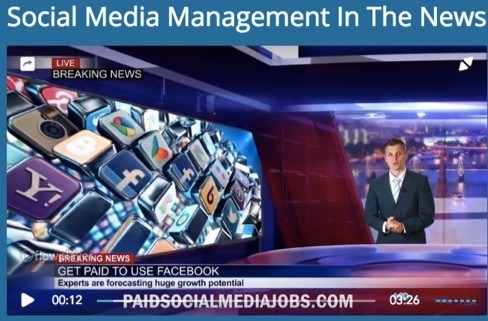 But this is a marketing trick. In the words of Donald Trump, "Fake news!"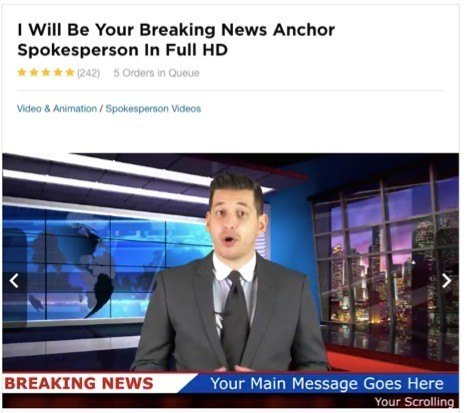 You can buy these types of breaking news videos from Fiverr.com. I don't think this is a deal breaker. It's just a marketing ploy that you should be aware of.
This video was really short (thankfully!) so let's move on.
---
How Does Paid Social Media Jobs Work?
I chose not to buy the product because this isn't something I'm truly interested in doing at this time, but from my research, it seems that you get 4 training modules and a marketplace of jobs.
Training Module 1 – Talks about Social Media Management and what it is (all fluff, no training)
Training Module 2 – How to get started as a Social Media Manager (just info, no training)
Training Module 3 – Finding Clients (Not exactly how to find them though. Just the types of things they're looking for.)
Training Module 4 – Advanced Training about Facebook marketing strategies (e-books & PDFs, and there are some good strategies in these.)
Marketplace – A database of jobs. (From my research, this is not very active and is mostly job seekers, and not employers.)
This is an upsell as well, which kind of annoys me. Why not give everything you need to succeed with one fair price? Why do we need to buy more than one thing to really make this work?
---
Is Paid Social Media Jobs a Scam or Legit?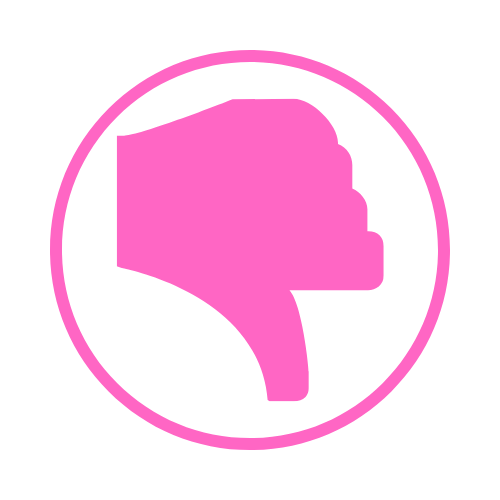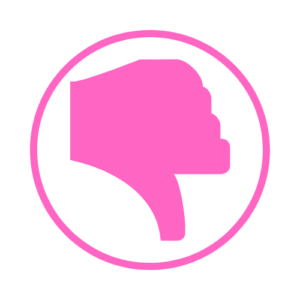 I definitely don't think this a scam. It does seem like you get some information and training for your money. I wouldn't recommend this product though because it doesn't offer a lot of value.
Paid Social Media Jobs Pros
You do get some training about social media in the advanced training module.
There's a 60-Day Money-Back Guarantee if this doesn't work for you.
Paid Social Media Jobs Cons
Low-quality product with a lot of fluff and not much training
Marketplace doesn't actually have social media jobs you can do
Most bigger companies will hire people who have experience
Smaller companies will likely not pay well
You can find jobs on Upsell or Fiverr.com and not have to pay
You're likely not going to find work right away as the sales video implies
You'll Need Experience to Get Paid Well
I used to work in a couple of bigger companies, and I know for a fact that they wouldn't just hire someone off the internet with no experience for this type of work.
I just took a look at a Social Media Manager position that's open from a company I found on Indeed.com. Here's the experience that that particular company is looking for.
—–
Experience:
Social Media Marketing: 6 years (Preferred)
writing, copy-editing and proofreading skills on short deadlines: 4 years (Preferred)
Salesforce Social Studio and Track Maven: 4 years (Preferred)
in developing content, posting and analyzing metrics on social media: 6 years (Preferred)
use social media to strategically build brands and create at: 6 years (Preferred)
creative with experience in identifying target audiences and: 4 years (Preferred)
—–
As you can see, these are legit job that need people with legit experience.
As mentioned, it's possible to find social media jobs on freelancer sites for some small companies, but they're still going to want some experience. They're not just going to hire someone who doesn't know what they're doing.
If you already know what you're doing, Paid Social Media Jobs isn't going to help you. If you don't have experience yet, I still don't think Paid Social Media Jobs will help you because you'll need better training than what they can offer you.
I hate to bearer of bad news, but I just want you to be mentally prepared to not make money with this.
If you really want to learn about social media, then I suggest taking some courses on it. Create a brand for yourself and use social media to market yourself so that companies can see you know what you're doing.
---
This is My Favorite Way to Make Money Online
One thing that you need to get into your mind is that anything you see online is not going to be as easy at the product owners say it will be.
If you see something that says "make $400 a week with this automated system", or something of that nature, just put your money back in your pocket and walk away.
But.
If you can get it in your mind that you can absolutely make a great income online – with some work, patience and perseverance – then you will be in great shape.
No matter what you do, you'll have to invest time in it to learn, practice, grow, learn some more, fail, fail, fail some more, learn, grow and practice.
That's how learning anything new works.
Do you just go into a new job and expect to know everything and make the top salary right away? No way! You need training and experience.
It's the same with anything that you do online.
With that said, my favorite way to make money online is with affiliate marketing. Now, affiliate marketing is no different with learning and experience. You still need to learn, practice and grow.
But dang, it's fun!
Instead of giving you all the ins and outs here, I've created free guide that will take you through the 4 Steps to Affiliate Success. Let me walk you through what affiliate marketing it, and why it's so awesome.
(Hint: You won't need to find jobs, deal with clients or any customer service issues.)
Click the Button Below to Get Free Access to 4 Steps to Affiliate Success.

---
Do you have any questions or comments about Paid Social Media Jobs? Have you used this product and had success? If so, I will amend my review. Leave me comments down below.
---
Pin Me!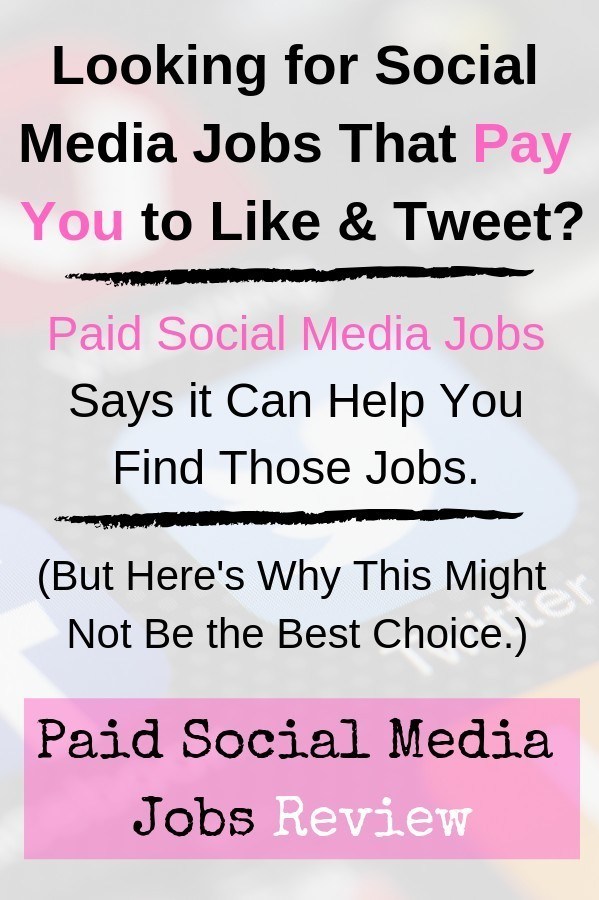 ---