This post may contain affiliate links. If you buy something through one of those links, you won't pay a penny more, and you'll be helping out my little family, so THANK YOU! I only promote things I truly think will help you. See my full disclosure here.
Oh yes! Wealth Magnet System came into my inbox, and I was actually excited about it. Not only do I get to do a new review, but it's on a mindset product. I am all about law of attraction and thoughts become things and all of that good stuff. So, this should be fun! We're going to find out…what is Wealth Magnet System? Can you become abundantly wealthy with a simple mind hack, or is Wealth Magnet System just magnetizing wealth to the product owner?
---
Here are the areas we'll explore in this Wealth Magnet System review.
What is Wealth Magnet System?
How Does Wealth Magnet System Work?
Is Wealth Magnet System a Scam or Legit?
How to Paradigm Shift (Or, The Art of Goal Achieving)
---
What is Wealth Magnet System?
Product: Wealth Magnet System
Cost: $37, but if you try to leave, you can get it for $27
Owner(s): Michael McNally (I'm not sure which one, but probably not this one.)
When I first clicked on the link, this is what I saw. This is pretty intense for a mindset product!
The video starts us off with testimonials of people saying they've earned more money now than they ever have. Unfortunately, these testimonials reek of fakeness. I've seen a testimonial actor or 2 (or 50) in my time, and these guys are almost definitely actors.
Here's what I learned about Wealth Magnet System from watching the video:
Imagine you had a magnet that can attract limitless abundance into your life with "no hard work".
There's no such thing as a magic wealth magnet, but we're about to discover something even better
The greedy moguls would rather keep this secret to themselves
Michael says he will teach us a powerful secret call the Abundance Butterfly Effect.
This secret has also given the elite health, happiness, peace of mind and unlimited freedom. They "switched their frequency."
Imagine waking up one day, checking your bank account…
(Hmmm….we'll get back to this a little later.)
Oh boy. Here we go with the luxury vehicles.
The Butterfly Abundance Effect incorporates an ancient "wealth loophole" in the Universe. (a Universal wealth loophole. That's a new one!)
Blah, blah, blah, income streams, Universe, wealth comes to you, blah, blah. (This is me fast forwarding the video. It's 44 minutes and ain't nobody got time for that! I'm trying to get to the part where they actually talk about the system and what it does.)
Oh wait, first, here's Michael's story. Growing up, he didn't know anything about money. His parents told him to put in an honest day's work, and you would be rewarded in life. He put in 50-60 hours of work per week and read every self-help book he could get his hands on.
He was doing well, but when he went to his high school reunion, he saw an old "slacker" friend of his, Joe, who was doing much better. He asked for his secret. Joe gave Michael a secret website and password and told him to soak up all the knowledge.
The recession came and the property value on Micheal's home and rental properties tanked. He was laid off, too. Now they were in a ton of debt and had to file for bankruptcy. He got out Joe's card and went on his site. He learned that the secret to manifestation is to "change your frequency."
Michael used these secrets to make $10,000 over the next 30 days.
I actually believe this. We'll talk more about it later:
There's about another 30 minutes of Michael talking about using the same system that the 1% use and stop dragging yourself to that job you hate. This is a loooonnnnng video. And, as usual with these long videos, it repeats the same things over and over and over again.
I bet you want to watch it all yourself? Have at it! lol
OK, I'm getting to the heart of what the program is about now:
Break away from society's mental programming using Povery Trance Nullifiers
This program will reveal the #1 most important element of wealth creation
Learn the secret of Abundance Syncronicity
The Secret Success Sequence will reveal what the 1% use to attract abundance
Learn about the Abundance Butterfly Effect
Open your mind and be prepared to receive fresh, new passive income streams
They offer one-on-one support, but only to a maximum of 300 people.
Alright, that's all I can handle with this video! Let's move on.
---
How Does Wealth Magnet System Work?
I didn't personally purchase the Wealth Magnet System, and I'll tell you why in a bit, but after doing more research, I can tell you what's in the program.
This program includes:
The Wealth Magnet e-book. This is a 118-page book that goes over the basics of using Law of Attraction to attract wealth.
Hypnosis audios. These include "Instant Habit Transformation", "Mind Over Money", "The Wealth Attraction Hypnosis".
Manifest Your Destiny e-book. This is a 139-page e-book that talks about the Abundance Butterfly Effect.
5 more hypnosis audios.
2 e-books from RealMoneyStreams.com. One is about how to find an online job. The other is a general overview of starting your own online business.
The Abundance Immersion. This includes 12 modules. These include videos and PDFs from such people as Dr. Wayne Dyer, Zig Ziglar, Napoleon Hill, etc.
Basically, it's a wealth mindset package. Let's talk about whether this is real or legit.
---
Is Wealth Magnet System a Scam or Legit?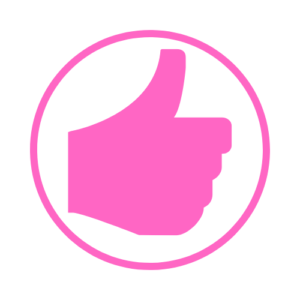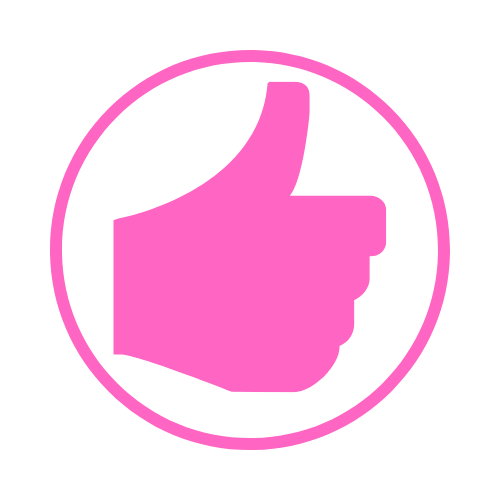 Wealth Magnet System is definitely not a scam. Despite my lack of enthusiasm for the sales video, I find this to be 100% legitimate, and I feel there's actually a lot of great information included in this system. I will give it a thumbs up because I always think it's a great idea to change your mindset. Mindset is key to being successful at anything.
There were three things I didn't like about the sales video:
The use of fake testimonials. Why not use real testimonials? I don't appreciate the tricks.
Saying that there's no work involved and you "don't have to lift a finger." This just isn't true. We are physical beings and therefore, we are required to be physical. It's actually one of the best things about being a human! What's great though is that if you have a clear vision of what you want, you will be led to inspired action. This is work, but it's fun work that feels easy.
Making it sound like you just have to change a few thoughts and then "Poof!" Your bank account is full. It's going to take a little more than that. You have to dig into your subconscious mind and that takes a bit of work.
Overall, I think this could be a great program to at least get your feet wet with manifesting what you want into your reality, especially for just $27. In this case, I really don't think you have much to lose, and I'm going to recommend this program.
The reason I didn't purchase this program myself (yet. I may at some point later) is because there is an event that I did purchase that really digs into your subconscious and shakes it up, and I'm going to talk to you about that next.
---
How to Paradigm Shift (Or, The Art of Goal Achieving)
I have had a good amount of success manifesting what I want into my life. (I actually have another website dedicated to that topic, however, I haven't had much time to work on it, so there's not a lot of content yet.) I've read a ton of books, watched a bunch of videos and have learned from some of the great masters.
One of the best people to learn from, in my opinion, is Bob Proctor. Bob Proctor was poor when he was young, and he found a mentor who gave him a book. He's been studying from that book every single day ever since he received it. (That book, by the way, is called Think and Grow Rich.) Bob Proctor is very, very rich now.
Here's one of my favorite videos of his on YouTube:
I also highly recommend the Audible version of You Were Born Rich. It's a little outdated, but the information you get from this seminar (the audio version of the book is actually an old recorded seminar and not a book at all) is seriously invaluable. That's one I've listened to twice so far.
(By the way, if you're not already on Audible, you can start a free trial and you should be able to download this book for free.)
The subconscious mind is what controls everything. The subconscious mind doesn't know the difference between a thought and reality. It's kind of like a recorder and just plays what's been recorded. So, if you're continuously thinking about your small bank account, the subconscious mind continuously delivers a small bank account.
This is where visualization comes in. If you can play a recording in your head over and over again about having a BIG bank account, your subconscious mind doesn't know that's not reality and soon your mind, in conjunction with Universal Laws, will direct you to the people, places and things that will provide you with a big bank account.
It's simple, but it ain't easy. Your subconscious mind has been programmed a certain way since the time you were a baby. It's going to take a lot of work to break through those controlling thoughts.
That's why I highly recommend Bob Proctor and Sandy Gallagher's event, The Art of Goal Achieving. (It used to be called Paradigm Shift.) If you can see it live, wow! I bet it would be incredible. I saw the live stream version of it, and it was FANTASTIC. (I talk about it in my other post How to Paradigm Shift. Or, How to Create the Life of Your Dreams.)
Your brain will be taken out of your head, shaken up and put back in again. Bob goes into the subconscious mind like no one else and really makes you understand its role and how to shift it.
Bob and Sandy do this event twice a year. Seriously, if you want to learn how to manifest from a master, you will NOT regret it.
---
Do you have any questions or comments about The Wealth Magnet System? Have you learned how to deliberately manifest things in your life? I love a good manifestation story. Leave me comments down below!
---
Pin Me!
---
Summary
Reviewer
Review Date
Reviewed Item
Author Rating