My friend Matthew from Viral Cash App is sending me fun mail again. He's already tried to make me rich by sending me information about Digital Formula and CB Cash Code. So far, things aren't looking good, Matthew! Maybe you can do better with this one?
I don't know. I'm not having a great feeling about this one either. But, I certainly don't want to hate myself, so I better watch the whole darn thing!

Let's take a peek inside of this video and then see if this Easy Retired Millionaire is a scam or not. Will it do everything the sales video claims? Will we make tons of money doing just about no work? We'll find out everything in this Easy Retired Millionaire Review.
But first I'd love to give you the opportunity to skip everything below. Because you know there's going to be some nonsense down there. If you're looking for an actual way to make money online, then let me give you my Free Guide to Making Money Online for Beginners. I used (and still use) a training that has taught me everything about the world of affiliate marketing. Let me walk you through the process in my guide.
Click the Button for My FREE Guide to Making Money Online for Beginners!
Here are the areas we'll explore in this Easy Retired Millionaire review.
What is Easy Retired Millionaire?
How Does Easy Retired Millionaire Work?
Is Easy Retired Millionaire a Scam or Legit?
Learn How to Actually Make Money Online
Let's Recap
---
What is Easy Retired Millionaire?
Product: Easy Retired Millionaire
Cost: $47
Owner(s): Chris something (Fake name!)
[yasr_overall_rating size="medium"]
Don't you want to have allll this money coming to your bank account…in 5 minutes? You'll get $15,000 mailed to your door – non-stop! That's what Easy Retired Millionaire promises in the first 30 seconds of their sales video. Dollar, dollar bills y'all.
And, even better…
Sorry, but if I can't do it in 11 clicks or less, I'm out.
Here are some other very important things I learned from the sales video:
This system creates "magical" accounts (you might even get addicted to them)!
"Chris" is making my account "live" and adding in commissions for me for the rest of the video!! (I'll show you below how much I've made already!)
This system is built to take care of everything. It's 100% automated.
All you have to do is click and sit back.
This is NOT a get-rich-quick product. (hahahahaha)
Chris is the owner of this magical system. Chris who? No idea. He doesn't say! Obviously, this is a fake name. In fact, he suspiciously sounds *just* like the Mike Dee from Rich Janitor. Hmmm….
Chris says there are 2 huge factors that can make or break you today:
The internet
Automation
If you can use these, you can have endless cash coming in! Endless!
Chris has a sob story, but it's very short compared to other sales videos. I am kind of sad about this because I love hearing what these guys come up with. Anyway, he said that he was worse off than the average Joe. He didn't come from money. And he even had to do night shifts! Oh nos! This nearly tore his family apart.
Luckily, he developed this system to just pour money into his accounts. It's so easy! It's just one click to claim your commissions.
Look how many sales I already have!
Chris tells me that I can relax on the beach at the ocean and let his system do ALL the work. I can make $1000 – $2500 every single day on average. And I don't have to know anything about websites, advertising, marketing, sales, or any of that tech jargon. Chris said this stuff makes him want to "puke".
Of course, no sales video would be complete without some fake testimonials. This testimonial guy says he can easily make as much as the Wall Street Bankers. More likely he got hired from Fiverr.com or another freelancer site, and he got paid a few bucks to make this testimonial. Can't blame him. It seems like an OK gig.
As usual, the spots are limited. I have to hurry so I can get my sales. Which are now up to THIS:
But I have to hurry or else my account will be STOLEN from me!
This is absolutely my favorite part of this whole video. Chris tells us that we just have to pay a one-time price and…
And even better…he says that he doesn't even make anything from this. "The server fee covers the bare minimal costs and nothing more. " hahahahahaha This is a NEW one.
Chris has a great reminder for us. "The greedy will always end up falling short." Yes they will, Chris. Yes they will.
In case you didn't notice, Chris didn't actually tell us how this works at all. So let's see if we can dig in a little more and figure it out.
---
How Does Easy Retired Millionaire Work?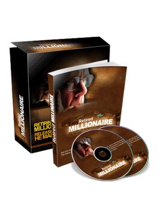 Well, I have no idea. Because they don't ever talk about it in the sales video. That's a huge red flag. They give you all these crazy claims but they never tell you how the program actually works. Usually I'm able to poke around and find someone who's used the system that can explain it a bit, but it looks like everyone is staying far, far away from this one!
What I believe they're trying to do here is get you to buy into the $47 product, then they'll try to hit you with some upsells once you get in for the bigger ticket items. (Even though Chris promised he would "never ask for anything again." That's why that was so darn amusing!)
The other thing that happens is that you get on their email list and now they send you all kinds of fun mail. All my friends whose lists I signed up to previously email me these awesome sales videos. If you don't have as much fun with these types of things like I do, then do yourself a favor and stay off of their list!
---
Is Easy Retired Millionaire a Scam or Legit?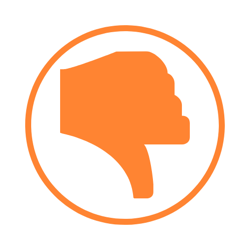 I'm sure you get something for your money, but I can almost guarantee that it's going to be a terrible, low-quality product. In fact, this was already launched once from "Chris's" wife "Karen". It probably didn't do that well so they got "Mike Dee" to play Chris and created a new marketing video.
(I almost can't keep up with all of these fake names!)
So, would I recommend you spend your hard-earned money on this program? Just in case it really is automated and you can make $15,000 per week with just 12 easy clicks?
In case you didn't figure the answer out yet, let me spell it out for you real clear…
HELL! NO!
I hope that answers that question.
---
Learn How to Actually Make Money Online
There really aren't any "secret" ways to make money online. If you see these videos and they say they have "the answer" but "it's secret" and "this page is going to close really soon", know that it's lies. All lies. There are absolutely legitimate ways to make money working from home. But whatever it is will require 3 things:
I'm sorry if that's disappointing to you. I actually get really frustrated at these types of products because they make it seem so easy that all you have to do is click some button 12 times and your bank account fills up automatically. But think about it. Does that really make sense? Or are they just trying to take advantage of you?
Don't get too upset. You CAN make money online. But you have to go about it the right way. If you're really serious about creating an income working from the comfort of your home, then you have to have the right kind of training.
What I do is called affiliate marketing. It's not the only way to make money online, but it's my personal favorite, so it's the one I promote the most. I got this website started with training from a place called Wealthy Affiliate. Not only do they have step-by-step training, but they also have everything you need to run a successful online business.
Let me walk you through the whole process with my Free Guide to Making Money Online for Beginners. I hope this guide will help you understand the affiliate marketing process and why it's actually a great way to make money online.
Click the Button to Get My FREE Guide and Learn Why Affiliate Marketing Could Be the BEST Way to Make Money Online!
---
Let's Recap
Are you going to make $15,000 mailed to you every week for doing 5 minutes of work? Did Chris actually set up an account for me that made $278.34 while I watched the video? Are we going to be an "Easy Retired Millionaire"?
No.
None of that is happening. None of that is real. Chris isn't real. The story isn't real. The testimonials aren't real.
What IS real is making money online. IF you have patience. IF you can put in some time and effort. IF you are willing to get proper training.
Once again, let me show you my guide. It'll explain to you how affiliate marketing works and how to get started. It's actually really easy and fast to get started. I know that sounds like the typical hype, but I'm also going to tell you the truth. It's fast and easy to get started, but the real work comes after!
I consider it to be fun work though! It's work I can do on my deck, at the local coffee shop, or sitting at my kitchen table. I can take my kids to their activities and not worry about a boss scolding me for leaving early. I can take a day off if I'm not feeling well and not feel guilty about it. And I can help people like you get started down the same path!
Click the Button to Get my Free Guide to Making Money Online for Beginners to Get Started Down the Affiliate Marketing Path!
---
What do you think about Easy Retired Millionaire? Leave me comments below!