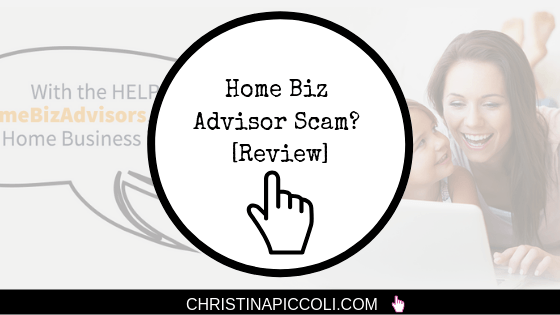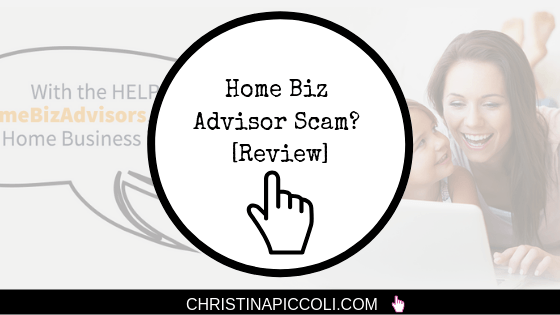 What is the Home Biz Advisors scam? Is it actually a scam, or is it legitimate?
To tell you the truth:
I don't qualify it as a scam. Although some might.
Because they're not collecting any money from you. But what they are collecting is your personal information.
Keep reading my Home Biz Advisors review to see why they do that, and what will happen once you give away your information.
---
---
What is Home Biz Advisors?
The Home Biz system video claims that you can live a better life by becoming financially independent. It says that we have to start thinking like a rich people, and rich people don't make their money through working a 40-hour week.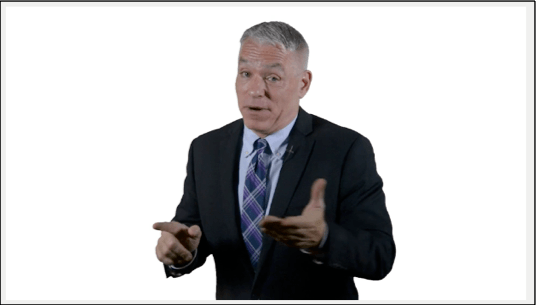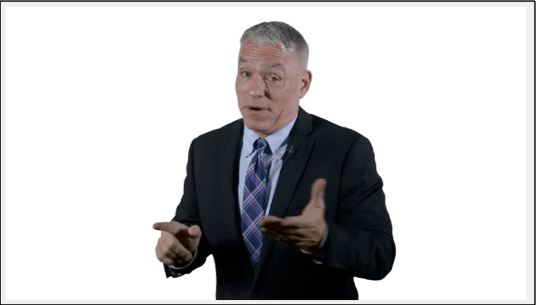 Instead, they use leverage.
They start businesses and leverage other people's time and money.
The video claims we can also start a business without taking out a massive loan or going back to school for a degree. Instead, you can find a home-based business.
The video claims that the two best home-based businesses are network marketing and affiliate marketing.
You don't have to do all the hard work starting a network marketing or affiliate marketing business. And there's built-in support because in both of these instances, network marketing companies and affiliate marketing systems only make money when YOU make money.
The sales page claims that you don't need any special skills or a large sum of money to start a home based business.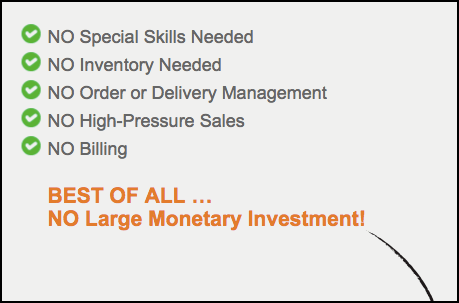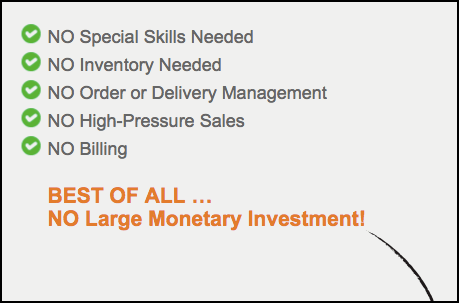 The sales page also says that what they do is match you up with a network marketing company or affiliate marketing company to work with so you can start your home-based business.
All you have to do is fill out your personal info, and they will call you and / or text you a sales presentation to try to match you up with a company.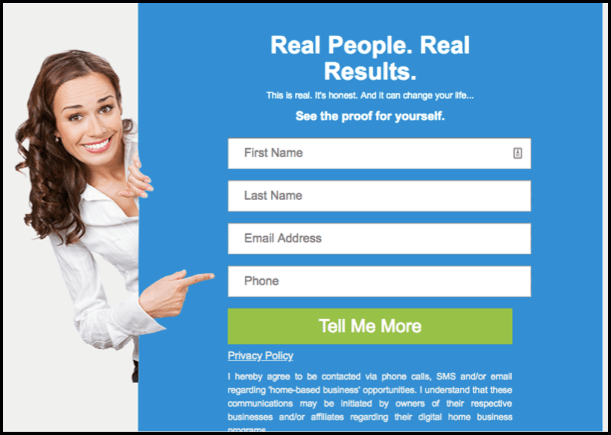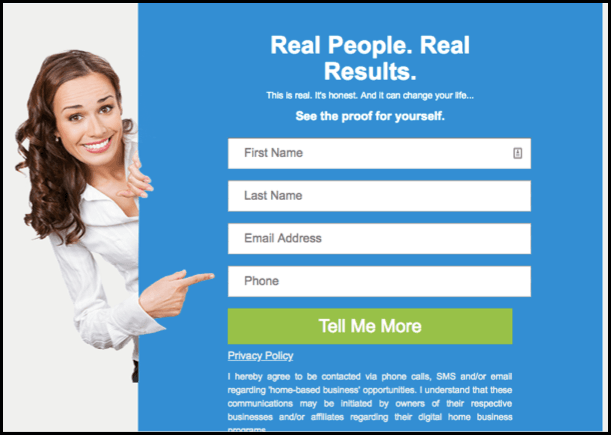 That sounds great and all, but let's see if we can find out a little more and see if Home Biz Advisor is a scam, or legit.
---
How Does Home Biz Advisors Work?
There isn't really anything useful here.
What they do is collect your information and then use it to present you with "opportunities". Take a closer look at the Privacy Policy.


It says they can call you, send you text messages and send you information on businesses. What happens when you fill out your info is that you're taken to this page: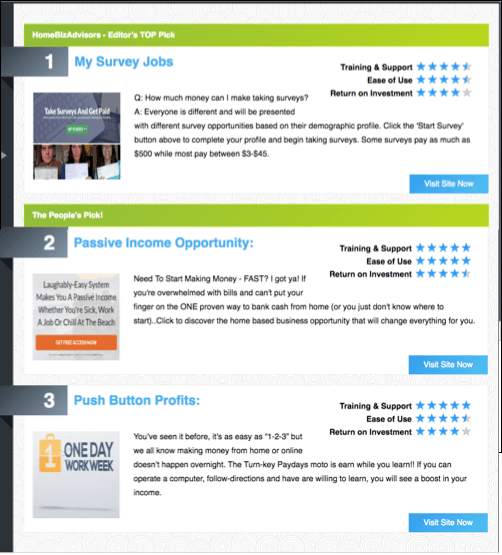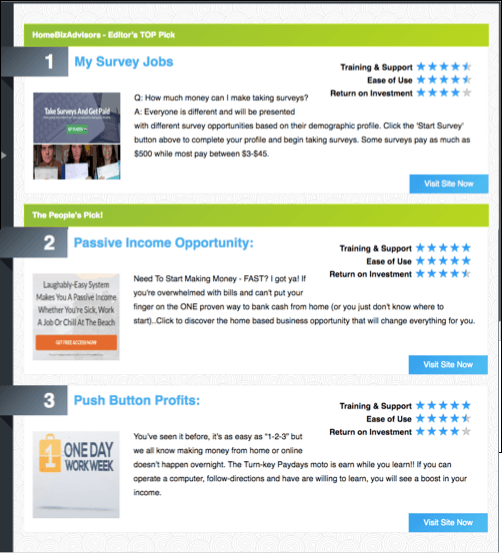 Home Biz Advisors only exists to drive traffic to affiliate marketing opportunities. Why? Because they make money by doing that.
I am an affiliate marketer, and it's a great home-based opportunity (I'll talk to you more about that in a little bit), but these guys aren't offering anything of value. They're just dumping you onto a page with a few offers.
There's no training, no explanation of what you'll be doing…you're just expected to sign up blindly.
And keep this in mind, once they have your contact info, you are going to be contacted a LOT for other opportunities. You will get opportunities out of the ying yang, trust me on this.
I have a whole email dedicated to these "opportunities" and they never stop.
I don't like this type of affiliate marketing, and it makes us all look bad.
---
Is Home Biz Advisors a Scam?
I don't consider Home Biz Advisors to be a typical scam in the fact that they're not going to take your money and run.
But it's a little scammy because they will take your information and send you lots of offers that you probably won't want.
I also don't like it because they're not giving you anything valuable here. They're not teaching you anything or even showing you the difference between affiliate marketing and network marketing and why someone would choose one over the other.
Home Biz Advisors Review – Pros
Affiliate marketing and network marketing are legitimate businesses
Home Biz Advisors Review – Cons
There's no useful information here
You'll be giving up your personal info for no real reason
You'll be bombarded with sales offers
You're nothing but a traffic source and a potential sale for this site
I have done both affiliate marketing and network marketing, and both can be a good source of income if done properly. Let's talk about the differences and why I personally prefer affiliate marketing.
---
Affiliate Marketing Versus Network Marketing
Affiliate Marketing
Affiliate marketing is taking someone else's product and promoting it for a commission. You don't have to worry about customer service or product inventory. You don't have to recruit, and you don't chase sales. You attract people to you through the use of keywords.
For instance, you were interested in learning if Home Biz Advisors was a scam. I know this because I researched the keyword before I wrote this article. There's not really a product here for me to promote, but let's say this was a great product and I wanted to recommend it to you. If you bought from my link, I would get a piece of the sale.
You can do that with anything, too. Amazon has a great affiliate program. They sell EVERYTHING. Which means you can promote just about anything to make money. They handle all the shipping and orders and all the hard stuff.
Network Marketing
I am still a member of a network marketing company. They have their advantages and disadvantages too. I think you can make a lot of money quicker with network marketing, but it's much, much harder to make anything.
In fact, there's a good chance you're going to lose way more money with network marketing.
The issue is (at least with the one I'm in) that in order to get full payments, I have to spend about $100 every month on products.
While I love the products, that's a LOT of products. So you have to get out there and sell, sell, sell right away. And selling it tough because your products are overpriced because they have to pay distributors.
Selling your products isn't even really the way to make money with network marketing. Everyone knows that you make money by recruiting others into the business. You get a piece of their sales, and a piece of the sales of whoever they recruit, and so on.
The issue is… have you ever tried to recruit people to a business?
Has anyone every tried to recruit you? It's super annoying.
Some people are great at it, admittedly. I met with someone who lives near me who's at the tippy-top of the levels. She is GOOD at what she does. She makes 6-figures monthly. And that will likely increase to a high 6-figures and up.
Why I like Affiliate Marketing Better
You can make 6-figures in affiliate marketing too. Per month. Some people make millions a month. But I wouldn't expect that for a long, long time.
With anything you do, affiliate marketing or network marketing, it takes time and practice to do a great enough job to make a full-time income. The real reason people lose out on either one is because they give up too quickly.
In any case, I like affiliate marketing better because I don't have to go out and sell or recruit. It's a much more subtle form of selling. I personally think it's much, much easier.
I go on my computer (I'm sitting at Starbucks right now enjoying a coffee), and I type up articles. This article that I'm writing right now can eventually bring me income once it ranks on Google. And it can bring me income for a long, long time.
Here's a story of that happening.
You see, you can build up your income big because your articles that you wrote years ago continue to bring in income. And you continue to write more articles.
Need to leave for vacation for a couple of weeks? No problem. Your articles aren't going anywhere.
I don't have to call anyone. I don't message people unless they're interested in learning about affiliate marketing. I just write.
With that said, I may use my affiliate marketing skills to get back in the network marketing game. Who knows?
---
How to Learn Affiliate Marketing
If you want to learn affiliate marketing, I recommend the training site that I am a member of. They taught me how to put this site together step by step, and they can teach you too.
I have to warn you though. It takes some time. You've got to put effort into it. But it can pay off handsomely if you can dedicate the time upfront. Here are some affiliate marketing success stories to show you what you can accomplish. This is just a small snippet of the success stories I see in our community.
Here's one that popped recently. Roope works hard. He's a great success, but he puts the time in.
I work on my site every day. But I also love it. I think it's fun. It's not like work at all. I used to work in cubicles. That was work. It was boring. I hated it.
Now I get to make money by typing articles. It's not a bad way to live. Try the training out and see what you think. You can join as a free starter member and see if it's right for you.
---
Conclusion
While I don't consider Home Biz Advisors as a traditional scam, it's also not worthy of your time. They don't provide you with anything useful. They just send you to a page with a couple of shady-looking offers.
Affiliate marketing is a great opportunity to make money online (it's my favorite way), but you have to learn how to do it the right way in order to have any success with it.
You can go straight to the training right now and see what you think. You only need your email to sign up.
I'd love to hear your thoughts on affiliate marketing versus network marketing, or your thoughts on Home Biz Advisors. Leave me comments below.