Let's get this question answered right off the bat for those of you who like your question answered quickly so you can move along with your day. Yes, Optavia is a multi-level marketing (MLM) company. Distributors sell products retail, but they also recruit others onto their team and get paid commissions on multiple levels.
While I've been taking a look at these MLM companies for some time now (you can go here to see the complete list of the ones I've looked at – just scroll down to the MLM section), it's actually funny how I came across Optavia.
There's a good chance you haven't heard of Amberlynn Reid, but she's a pretty popular YouTuber, and I enjoy watching reaction channels of her channel. Why? I don't know. It's just one of those guilty pleasures!
Anyway, she once signed up for Optavia, excited about all the possibilities, and she gave up on it a couple of days later. I'll post a few funny reaction videos about this below if you're interested.
For now, let's dig into Optavia and see if it's a good business opportunity. (With MLMs, the answer is always "No!", but let's check it out anyway.)
---
---
What is Optavia?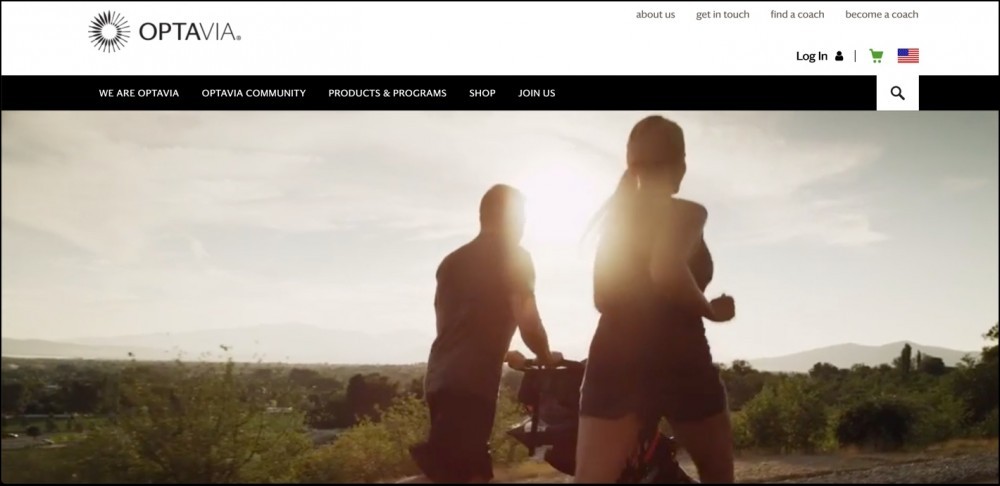 Optavia is a health and weight-loss focused MLM company that replaced Medifast's direct selling arm of the company, Take Shape for Life, in 2017.
There are three programs available through Optavia:
5&1 Plan – You eat five Optavia "fuelings" (their shakes, bars, and other pre-packaged foods)  and 1 "lean & green" meal
4&2&1 Plan – You get 4 fuelings, 2 lean and green meals, and 1 snack
3&3 Plan – You get 3 fuelings and 3 lean and green meals
Here are a few of the 5&1 plan options.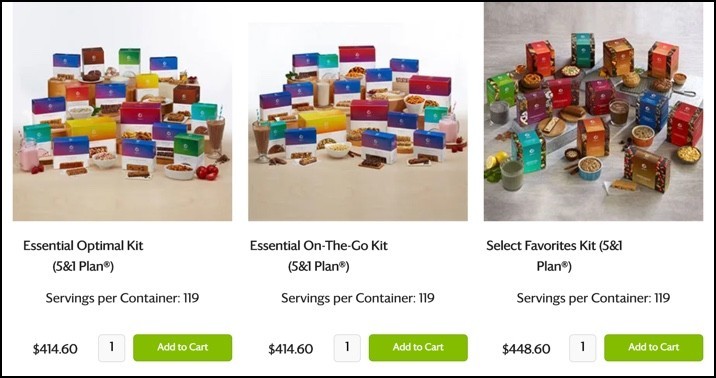 Here are the prices for the programs:
5&1 Plan – As shown above, the prices are $414.60 or $448.60
4&2&1 Plan – $408
3&3 Plan – $333
Each of the plans should last about 30 days.
---
How Much Does it Cost to Join Optavia?
In order to become a coach with Optavia, you will buy a business kit for $199.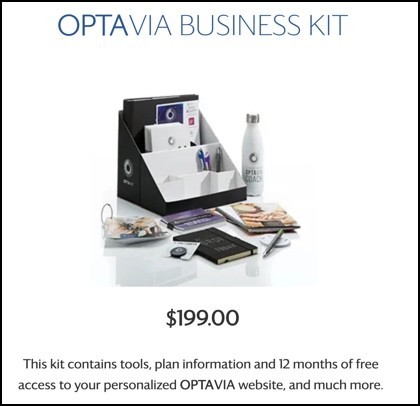 It looks like the kit is mostly business tools, but according to the details on the site, there are fuelings in there too. There isn't any information on how many or which ones you get.
You also get 12 months of access to your personalized Optavia website, which means there will be a yearly fee for that.
Keep in mind the other expenses you may have:
Other business tools like business cards
Travel to have presentations or demonstrations
Products you purchase yourself
All of these are optional, but something to keep in mind.
As you move up the ranks, there will also be PV (personal volume) levels to hit. The goal, of course, is to sell that amount. However, distributors get themselves into trouble sometimes by trying to keep up with the qualifications and buying that amount themselves.
It happens more often than anyone in an MLM would care to admit.
---
Optavia Compensation Plan
I honestly don't understand compensation plans, and I always just assume they're complicated on purpose so that people don't ask too many questions. But, maybe I'm just stupid. In any case, I can tell you that there are 15 ranks in Optavia. They are:
Coach
Senior Coach
Manager
Associate Director
Director
Executive Director
Integrated Executive Director
Regional Director
Integrated Regional Director
National Director
Integrated National Director
Global Director
Integrated Global Director
Presidential Director
Integrated Presidential Director
For a breakdown of each of these ranks and their qualifications, I will send you to Behind MLM, who is an expert at this sort of thing. You can also read the 20-page compensation plan yourself on Optavia's website here. Have fun with that.
I don't think understanding the compensation plan is that important from my point of view because I'm not going to recommend you join the business opportunity anyway. Mostly because of what we're going to go over next. The Optavia income disclosure.
---
Optavia Income Disclosure
If you really want to decide if any MLM is a good business opportunity, all you need to do is take a look at their income disclosure. Here's Optavia's 2018 disclosure.
Here are the most important points:
30.60% of distributors make no money in the business, and they've been working it for 17 months on average
66.06% of distributors make under $30,000 per year (and most of those are vastly under this amount.)
If you add those together, that's 96.66% of distributors that don't make a significant income
It takes an average of almost 5 years to make $30,000 – $50,000 per year
All of these income amounts are before expenses
In other words, you're extremely unlikely to make a decent income with Optavia. Most people lose money in MLMs because they end up buying a lot of products themselves.
---
Optavia Complaints & Positive Reviews
Optavia is not accredited with the BBB, and you can see that their reviews are pretty terrible and they have a lot of complaints.

I found a couple of positive reviews (at the BBB and elsewhere). These reviewers said things like:
I've been placing orders with Optavia for 6 years and they always resolve issues quickly
I've been on the 5 & 1 plan for three weeks and have lost 16 pounds
I lost 185 pounds with Optavia
The program is easy to follow
Totally worth it
It wasn't easy to find positive reviews in the sea of complaints.
Now let's look to see what some of the Optavia complaints are:
Bland products that cause stomach discomfort and then it's hard to cancel the program
I couldn't stomach the food, so I sent some back and it cost me $55 to return the products
I got put on a monthly recurring plan, which I did not authorize
Optavia is very expensive
Most of the issues seem to be with customer service. For instance, let's say you order a package of products, which we see already costs an arm and a leg. You don't like them that much, so you want to ship the remaining back.
A couple of things happen:
You have to pay to ship the products back and I have seen this costing someone as much as a jaw-dropping $75!
It takes several weeks to get a refund
What's interesting is when looking at the Consumer Affairs website, if you go back to 2017, there are plenty of positive reviews when the company was just plain ol' Medifast. Is it the MLM portion that's screwing everything up? (That wouldn't surprise me.)
---
Related Articles:
---
Is Optavia a Scam or a Pyramid Scheme?
I wouldn't consider Optavia a scam, and it's not technically a pyramid scheme. However, there's something with just about all MLMs that make them right on that border of being a pyramid scheme. And Optavia is no exception.
First, MLMs are different from pyramid schemes because they have a product they can sell retail to customers. That's fine. There aren't any issues there.
The problem is that the majority of sales are supposed to come from retail sales. But in order to make a significant income in an MLM, you need to recruit. What's tricky is that Optavia considers its Coaches clients. In other words, they consider distributors as retail customers.
That's basically how almost all MLMs operate. They say they make their sales via retail sales and not recruiting. But they're making those retail sales from the distributors. Let me make this more clear. If you sign up for Optavia, YOU will be the customer.
Here's a snippet from a previous Octavious customer that I found on Reddit who sums everything up nicely in this one paragraph:


Pros
Relatively low startup cost
Cons
The product packages are expensive
You have to pay to ship the products back if you don't like them
"Coaches" aren't really qualified to coach anyone, they're just distributors
Distributors are the customers
Over 96% of Optavia distributors don't make a significant income
Optavia's Unsubstantiated Income Claims
One place I like to look when I'm researching MLMs is the Truth in Advertising website. They say on their site:
"A TINA.org investigation found more than 97 percent of DSA member companies engaged in misleading marketing schemes that peddle false and unsubstantiated earnings claims trying to convince prospective distributors to join their MLM network."
Optavia is one of the companies that was investigated and TINA has a list of Optavia distributors making unsubstantiated income claims.
Unsubstantiated income claims are when you see a post on Facebook, for example, and someone is talking about Optavia and how it's given them "financial freedom". In reality, since 99% of people in MLMs lose money (source), this is likely false and is being said only to try recruit others into the business.
Be careful about getting excited about those income claims – with Optavia and any other MLM that you see out there.
---
Amberlynn Reid's Optavia Experience
Now, just for fun, here's a series of videos from Zachary Michael, who does Amerlynn Reid reaction videos, on Amberlynn Reid's short stint with Optavia.
1. Amberlynn's MLM Scam Diet
(I love how he just tells it like it is. Way to go, Zachary!)
2. Optavia & Rafe
3. Amberlynn's $400 Junk Food Haul
4. RIP Octavia Optivia Optavia
---
Conclusion
Optavia is a standard MLM where just about no one makes a good income. And to even have a chance, you'll have to work at it for at least 5 years. Do you think you'll only need to work a little to get the "financial freedom" you're looking for? No way. You'll have to work your BUTT off, and even then you're likely to fail. It's not you, it's the MLM structure.
This is why I can't recommend any MLM as a good way to earn an income. It's just too darn hard! I always like to recommend affiliate marketing instead because you can still earn money, but you don't need to recruit or buy a starter kit or business kit or any of that nonsense. You can learn more about affiliate marketing with my free guide.
---
Other related content:
---