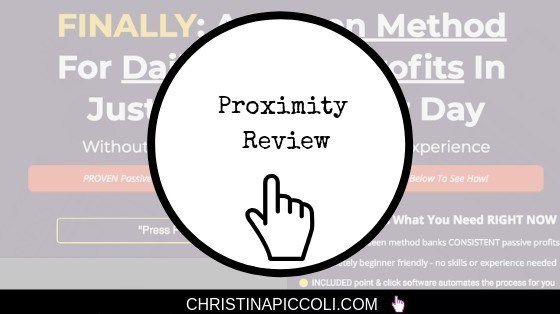 Thank you for reading this Proximity review!
You know, I review so many of these different products.
It's almost overwhelming how many there are out there. And usually, one is worse than the next.
But every once in a while:
I stumble upon something that I like.
I think you're going to be surprised with this one.
What is Proximity? How does it work?
Is it a scam?
No.
This one is actually good.
Let me show you everything in this Proximity review.
---
Here are the areas we'll explore in this Proximity review.
What is Proximity?
How Does Proximity Work?
Is Proximity a Scam or Legit?
Here's a Powerful Idea for You
---
What is Proximity?
Product: Proximity
Cost: $12.95
Owner(s): Anthony Mancuso & Paul Nicholls
The Proximity sales video starts off talking about quality traffic. Will this traffic be a better source than we saw in the Traffic Xtractor review? Let's find out.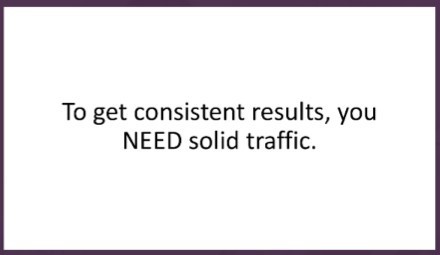 Anthony says that a lot of experts say that you need to pay for traffic, but they have a better solution where you can get 100% free high-quality traffic.
He says that he and his business partner, Paul, are obsessed with traffic and they've tried it all. He says they recently gave up on free traffic because it either took too long or didn't convert.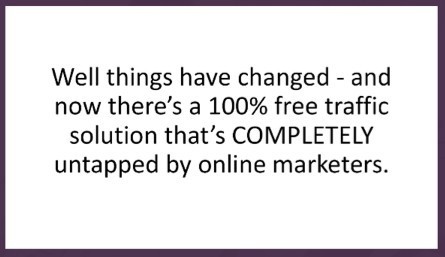 Anthony says this method has made them over $43,000 over the past two years of completely passive income.
These campaigns are "set and forget" once you have them up and running.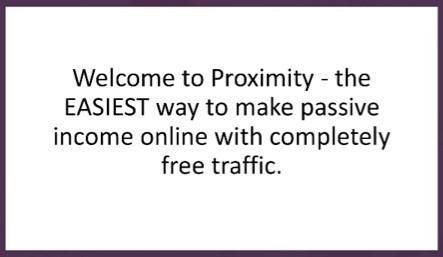 They've created a custom software that automates 95% of the work.
Anthony claims that you get everything you need to start making $174 or more per day in passive income.
They claim that this traffic source is easy, fast and free.

Unfortunately, they don't really say much about how they get this traffic.
But I've decided to purchase Proximity to get a closer look.
---
How Does Proximity Work?
After going through 7 pages of upgrades and downgrades, I was finally able to get to Proximity.
Here's what you'll have to go through if you decide to get this one.
Upgrade 1 = "Done for you": $37, then a downgrade to $17
Upgrade 2 = "Unlock 3x Higher Profits": $47, then a downgrade to $27
Upgrade 3 = "Reseller Rights": $97, then a downgrade to $47
Upgrade 4 "Become a Super Affiliate": $397
This seems excessive, but you can skip past them all if you're not into it like me. Your choice, of course. Maybe you like those upgrades. I ain't judgin'! 🙂
Here are the modules inside the members' area: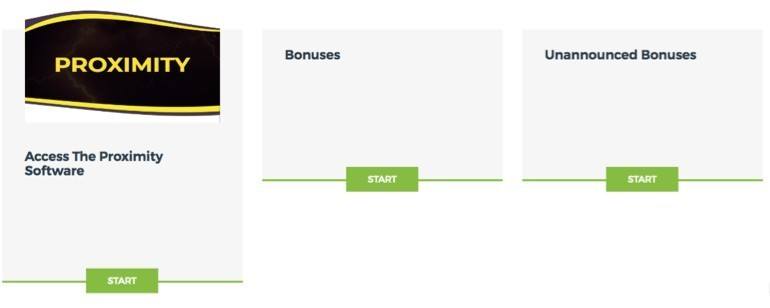 The modules take you through how to find these local keywords that have tons of search traffic and not much competition. Then they show you how to choose a domain name, getting a WordPress site up and running, content planning, how to order your content and all things related to your website.
After that is training on optimization. Then, you go through the different ways to monetize your site. This includes pay per call networks, adsense and affiliate offers.
Finally, they have some case studies to show you that this works as they say it does.
---
Is Proximity a Scam or Legit?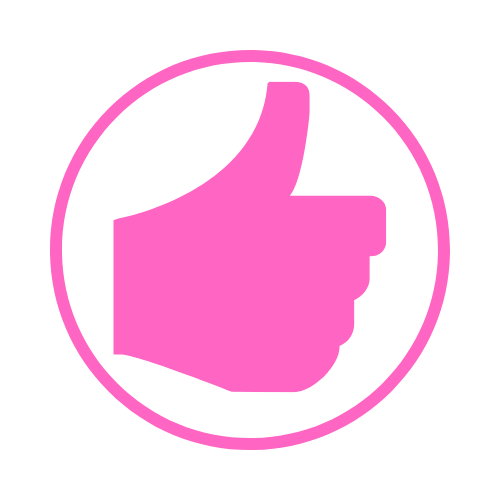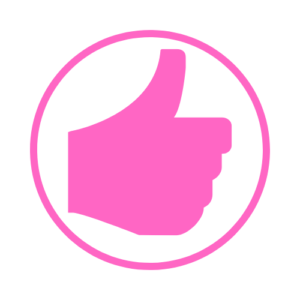 I definitely don't think Proximity is a scam. But, as with most of these types of programs, I also don't think it'll be as easy or fast as they say.
Why?
First, you'll have to build out a WordPress website. This is going to take some time and practice to get it just right.
(By the way, you'll have some costs here. A domain name is about $14 a year and hosting runs about $10 a month, depending on who you use. Anthony also suggests hiring a writer, but you don't have to.)
Secondly, I assume that you'll need to get ranked in Google in order to grab that free traffic. Google automatically stops new sites from ranking in most cases. (See this article about something called the Google Sandbox.)
With that said, I LOVE this idea, and in fact, I'm going to put it to use and I'll update my review as I get results (or not).
I always love finding another stream of income to add, and I think this could be a good one.
Proximity Review – Pros
Step by step training videos walking you through the exact process
Pretty easy to implement
Uses keywords that have high search volume and not a lot of traffic (should be easy to rank.)
This actually could be a form of passive income once it's set up
Inexpensive price, especially for what you get with this
30 day money back guarantee if it doesn't work for you
Proximity Review – Cons
Not likely to make money very fast
Need to be able to set up a website and configure it correctly (they do have training on this and it shouldn't be too difficult)
The training videos go pretty fast
Too many upsells at the beginning
What I'm going to do is go through all the training and create a site that uses this idea. I will report back and update this review when it's complete.
Click here to give Proximity a try yourself.
---
Here's a Powerful Idea for You
I am a member of Wealthy Affiliate, which means I already have many of the tools in place to get this started quickly.
As a premium member of Wealthy Affiliate, hosting is included. I can have up to 25 hosted sites on my own domains and 25 on their SiteRubix domains. I also have a powerful keyword tool right inside of the platform. (This is important for finding those special keywords.)
So, imagine this for yourself.
Imagine Proximity really does work as it says. (I believe it will work, and I'll update you when I have results.)
You could utilize all the hosting you get inside Wealthy Affiliate and create a TON of these websites, all potentially bringing in passive income every month.
If you get outside hosting, that's fine, but the costs are going to add up.
Why not leverage the power of a site that gives you tons of free hosting so you can create an online marketing empire?
That's how I see it anyway.
In fact, I have an even better idea for you. You can join Wealthy Affiliate as a Free Starter Member, and they'll give you 2 free sites to use.
Then, you can try out Proximity while using your free sites at Wealthy Affiliate. (And you get some free searches with Jaaxy, too!)
You can do this:
Sound good?

---
Do you have any questions or comments about Proximity? I can't give away all their secrets, obviously, but I do think this is a great idea and I'm excited to give it a try. What about you? Have you tried this out? Have you had any success with it? Leave me comments below.
---