I found this product through one of those super scammy emails. I'll show you in a little bit. When you put your email in for any of these products, you end up getting a lot of junk. Just a warning! Anyway, I think this one will be fun. We're going to find out…what is Club Shanghai? (It's not really a club in Shanghai, China. lol) Can you make over $100,000 in 13 clicks like the creator of this product did? Or is Club Shanghai a scam that will take your money and leave you with nothing? We'll find out in a sec!
Or, skip right over all of that and download my Free e-book, 4 Steps to Affiliate Success instead. Really learn how to make money online – without all the hyped up nonsense.
---
Here are the areas we'll explore in this Club Shanghai review.
What is Club Shanghai?
How Does Club Shanghai Work?
Is Club Shanghai a Scam or Legit?
Lay Your Foundation First
---
What is Club Shanghai?
Product: Club Shanghai
Cost: $7
Owner(s): Steve and Warren ?
First let me show you the ridiculous spam email I got for this product. It's one of those trick ones that tell you have a bunch of money. There's no way to opt out of these. Do people still fall for these tricks? I guess they must since people still send these out.
I wonder what the opt-in rate is on these? I would assume that they would mostly end up in people's junk email boxes.
Anyway, I clicked on it for research, so they at least got 1. 🙂
Here's what I saw when I clicked on it. A very specific $128,538.50 in 13 clicks, huh? OK then. Let's dive into the video and see what this is about.
Here's what I learned from watching the video:
This is the only realistic profit goldmine in 2019
You will be handed the keys to this club
To make money online you need a game-changer, something that's in a class all it's own
You are skeptical because you've been lied to over and over again
Nobody is doing this yet
Make up to $18k per day with 12 clicks
WeChat is a huge profit-maker in China, and Club Shanghai takes advantage of similar technology.
This is our chance to take a slice of that pie with the World's Only Multi-Platform Messenger Profit Club! (Whew, that's a lot of words there. Also, I'm pretty sure "Worlds" needs and apostrophe. I hate to be the grammar police and all…)
Apparently Steve and Warren are the creators of this product. Steve and Warren who? No idea! I suppose we could meet them once inside "the club".
Of course, they are only allowing a few people to join now. (Riiigggghhhhttt. Oldest trick in the book!)
The narrator spoke super fast and the video was really short. And I LOVED that! I didn't waste 40 minutes of my time hearing the same 4 things over and over again.
The bad part is, we have NO IDEA what this is really all about from the sales video. We know it has something to do with chat. Let's see if we can dig a little deeper and figure it out.
---
How Does Club Shanghai Work?
From the video, we don't really know. One of my biggest beefs (or soys if you're vegetarian) with these sales videos is that you don't know what you're getting with your money. They want you to just give up your hard-earned dollars and trust that it will work out. (It usually doesn't.)
Thankfully, I know what this is so I can tell you about it before you buy. This is the same product with a slightly different story line as one I've already reviewed. You can check out The China Secret review here.
I bought the product then and got an inside look. I won't review it all again, but the main product is training on how to set up automatic chat boxes. As I mentioned in The China Secret review, there was a lot of effort put into the training, and it's actually pretty good.
The second part of the training is how to use the auto chat boxes in Facebook messenger. This allows you to set up a sales message that you can kind of "set them and forget."
---
Is Club Shanghai a Scam or Legit?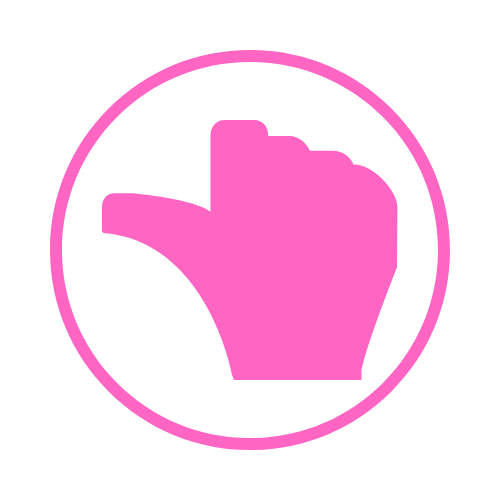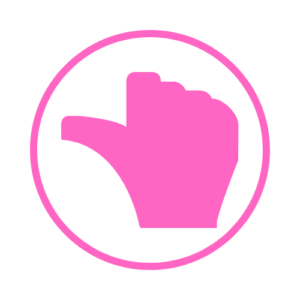 I'm going to give this the same rating as I gave The China Secret since it's the same product. I give it my middle thumb. (I almost said I give it my middle finger. That would mean something completely different, wouldn't it? lol)
What I do like:
The training is pretty in-depth and there is value there
$7 is a super low price, so you're not losing much even if you don't make money with this product
This is a technology that will be more widely used soon. It's probably not a bad idea to learn how to use it.
What I don't like:
You're going to be hit with a bunch of upsells when you buy this product. It's annoying.
The training is good and it's step-by-step, but it actually looked pretty complicated to me to set everything up.
You can set up a nice chat box in Facebook, but you'll need to figure out how to get people to it. (Getting traffic is always the trickiest part that a lot of these products don't help much with.)
You'll need to have a Facebook business page
Implying that it's easy to make $18k per day (with only 12 clicks!) using this.
I'm going to add the link here because, again, if you're in the internet marketing game and looking for ways to improve and stay ahead of the competition, this is probably a good thing to know how to do.
Also, you can't really beat $7. You'll definitely at least learn something worthy of $7.
Click Here to Try Out Club Shanghai.
---
Lay Your Foundation First
There's one piece of the puzzle missing with a lot of these products that I already mentioned. Traffic. How do you get people to your offer? And what kind of people?
This is the reason why I don't promote a lot of these one-and-done products too heavily. They just don't *quite* have all the information. I like to think of them as supplemental.
If you learn how to put a website together, learn how to get traffic, learn how to use keywords for search engine optimization, learn how to make sales…THEN you could get a product like Club Shanghai and use it as another money-making strategy.
I think it's important to build your foundation first.
If you're really serious about making money online, then I wouldn't start with Club Shanghai. Start at the beginning. I created an e-book to help you out with this. I'll show you the 4 steps to making money with affiliate marketing.
You can download it for free. It's short so you'll be able to get through it quickly. I'll show you why affiliate marketing is my favorite way to make money online. Check it out and see for yourself.
Click the Button to Download Your Free Guide – 4 Steps to Affiliate Success and Find Out a REAL Way of Making Money Online That Actually Works!
---
Do you have any questions or comments about Club Shanghai? What do you think of auto chat boxes? Have you run across any? Do you think they'll be a good marketing tool? Leave me comments down below!
---
Don't Have Time to Read Now? Pin Me for Later!
---