It was so hard for me to take the $22,750 thing seriously it literally made me lol when I read that. ALL of my friends have been sending me information on Fast Cash App. It must be THAT good, right? We're going to see….what is Fast Cash App? Can we really make $22,750 in our first week (no, seriously, lol!), or is Fast Cash App a scam? We are going to dive head-first right into this one. I can't wait, it should be loads of fun!
Or, skip all that nonsense below and head right to my #1 recommendation!
---
Here are the areas we'll explore in this Fast Cash App review.
What is Fast Cash App?
How Does Fast Cash App Work?
Is Fast Cash App a Scam or Legit?
Actually Make Money Online (But It's Not Unique)
---
What is Fast Cash App?
Product: Fast Cash App
Cost: $37
Owner(s): Robert Fisher (We've seen Robert Fisher before.)
When I first clicked on the link in the email(s) I received, this is what I saw:
This sales page has ALL of my favorite ridiculous things that I love so much:
Huge income claim
Start TODAY
And my favorite, start in 25 minutes and 14 clicks
This is going to be fun. Let's get into the video and see what it's all about!
Here's what I learned from watching the video:
This is a PRIVATE video message. (hahaha, suuuurrrreee it is.)
Do not share this video with anyone. (rolling my eyeballs over here.)
Guaranteed to be the most important video you see this year.
This is highly confidential and insanely profitable
He's going to show us a system that people are using to make money online, up to $2,475 a day (and they have NO experience). They're using the Fast Cash App to make SERIOUS money, safely and legally online.
This has nothing to do with surveys, blogging or the other usual schemes. It's not a weird loophole. (Thank goodness. I am really sick of loopholes!) It's not gambling.
Just follow the simple step by step instructions to start making money online today! You can start in under 25 minutes and 14 clicks. (I want to count the clicks to see if it's really 14.) You're uniquely qualified to hear this information.
It doesn't matter whether you're 18, 45, or 80 years old. It doesn't matter if you've never made money online before. You can make money with Fast Cash App. (That's what makes this unique? That's not unique. Every video says this!)
Fast Cash App is a controversial new system, the likes of which you've never seen before. "Robert" has mastered the art of online money making, and he's giving you the chance to copy his work.
It feels like I've been watching this video for hooouuurrrrs, and yet it's only been 5 minutes. UGH. I'm going to fast-forward some to see if I can get to anything good.
Nope! Nothing else good! He just says the same things over and over. Hey, if you want to watch it yourself, have at it! It'll be 16 minutes of your life you can never get back, but that's your choice. 🙂
https://www.youtube.com/watch?time_continue=341&v=_-OtVf40KNI
---
How Does Fast Cash App Work?
Your guess is as good as mine! The video says absolutely NOTHING about how this actually works. It just says the same few things again and again:
Make money online – up to $2,000 a day
Follow the step-by-step directions
This is private and just for you
Make lots of money and get started today
There is 0 information about what you're actually getting for your money. My guess is that this is a re-work of Smart Cash App since "Robert Fisher" is the creator of both and they both have practically the same sales video. That doesn't help us though because we didn't know what the heck that program was either.
---
Is Fast Cash App a Scam or Legit?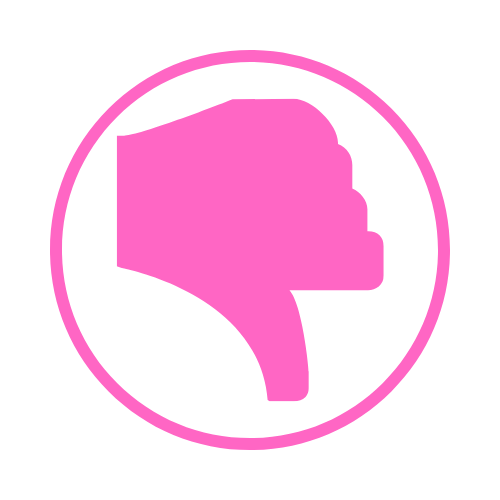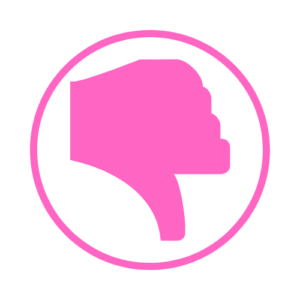 I don't know! lol I didn't buy the program, so I can't say for sure if it's a scam or legit. I can say with confidence that I would NOT recommend this product. Mostly because you don't know what you're getting for your $37.
Also, because of those other red flags:
Saying you can make $22k a week
Implying that you can start making money today
Implying that it will be easy to make money
Saying this product is unique when clearly it's not
Saying this is a PRIVATE video just for you (HA! ridiculous…)
I'm happy to see there weren't any videos of fake testimonial people. (That also makes me sad at the same time because I get used to seeing them, and now I kind of miss them.)
Since we're not going to recommend this product, let me give you an alternative that I DO recommend.
---
Actually Make Money Online (But It's Not Unique)
Sorry, my way to make money online isn't unique and only just for you. Not that you're not special, it's just that there's no such thing. The way that I like to make money online, and the way that I most recommend doing it is through affiliate marketing. It's one of the 4 main ways that people make money online through blogging.
There's a good chance that Fast Cash App also uses affiliate marketing, but again, we have no idea because they don't talk about it.
I like to describe affiliate marketing as a way of connecting a person who's looking for something with the thing they're looking for. Instead of taking you through all the steps here, I'm going to point you to my Free Guide to Making Money Online for Beginners.
In the guide, I take you through affiliate marketing, why it freaking rocks, and how to get started.
The problem with these types of products with these "secret" systems is that they get you all excited about the possibilities of making money online, but then they don't deliver enough value to help you to actually make money online. (And certainly not $22,000 in your first week! That's just crazy!) They give you some steps, but then leave you with lots of question marks.
This generally leads to overwhelment, confusion and eventual giving up. That's terrible! I don't like to see people give up on their dreams.
If you really want to make money online, like really, really, I want to make sure you have the right information, the right tools and the right training. Anyone can make a great living online if you get started in the right way. Again, click the button to get access to my guide and let's get you going in the right direction!
---
Do you have any questions or comments about Fast Cash App? Have you used this product? What did you think of it? Leave me comments down below!
---
Pin Me!
---