My friends at Wealth Academy are really on a roll! Yesterday, they sent me an email with a great new product called Mass Income Machines. (It actually turned out to be OK.) Today they sent me the same darn email. But this time it was linked to a product called Smart Cash App.
I mean, come on Wealth Academy. Don't get lazy on me. At least use some different emails!
I clicked on the link and I found us some good hype!

We're about to learn how to exploit an error up in here! I'm sure it's going to be a super simple, automated loophole that will allow you to make money in your sleep with the click of 13 buttons in 4.5 minutes all while petting cats and having thousands of dollars rain on your head.
(Hey, maybe I should be a writer of these sales videos. Hmmm…this could be a career change for me.)
Anyway, let's find out.. what is Smart Cash App? Can you really make $1,595 per day using this system? Is Smart Cash App a scam? All will be revealed in this Smart Cash App review!
But first!
If you'd like to skip the book I'm about to write down below and just get straight to work learning how to set up a website and make money from it – the right way – then I'm just going to go ahead and give you access to my Free Guide to Making Money Online for Beginners.
This guide will show you the process of making money online and the platform I used to learn how to set up this website (and still use today to keep things fresh and new). Just clicky-clicky the button below and all my "secrets" will be revealed. (That was a trick. There are no secrets. Don't let these sales videos convince you there are!)
Click the Button to Get Access to My Free Guide to Making Money Online for Beginners and Learn How to Do This Thing the RIGHT Way!
---
Here are the areas we'll explore in this Smart Cash App review.
What is Smart Cash App?
How Does Smart Cash AppWork?
Is Smart Cash App a Scam or Legit?
Build A Website That Makes Residual Income
Wealthy Affiliate Versus Smart Cash App
---
What is Smart Cash App?
Product: Smart Cash App
Cost: $37
Owner(s): Robert Fisher (that's a terrible choice for a fake name)
[yasr_overall_rating size="medium"]
As always, I watched the video so you don't have to! (Although… 1. I could only stand 5 minutes. 2. I added the video below so you can watch it at your leisure. You're welcome! 🙂 )
After watching the video, here's what I learned:
You are the perfect candidate for Smart Cash App
This is *highly* confidential and *insanely* profitable
You just need a computer or basic smartphone
Make serious money safely and legally online
Follow the simple step-by-step instructions to start making money online today
It has nothing to do with:
Surveys
Blogging (aww, blogging is so fun.)
Or the other usual schemes
Loopholes (thank goodness. I'm so over loopholes!)
Gambling
In the video, Robert said "in the next 3 minutes and 35 seconds", he'll tell us everything we need to know about this system. And…here's exactly what I learned in 3 minutes and 35 seconds. (Yup, I actually timed it!)
You can succeed even if you failed before
You can start in under 30 minutes and 17 clicks (lolololol I love the 17 clicks thing! Cracks me up every time!)
You are uniquely qualified to hear this information
This is for your eyes only
This is an exclusive invitation
Don't miss the surprise at the end
(Robert mentioned that he would tell us everything in 3 minutes and 35 seconds again – after 1 minute had already passed. Tsk, tsk, Robert. This isn't good!)
This is 100% legally and easily make money
Just copy a simple step-by-step system and make money starting today
Smart Cash App is unique because it doesn't matter how old you are
This is a controversial new system – you've never heard it
Copy his online money-making system
You can spend time at the Four Seasons, take first-class flights, it's up to you
So, in 3 minutes and 35 minutes we learned absolutely nothing. These videos are awesome because they just say the same things over and over and over again. It takes 15 minutes to say the same 4 things. Want to torture yourself? You can watch this video. Good luck, and let me know how it goes!
https://www.youtube.com/watch?v=n0wyD4MZB-c
I really could only last a little over 5 minutes. I fast-forwarded to the end though. I wanted to see what that surprise was that Robet mentioned.
Surprise! There was no surprise. What a let down. UGH.
As with all of these types of videos, they don't actually tell you what's going on or the process that you'll take to actually make money. So, let's see if we can find out ourselves.
---
How Does Smart Cash App Work?
Well, to be honest, I have no idea. I didn't find anyone who has used this program yet. Want to know why? It hasn't even officially launched at the time of this writing! I was taking a look at the affiliate side of things to see how they ask affiliate marketers to promote this and to see the upsells, and here's what I saw.
I was tempted to buy this to check it out of pure curiosity, but honestly, I'm not going to waste my time or money. I don't think you should either. Do you know why? It sounds exactly like every other product on my Not Recommended list. In fact, it sounds almost identical to the Viral Cash App sales video. It's even possible that it's a rehashed version of that product. I can't say for sure, but it wouldn't surprise me.
---
Is Smart Cash App a Scam or Legit?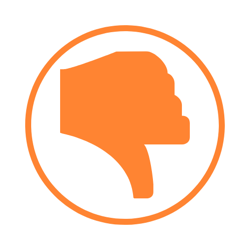 I can't honestly say for sure whether Smart Cash App is a scam or legit, but I'm sure you do get something for your money. Is it going to be high quality? I doubt it. Would I recommend it? I feel comfortable in saying no!
While the product might not be a scam, the sales video used those scammy tactics to try to draw people in. "Different from anything you've ever seen." "Don't tell anyone. This is a secret system." "Make money in 17 clicks and in less than 30 minutes a day."
No. No. No. No. nononononononono!
That is all just talk. None of those things mean anything. And you saw those up sells in the picture above? What these people do is draw you in with their cheaper products and then really get you by telling you that you "need" those additional things in order to really make money.
That's how they make their money. They don't make it using their super-secret system. They make it by tricking you into giving them more and more of your money.
Do you really want to learn how to make money online? Then, let's talk about the right way to do it.
---
Get Trained in Affiliate Marketing – the RIGHT Way
What I do is called affiliate marketing. Affiliate marketing is awesome because I get to write these fun posts on my own website and I get to help you figure out which money-making programs are good, and which ones are crappy. If you decide that you like one that I recommend and purchase from me, I get a small commission.
I help promote products that I actually like and think are useful, which helps the companies of those products. I help you by telling you things I think could be good or bad to try. And for helping connect you to a company's products, I earn money. It's truly a win-win-win and it's great.
If this is something that you feel that you would enjoy doing, I highly recommend you get training. GOOD training. Not these "make $1000 in your sleep with our super simple system" kind of training. Forget those. They don't work. Those are a waste of time and money.
The training platform I used to get this site started is the same one that I still currently use today. It's called Wealthy Affiliate. Yes, I promote Wealthy Affiliate (because I believe in it and it's helped me and I've seen it help countless others), but the beauty of affiliate marketing is that you can have a website and promote anything you want!
I have more information about how this all works in my Free Guide to Making Money Online for Beginners. Check it out and see if affiliate marketing is right for YOU.
Click the Button to Get Access to My Free Guide to Making Money Online and Get Started Making Money Online the Right Way!
---
Wealthy Affiliate Versus Smart Cash App
This chart is slightly unfair to Smart Cash App since I don't know exactly everything it entails. However, I have a pretty good idea this is exactly what it should look like based on past programs just like this one that I've reviewed. If I have updated information once this thing officially launches, I'll adjust. In any case, no matter what the product is actually like, Wealthy Affiliate will still blow it out of the water with what they offer.
---
Questions or comments about Smart Cash App? Do you plan to be daring and get Smart Cash App anyway? If you do, I'd love to hear what it's like for you and if it actually works and does what the sales video says it does. Leave me comments below!