It's another day, so of course we have another product to review. I can't wait to show you the ridiculous email I got for this one! I'll show you below. In the meantime, we're going to open up this one and take a look inside. What is Traffic Multiplier? Is this really "a $227 a day pure profit system that no one wants you to know about", or is Traffic Multiplier a scam? Let's take a look in this review!
Or, just skip right over all that mumbo-jumbo and head right to my #1 Recommendation.
---
Here are the areas we'll explore in this Traffic Multiplier review.
What is Traffic Multiplier?
How Does Traffic Multiplier Work?
Is Traffic Multiplier a Scam or Legit?
Build A Website That Makes Residual Income
Wealthy Affiliate Versus Traffic Multiplier
---
What is Traffic Multiplier?
Product: Traffic Multiplier
Cost: $22.95
Owner(s): Glynn Kosky (Woo hoo! A real person!)
As promised, I first wanted to show you the email I received for this product. This actually showed up as junk mail. And it is! Look at this. This is SO bad!
I mean, have you ever seen anything so spammy? Just because of that, we're already off to a bad start. I mean, who would click on this email in the first place? (Besides me. lol But I have an excuse. This is research, people!)
After clicking on the email. We get to the sales page. Pretty hype-y! We have a fake countdown timer, big sales claims, free tools. And of course, this is a secret that "NO ONE Wants You to Know About."
OK, let's dive into that video. Here's what I learned from watching:
It's nice to make $1,000 sales in a day, but not if it costs you $1,200 to make. (Can't argue with that!)
What if your overhead cost were slashed to $0?
Imagine having access to all the tools you need to profit online without having to pay for them.
After extensive research, they found free software that did the same job, or better!
Here's what they found:
A free page builder with ALL the features of software charging $100 per month
Multiple push-notification software with free account allowances
A quality email autoresponder that lets you send unlimited emails without paying any costs per subscriber
Do the free tools perform as well as the ones that you pay for?
Another campaign using these free tools brought in over $400 in sales.
They combined these free software with their unique twist on traffic and list building to develop an all-in-one profit system. Overnight, you'll be building two lists at the same time.
Here's How:
Inside the member's area get exclusive access to the free tools
They'll walk us through the simple steps to use these free tools
They'll show you how to scale life-changing income, but only once you're already making money
This is a proven online income system.
Alright, I think we've gotten all we can out of the sales video. My time is precious, and I'm sure yours is too! We don't need to hear the same things over and over again!
---
How Does Traffic Multiplier Work?
From my research, Traffic Multiplier looks to be mostly a set of step-by-step training videos that show you how to set up a WordPress site, how to create landing pages and how to build 2 different lists (an email list and a push notification list.)
Here are some step-by-step training video topics:
Overview about this method
How to set up your site
How to create your page
How to create additional pages
How to set up browser notifications
How to set up email capture
How to set up Facebook Pixel
How to send emails
How to send further notifications
There is a free resource guide so that you can complete the tasks in the training video using the free resources as were mentioned in the sales video.
This purpose of this product, it seems, is to teach you how to create sales pages and how to capture leads through email and push notifications.
---
Is Traffic Multiplier a Scam or Legit?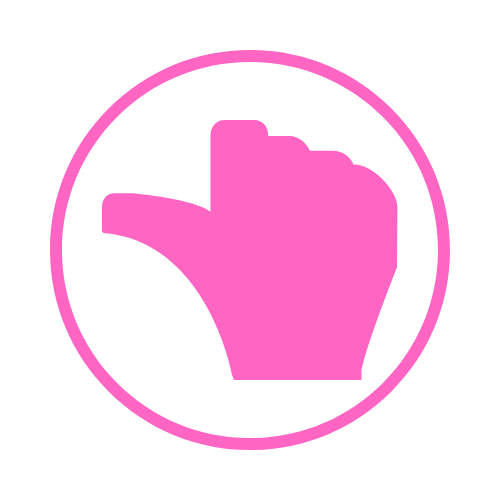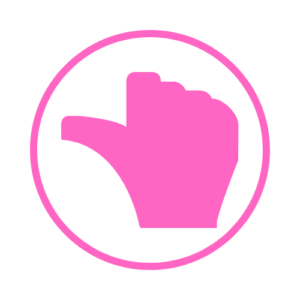 OK, first of all, I thought about buying this product to test it out because it is a pretty low price right now at $22.95. (If you want an even lower price, then keep reading. There's a little secret you should know.) But I decided against it for now. This isn't something that I'm really interested in using currently. I already have a nice set of paid-for tools and resources that I really like.
With that said, I wouldn't feel comfortable calling it a scam since I didn't test it out myself. And, after doing more research, I definitely wouldn't call this a scam anyway. (That email that was sent to me was sure scammy though! I can't hold that against the makers of this product since they likely don't endorse that type of thing.)
It looks like you do get some free resources to use and you get a nice set of step-by-step training videos. I actually think this is a decent product for someone who's new to the affiliate marketing arena, and you could certainly learn some things here.
There are a couple of downsides to this product (in my opinion), which is why I'm giving it my middle thumb instead of a full thumbs up.
I'm not a fan of:
The sales video mentions a lot of free tools and bringing your overhead cost to $0, however that's not totally true. What they don't tell you is that you need to have a WordPress site with a domain name and hosting. That's not too pricey, but it's not $0.
You are likely going to be trained on how to market make money online programs. While that's all fine and good, if you want to promote something else that you're passionate about, you're not going to know how to do that. Some training can likely be applied to a different niche, but make money online is a whole world unto itself and much of the training will likely not apply.
This whole product is supposed to be about multiplying traffic. On the one hand, they teach you how to grow an email list and a push notification list. This is growing your traffic, that's true. On the other hand, how do you get people to your pages in the first place to get them on your lists?
Traffic is one of the trickiest parts of making money online. You have to get your name / website out there so people know you exist. If no one knows you exist, you can't make sales. A lot of these products really don't give you great suggestions for traffic.
But, if you like the make money online niche, and you're kind of new so you don't yet have any tools or resources, this could be a decent product to get started or at least learn some things. For that reason, I'm going to leave the link here.
Click Here to Try out Traffic Multiplier. (Psst. If you Try to Leave the Page, You Can Get This at a Discounted Price of $17.95.)
If you'd like to REALLY learn how to build a website on a topic of YOUR choosing and learn how to get traffic to it, then let's discuss.
---
Learn How to Build a Website, Get Traffic & Make Sales
While some of these products that I review can be OK ways to get started making money online, I always talk about my #1 recommendation because it's just better. Yes, yes, I do promote it, so in that way I'm biased. But I can choose to promote anything I want. I choose to promote Wealthy Affiliate because I am a member, and I know that the training there WORKS.
(Want proof? Here are 11 incredible affiliate marketing success stories that I pulled together from Wealthy Affiliate.)
There are several things I prefer about Wealthy Affiliate versus these one-and-done products:
Step-by-step training on how to create a website from start to finish
Choose ANY niche that YOU like (and learn how to pick profitable ones)
All the tools you need to get started including hosting and an easy-to-use and powerful keyword research tool
24/7 technical support
A community of thousands of like-minded people to support you along the way
Top affiliates who give you training and ideas of how to make more money
Weekly live trainings (you'll always be up-to-date on what's happening in the world of affiliate marketing)
What I like about Wealthy Affiliate the most is that you learn how to create your own website that you have full control over. You can pick any topic that you like. You can promote it the way you like (with training on how to do that). The biggest plus is the community.
You will never stop learning how to be better and make more money because there are so many different ideas and trainings from some top affiliates on the site. It's incredible how much knowledge we have access to.
You can try it out as a Free Starter Member (no credit card needed) and see for yourself.
---
Wealthy Affiliate Versus Traffic Multiplier
You can see in the comparison chart that Wealthy Affiliate has absolutely everything you need to create a successful money-making affiliate marketing website. While these other products can help you get started, Wealthy Affiliate will help you get started AND keep you going so that you can create a site that produces income for you for years to come.
---
Do you have any questions or comments about Traffic Multiplier? Have you used this product? How is it working out for you? Leave me comments down below!
---
Pin Me!
---