Yesterday we reviewed a product that my friend Michael from Rich Janitor sent me. That was called Millionaire's Brain Academy. If you saw that post, you saw the ridiculous email he sent to me. Well, today is no different! We have another ridiculous email from Michael for a product called Your New at Home Career. Look at this nonsense!
Just 30 minutes of setup and you can start making $6,833! You can get as much as $40,262 paychecks FREE. (What does that mean? How do you get paychecks free? This makes no sense!)
Of course, I'm always curious about these things, so I had to click on it. Here's what I saw.
What is this with the "1 position remaining in my area" thing? That's not true. That is just a little trick these guys like to use. They try to make you think you're going to miss out on something. Scarcity sells.
And then there's these ridiculous testimonials.
There is NO way these are real numbers. You just can't make this kind of money this fast. I haven't even started the video and I'm already disgusted! I can't WAIT to see what the video's like. So what is Your New at Home Career? Is there any possible chance that it's good? Is Your New at Home Career a scam? We're going to find out in this review!
But first!
Here's your opportunity to skip the long, long message below and save yourself some time. If you want a real work-at-home career, then let me help you out. I work from home doing what's called affiliate marketing. Affiliate marketing is great because you get to create a website about something you're passionate about and then you promote products that you feel can help others.
You're not going to make $12,572 in 4 weeks, so you'll need to be realistic. It takes time to get a website up and running and bringing people to it. But those numbers are very possible once you're well-established. Let me show you how it all works in my Free Guide to Making Money Online for Beginners. I'll take you through the whole process so you can see if this is something that will work for you.
Click the Button to Get Access to My Free Guide to Making Money Online for Beginners.
---
Here are the areas we'll explore in this Your New At Home Career review.
What is Your New At Home Career?
How Does Your New At Home Career Work?
Is Your New At Home Career a Scam or Legit?
Here's Another Way to Make Money from Home – Legitimately
Wealthy Affiliate Versus Your New At Home Career
---
What is Your New At Home Career?
Product: Your New At Home Career
Cost: $47
Owner(s): Greg Thomas (fake name)
[yasr_overall_rating size="medium"]
If you've seen any of my reviews in the Not Recommended section of my site, you'll see that this one is exactly like all the rest. They can't even come up with a different script! At least be a little more creative you guys. I'll just run you through some things the sales video said in case you haven't heard all this before.
Greg (our fake creator) says that you are one of the lucky few to have the chance to watch this video before it's taken down. This is extremely shocking and highly lucrative. (Buzz words, buzz words everywhere!)
This is something new you have never seen before. (Every single video says this.) You can quickly supplement your income and make an extra $10,000 – $30,000 a month. Earning that is not only possible, but it's also simple – in just 30 minutes per day! (OMG, the 30 minutes a day thing again.)
It's easy to do – if you know how! Greg's going to take a few select people and show them a simple technique to make thousands a month. You can earn a significant profit every day just putting in a few minutes of time.
This is nothing to do with:
Online Surveys
App testing
Bitcoin investing
Actually working (oops, did I write that out loud?)
It's waaayyyy easier than any of those.
You can make easy money online. (Greg says easy about a gazillion times.) These are cutting-edge ways to make money online and…
Make this within one week of starting! And don't worry, it's easy!!
There are no special skills required.
You probably have heard all this before and maybe even tried some of these products but haven't gotten the results you expected. Of course, this is completely different. (hahahahahahahahaha. How many times have we heard this?)
I think I've heard enough, how about you? Once again, we learned absolutely nothing about this opportunity. Let's try to dig in a little more.
---
How Does Your New At Home Career Work?
Well, it's hard to say because they never explain it in the video. But after digging in a little more, this product seems to be about dropshipping. For $47 you'll get an e-book about dropshipping on Shopify. Dropshipping is a type of e-commerce where you sell physical products without owning them.
Dropshipping is a legitimate way to make money online, but…
Let's talk about the downsides in the next section.
---
Is Your New At Home Career a Scam or Legit?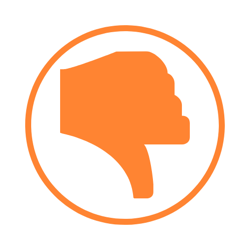 It's not a scam because you will get a course about dropshipping for your money. But it's scammy because the sales video uses shady tactics to draw you into the program. There are so many red flags throughout the video. Here are just a few:
Easy to do
Spend just 30 minutes a day
Make $10,000 – $30,000 a month quickly
Video will be taken down soon
You're one of the lucky ones to get this information
Only 1 spot left in my area
It takes just a few simple clicks
None of this is true. How can a product be considered any good when the sales video is built on lies? While dropshipping can be a way to make money online, it's not easy at all to get started. It's going to take you much more than 30 minutes a day. You have to get your Shopify store set up and then what? Who's going to buy your things when they don't know you exist?
You have to get traffic to your products. Building up traffic takes time, and sometimes money if you use Facebook or Google ads. Do me a favor and save your money on this one. Go to YouTube and do a search on dropshipping. See if it's something that is even interesting to you.
---
Here's Another Way to Make Money from Home – Legitimately
First of all, you're never going to make thousands of dollars a month just by working 30 minutes a day. These videos really frustrate me because you can make money working from home. And you can make good money working from home. But not in 90 minutes a day and not right away.
Anything you do that's worth it takes time and effort. Period. Every lose weight? Does that happen overnight? Hell no. It takes time and effort. Is it worth it? Hell yea! Working from home for yourself is the same thing. If you can accept that, you can do really well.
What I do working from home is called affiliate marketing. I prefer it over dropshipping because I don't need to deal with customer service or products or any of that. I write content that people are searching for online and help them answer questions or solve problems. (For instance, you were probably looking for a review or more information about this product. I can figure that out by learning what keywords people are searching for in Google.)
So I've answered your question about Your New At Home Career. But you still have a problem. You want to work from home and make money. Now, I'm going to tell you about where I got started in this business – Wealthy Affiliate. If you decide you like Wealthy Affiliate and want to join, I'll get a small commission. That's it!
You can do this with anything though. If you like coffee, you could have a whole website dedicated to coffee and coffee products. You could create reviews about different coffee pots. You can do this with cameras, watches, ski equipment. Anything that interests you!
I like promoting Wealthy Affiliate because they are an excellent training platform and I enjoy being a member there. They have helped thousands and thousands of people learn how to create profitable websites. Head over to my Wealthy Affiliate review and see everything they have to offer.
Click the Button to Go to My #1 Training Recommendation Review – Wealthy Affiliate.
---
Wealthy Affiliate Versus Your New At Home Career
You can see that there's no comparison. Wealthy Affiliate has absolutely everything you need to get started online. Just set you expectations and be prepared to put in the effort, and you can be wildly successful! Look at all of these Wealthy Affiliate success stories! (These are just some of many.)
---
Do you have any questions or comments about Your New At Home Career? Leave me a note below!