My buddy Michael from Rich Janitor sent me a book of an email talking about all sorts of things. He wants me to check out this program that will send me a $2,000 check overnight! (Meanwhile, this is a product about changing your mindset, so this doesn't even really make sense.) Wow, isn't he nice? This is what we're dealing with.
Isn't this hilarious? "He literally promises that this could potentially make you wealthy." I wonder if they realize that means nothing. And how about that date? They forgot to update it! Slackers!
But OK, let's try to keep an open mind. Just because Michael's email is full of hype, it doesn't mean the program is bad! Let's see if we can figure out…what is Millionaire's Brain Academy? Will it literally potentially make you wealthy, or is it a scam? We'll find out in this Millionaire's Brain Academy review.
But first!
Here's your opportunity to skip all the stuff down below and just get straight to a legitimate way to make money online. What I do is called affiliate marketing. This is an affiliate marketing website. Affiliate marketing is a fantastic way to make a great living online – IF you do it the right way. Let me show you how I got started in this business and how you can too! Just click the button below to get my Free Guide to Making Money Online for Beginners and I'll take you through the whole process.
Click Here to Access My Free Guide to Making Money Online for Beginners!
---
Here are the areas we'll explore in this Millionaire's Brain Academy review.
What is Millionaire's Brain Academy?
How Does Millionaire's Brain Academy Work?
Is Millionaire's Brain Academy a Scam or Legit?
Take Action to Build a Sustainable Online Business
Let's Review
---
What is Millionaire's Brain Academy?
Product: Millionaire's Brain Academy
Cost: $47
Owner(s): Winter Vee
[yasr_overall_rating size="medium"]
This video starts off much better than any of the other videos I've seen so far. There's a nice positive message in there about finding your true greatness. Saying to yourself "It's no over until I win!" Could it be?? Is this actually going to be a good product? I'm a sucker for a positive message!
Winter, the creator of this product starts the video by saying he can give you the brain of a millionaire in the next 7 days. You can get a millionaire brain and be propelled effortlessly to true wealth just by watching a few movie previews.
Ain't that the truth!
Deep thoughts from the video: You ask yourself "Is this it? Is this what the rest of my life is going to look like?" Yup! Unless something big changes.
Winter has very good news for us. The answer to all of this is under our noses. You'll know in 5 minutes how to turn your life around with this "secret" and easily create incredible and dependable wealth. Fast, too!
Hey look! A real person! This is Winter Vee.
Winter is a consultant for Fortune 500 companies. He helps them reach their growth potential.
Then Winter tells us we need to hear a story. (I have to say, this video is actually compelling and interesting! A good video for once. Woo hoo!) The video shows a news story of a car that crashed into a building. It was revealed that that was Winter's car. He was drunk and crashed his car. He said he lifted his hands off of the steering wheel because he was ready to die?
Why? In 2012 life beat him down. His Mom ended up with a debilitating disease and ended up passing away. His girlfriend was abusive. He was also trapped in debt.
He took a low-paying IT job to try to help with his debt. He lost that job on his birthday – 2 days before Christmas. He turned to the bottle to cope and became a raging alcoholic. That's why he was ready to die in the car that night. Death couldn't be worse than what he was already dealing with.
August 2014 was different. He stopped drinking. He lives in a fancy house and drives fancy cars now. He has an online business that's made over $1.2 million!
What's his secret?
He was in jail for several days after the car accident. It was just Winter and his thoughts. He noticed how negative they were. His own mind became the enemy. He needed to get out of the mental prison he created for himself.
He bought many self-development products, but none of them worked. He realized the problem was deeper than his thoughts. One day, he came across this quote:
What if his brain was behind all of this? He spent over 100 hours researching the brain. If you see a map of neural connections in your brain, you will see a map of your life. Your brain is a road map that decides what direction your life will take.
Rich people's brains are conditioned one way, and most other people's brains are conditioned another way. Rich people are wired for success. Those brain pathways aren't open to us.
Good news! Scientists have discovered a way to reshape your brain. He spent another 75 hours researching brain plasticity. If he could reshape his brain, he could reshape his life. He came across a study where people were able to create radical changes in their brains.
They were using a strategy to get this breakthrough. Winter wondered if he could use this for wealth. His thoughts started shifting and he realized exactly what he needed to do. He launched his first product and he made $22,489 the first week. By the end of the year, he netted over $1.2 million.
The method he used was great, but it took a lot of time and effort. He wanted to make it more efficient. He decided to combine the power of a movie preview with this brain reshaping method.
He tried this new method on his sister, Cara, who was unemployed for 2 years. She watched the movie previews every day for a month, and landed a new job by day 12. Then he wanted to see if his friend, CJ, who already had money would benefit. In the first 3 months after using it, his profits went from $120k per month to $350k per month. (Woah, that's a lot of moola!)
He can get someone started with this system and see their income rise from 20% – 50% in their first month of using it. Winter can confidently say he can hard wire our brain for wealth.
OK, phew! That was a lot of brain stuff. Let's see if we can dig in a little more to this program.
---
How Does Millionaire's Brain Academy Work?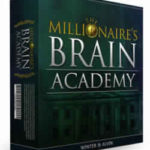 For your $47, you'll get an e-book. A 115-page e-book and some work sheets. That's it. (I'm not against e-books. They can be great, but I would expect more here based on the video and the price.) I'm not even totally sure how this relates to the sales video because Winter says that he made short movie clips to watch.
Except there are some upsells and one of them includes audio and video, so perhaps that's where the movies come in? That upsell is $197. Pretty pricey, if you ask me. Why not just put all the products together and charge one fair price?)
That's all I have to say about this because there's nothing more to it.
---
Is Millionaire's Brain Academy a Scam or Legit?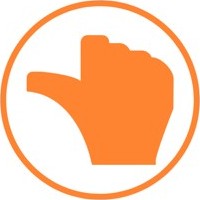 I was really intrigued with the video because I am interested in the brain and our thoughts and how those two things direct our life. I absolutely believe in changing your thoughts to thoughts of things you want instead of things you don't want. So I was disappointed to learn that this is just an e-book with rehashed info that we've all heard before.
I'm not saying Millionaire's Brain Academy is a scam because you do get that book with your purchase. And any book that helps you change your thoughts into more positive ones is good. So I'm going to give it my middle thumb. It's an OK product and it could help you in a positve way.
However, there are lots and lots and lots of great self-development books and videos out there. Some for much lower prices, or even free!
Here are some ideas:
There are lots and lots of ways to begin to understand how your thoughts become things and how you can envision the reality that you WANT and then bring it into existence.
---
Take Action to Build a Sustainable Online Business
One of the things I envisioned for myself last year was working for myself from home. I actually wrote it all down exactly the way I saw myself living out my life. I remembered writing that my perfect day would include being able to exercise more and whenever I wanted, working while sitting on my deck in the sunshine, and having more time to be there for my kids when they needed me.
Guess what? I'm living that exact vision right now.
The one part that people sometimes miss in the Law of Attraction is the action part. So for me, what's helped me get here is using affiliate marketing to create my own online business. I took action!
To me, this is something that I absolutely love doing. Ideally, you want to take action on the things you're passionate about because things will flow much, much easier and you'll enjoy the process a lot more. What's great about affiliate marketing is that you can create a website and build a business around ANY passion that you have.
This makes it fun, exciting and rewarding!
I wouldn't have been able to create this dream life without the proper training. In fact, I struggled for years trying to figure out exactly how to make this all work. Then I found Wealthy Affiliate. Wealthy Affiliate taught me everything about creating a website. They take you step-by-step through the entire process.
If this is something that sounds interesting to you, then take action right now and try out Wealthy Affiliate. It's completely free to get started so you can test things out and see if you like it. (They don't even take your credit card, so you won't be left with any surprise bills.)
Click the Button to Take Action on Your New Dream Life and Check Out Wealthy Affiliate Now!
---
Let's Review
Can you change your thoughts to change your reality? I believe absolutely yes. Do you need Millionaire's Brain Academy to do it? No, I don't think so. If you think it'll help you though, then I ain't judgin'. Go for it. However, I think there are so many incredible books and videos out there already that it doesn't totally make sense. Here are a few books that completely shifted my thoughts:
Think and Grow Rich
Write It Down, Make It Happen
The Secret
The Law of Attraction
If you truly want to change your life, think about what you want, and then take action on it. Starting now! If you think affiliate marketing could be something that you could use to change your life, then take action by signing up for a free Wealthy Affiliate Starter Account. And then use the training there to learn, expand, grow and realize your dreams.
---
Do you have any questions or comments about Millionaire's Brain Academy? Please leave them down below!