Doesn't Your Easy Business sound great? Who doesn't want to have an easy business? But is it really going to be as easy as they say? Can you really make $500 + a day, or is Your Easy Business a scam that's really just designed to take your money?
I've seen this type of "make money fast" product out there so many times now, and I'm just going to tell you right off the bat that they don't work.
You can tell from the name that this isn't going to be a good product? Why? They're trying to sell you on the fact that you can make easy money. It just doesn't work that way. If it did, I assure you, everyone would have their own easy business. I know I would!
Want to learn how to make money online in a legit way? Get my free guide, 4 Steps to Affiliate Success.
---
Here are the areas we'll explore in this Your Easy Business review.
What is Your Easy Business?
How Does Your Easy Business Work?
Is Your Easy Business a Scam or Legit?
Affiliate Marketing IS Legit
---
What is Your Easy Business?
Product: Your Easy Business
Cost: $37
Owner(s): Paula Shaffer (Likely a fake name)
Besides the name being a big ol' red flag, the sales page is as well.
There are no "weird tricks" that can help you make an easy $500 per day! This is marketing that's trying to get you excited about the possibilities of making easy money so you open up your wallet.
Paula Shaffer is our spokesperson / product creator. (But who is that? We don't know!) In the video she claims that she's creating our own website that will start to make us money right away. And it only takes a few clicks! Wow, aren't we lucky??
Paula says these websites personally make her over $1000 per day, and that this is the easiest way to make money online.
Paula says the website she set up for us is making us money right now, and she'll show us live proof of the system in action.
Here's a testimonial that I'm sure was made up. However, the important part is what I highlighted in red.
These videos make it sound like it's really hard to create a website. It's not. I used to code websites by hand in HTML waaaay back in the day. (Yes, I'm that old. lol) It's nothing like that now.
You can have a website up and running in a matter of seconds. It just takes a couple pushes of a button. What happens AFTER that is where it's not as easy, but we'll get back to that later.
As is typical with these types of videos, Paula says she only has a few spots left and that she'll be closing down this website at midnight tonight. The thing is "tonight" never comes.
These videos are never actually taken down. They just want to create a sense of urgency. It makes you feel like you don't want to miss out on the opportunity, so you're more likely to purchase.
These are just tricks! Don't fall for them.
Yes it is, Paula. Yes it is.
Paula said she's copying the same exact websites that make her money, and she's giving them to us. She says the hardest thing we have to do is check our accounts to see if we're making money. She does all the technical stuff.
Paula checks the account she set up for us.
We've already made $145! Now, who gets that money, me or you? lol
The truth is, neither of us will get it because it's just another trick.
Paula says that she has to charge $37 to make sure we're not a bot, or a spammer. That's a new one! She says if we don't make 25x our partnership fee, we can have our money back.
As usual, the video doesn't say what we'll really be doing to make this money, but I think I've got it figured out.
---
How Does Your Easy Business Work?
I've seen this type of thing several times. Here are some other reviews that are JUST like this one:
I could go on and on! They're all the same!
What these sites do is give you a web page that's full of different ads and products. You'll have an affiliate link attached to those ads and products. When someone clicks on a product and purchases, you would receive a commission.
I know it sounds good, buuuuttttt…
---
Is Your Easy Business a Scam or Legit?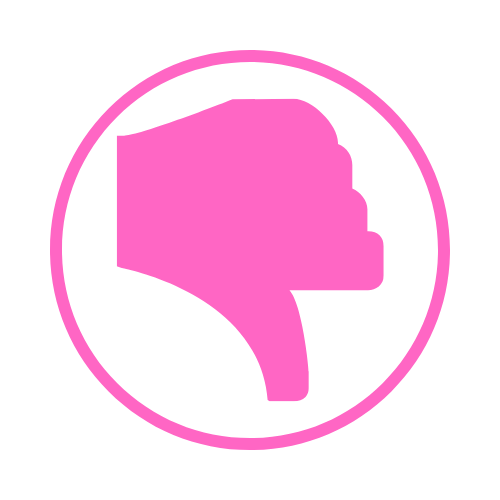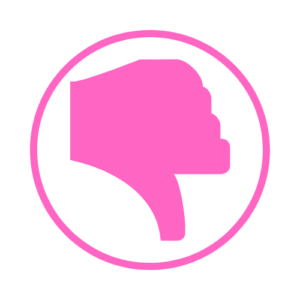 While it's not exactly a scam, Your Easy Business, like all the other products I mentioned above, is not going to make you money. Sure, you can have a website put together for you, easy peasy no problem, but then what?
How do you get people to that website?
Traffic is the most important part of making money online. Without traffic (people coming to your site), you can't make sales. How will you get people to this site? Do you think it's easy?
Remember above when I said making a website is easy, it's what comes after that's harder? This is what I'm talking about. It takes time and work to get traffic to your site. And they're DEFINITELY not going to come to some shady site that has junky ads all over it.
Your Easy Business Pros
The only pro I can think of is that you can get your money back.
Your Easy Business Cons
Paula is a made up person. Why hide yourself if your product is good?
There's no proof that the testimonials are real.
Saying it's easy to make $500 a day with this system.
Saying that there's a "Weird trick" to making money.
Pretending to set up an account and showing us that it's already made money.
Saying this program will be taken down soon.
Using a "done for you" site. These sites are not good.
I want to tell you a little more about the downsides of these "done for you" sites.
There are a few problems with these:
Google won't rank them because they are copycat sites and they don't have any unique content.
If Google won't rank them, you can't get free traffic from them.
If you try to post your site on social media, no one will pay attention to it because it looks spammy.
If you can't get social media traffic, you won't be able to get free traffic at all.
Without traffic, you can't make sales.
What if the person behind this product pulls this site down? Your site is gone too! Poof!
The biggest problem with these "done for you" sites is that you're relying on someone else to help make you money. In order to really set yourself up for success, you want to learn how to be independent.
Relying on someone else is a problem because if anything happens to the main site, your site is TOAST. You want to be set up with your own site that no one can take down.
As mentioned earlier, it's really not that hard to set one up. It just takes a few seconds, really. (Technology is amazing with this these days!)
---
Affiliate Marketing IS Legit
What these kinds of sites use is affiliate marketing, and affiliate marketing is absolutely a legit way to make money online. It's what I do, and I love it.
However, the way that Paula is suggesting you do it is not going to make you any money. The only person who will make money with this is Paula.
The websites that she builds for you do not look good, do not help anyone and will never be ranked in Google or any of the other search engines.
Paula makes money by selling you this crap product. Don't fall for it.
If you want to make money online with affiliate marketing (which I highly recommend that you do!), then you'll have to get it in your mind that you will have to have patience, persistence and you will have to work your butt off!
Nothing that's worth it is free and easy and that's why these programs like Your Easy Business will never work.
Affiliate marketing is awesome though for so many reasons. You can make a KILLING in it if you do it right. Let me get you started down the right path with my free guide, 4 Steps to Affiliate Success.
Learn How to Make Money Online with Affiliate Marketing the RIGHT Way!
---
Do you have any questions or comments about Your Easy Business? Do you think these "done for you" types of websites are easy? Do you think they can actually work? Have you ever had a "done for you" site that has worked? Leave me comments down below. I'd love to hear your thoughts!
---
Pin Me!
---