My best bud Matthew from Viral Cash App keeps finding me some great new products to look at. He really wants me to be rich! I think he's soooo nice to think of me like that. He's sent me about 20 emails about 30 Day Success Club. He must really want me to see this one!
When I clicked the link in the email, I saw this. Not too bad. Not a lot of hype here. Just some money raining down.

I'll explore the video and see what I can find out. We'll learn…what is 30 Day Success Club? Is it going to be a powerful new software? A money-making loophole?! Will it actually work?!? Or is 30 Day Success Club a scam?
But first!
I love giving you the option of skipping everything down below because the majority of time, things don't really work out. And I'm going to write a book to tell you all about it. If you love reading books like this, then keep on going. I ain't stopping you! If you want to save some time and just learn the right way to make money online, then check out my Free Guide to Making Money Online for Beginners.
In my guide, I'll take you through my favorite way to make money online – affiliate marketing! I'll show you how the process all works and how you can have your very own website up and running in just seconds. Yes, I swear! That's not even hype. You'll see for yourself. Just click the button below.
Click the Button to Get My Free Guide to Making Money Online and Learn How Affiliate Marketing Works!
---
Here are the areas we'll explore in this 30 Day Success Club review.
What is 30 Day Success Club?
How Does 30 Day Success Club Work?
Is 30 Day Success Club a Scam or Legit?
Build A Website That Makes Residual Income
Wealthy Affiliate Versus 30 Day Success Club
---
What is 30 Day Success Club?
Product: 30 Day Success Club
Cost: $37 (for "hosting" your website)
Owner(s): Debbie Jovan (fake name)
[yasr_overall_rating size="medium"]
So, I was a little hopeful because there wasn't a lot of hype on the sales page, but as soon as I hit the play button on the sales video, the nonsense started right away. Do you have $4,000,000 in your bank account? Do you have cars like these?
Anytime I see these fancy cars, my scammy senses go up. These videos love to draw people in with the fancy cars and houses.
Here's what I learned from this "Free, short video", as they say. It BETTER be free. Someone should pay US to watch these damn things.
(By the way, this video is 44 minutes. 44 minutes. I don't know about you, but I'm not going to waste 44 of my precious minutes on this. So I'll give you the most important parts and I'll link the video below for you to watch if you love torturing yourself.)
Here's all the super important things. You know, the things that are said in EVERY. SINGLE. VIDEO.
Discover a little known secret that people are using to generate millions of dollars every year
It's so simple it will blow your mind
Only 1% of the population knows about this
You'll get this exact system absolutely free.
This is not a get-rich-quick scheme.
No "real" sales video would be complete without some fake testimonials. Testimonial guy 1 said he made his first money online after trying out the course. Testimonial guy 2…hey, he's back! We've seen this guy already in our AZ Formula review and our AZ Sniper review. Where in the world will this guy show up next?
Testimonial Guy 3 says that everything's he's come across online have been scams. Until 30 Day Success Club came along, that is! (hahahaha) He already received his first paycheck and he thinks he'll be able to quit his day job soon!
After the testimonials, we get a nice sob story from someone named Debbie Jovan. Military came knocking at the door. They told her that her husband had been gravely wounded while in combat. She was completely broke and "in the utter depths of despair". Thankfully, she found 30 Day Success Club! She turned herself into an internet millionaire in just 90 days. Woooowwww, right? I'm SURE this is a true story!
Debbie's going to give us her methods for free. But only until October 27! (Ooops, looks like we missed the deadline, Debbie! It's already November 5th.) A TV show wants to re brand this method and sell it for at least $1997 a person.
Debbie goes on to tell us that she was starting to feel normal again when she got a depressing phone call. Her husband had an outstanding loan. Debbie owed $85,201.52 due to her husband's poor entrepreneurship skills. And then she found out her husband put the house up for collateral. (I mean, seriously?! No husband is going to do this without talking to his wife first. Come on with this story!)
Anyway, she told the debt collector she would take care of the loan in the next few weeks. She was flipping through the paper and saw an ad giving away free samples for detergent. And then another ad for a sample for frozen dinners. She needed this now since every penny counted. She saved 40% on her grocery bill! She became the free sample queen.
Then she had an idea! Why not find free sample coupons online?? And then she also found a work-from-home job for a Customer Service rep for a free sample website. Wow, what luck! But all the positions were taken. Boo!
Debbie goes on to talk about the free sample and coupon industries and how they're really huge. She wanted to start her own free sample site but she doesn't know any techie stuff. Thank goodness for her techie brother, Steve! He got her website up and running and it was earning her $10,000 profit within 3 months!
OK, we got the full story and background of this product. Let's see if we can find out a little more about what it does. By the way, here's the full video if you want to watch it. Remember, it's 44 minutes. Don't say I didn't warn you.
---
How Does 30 Day Success Club Work?
The sales video included a demo of the product, which is nice to see. A lot of these videos just hype up the product and you never know what it's about until you buy it. So, I'll give them 1 point for that.
With the software, you put in a domain name and your ClickBank account and then the system builds a website for you. Here's what it looks like:
Each of these offers is connected to your ClickBank affiliate link, so if someone clicks on an offer and purchases, you'll receive a commission. It seems amazing and easy right? Well, let's talk about it.
---
Is 30 Day Success Club a Scam or Legit?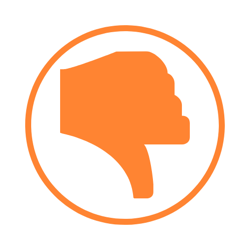 30 Day Success Club is not a scam. You get something for your money. They will really build a website for you. I give them credit for showing how the system works, but now I understand why they usually hide it. This whole thing is a bad, bad idea. This is very similar to the Five Minute Profit Sites review I did recently.
This will never work.
Put your money in your pocket and walk away. In fact, run away! This won't work for a few reasons:
That website is just full of scammy looking offers. It doesn't provide any useful content.
Your website will look just like other people's who use 30 Day Success Club. Google will never rank this because it's duplicate content. (And they won't rank it because it's not helpful content. At all.)
You will have 0 traffic coming to this site. You can't pay for traffic because it won't be approved. You won't get free traffic because it won't rank in any search engines. So, who's going to see your offers?
You could post on social media, but it's so spammy looking that no one is going to click on it and you'll just end up annoying people.
This website is not truly your own. If 30 Day Success Club goes down, so does your website.
The biggest thing is that you won't get traffic to a site like this. No traffic means no sales.
Instead of trying to take a shortcut and doing things the easy way, why don't you build your own website, attract traffic to it and then monetize it? How do you do that? Let's talk about it.
---
Build a Real Website of Your Own That Makes Money
I know it may seem like a challenge to build a money-making website. It's tempting to go to something like 30 Day Success Club because they make it so easy for you. But you're just cheating yourself if you go the easy route like that. You'll be left with one crappy website and $37 fewer dollars in your pocket.
Meanwhile, it's actually not hard to make a website of your very own. You just need the right training. I learned everything I know about how to build an affiliate marketing website through Wealthy Affiliate. (And I still learn new things every single day there.) They have a step-by-step training platform that will show you how to build a content-rich website and that you can then monetize.
You will learn how to do this the right way, little by little. No, you won't make thousands overnight, but over time if you stick with it, you can build up a great, consistent income. It takes a bit of time and patience, but anyone can do it. You can create a website on anything that you like. That's way more fun than building a crappy website from 30 Day Success Club and spamming it out to your social media.
Oh, by the way, you can build your website right within Wealthy Affiliate's platform, very similar to 30 Day Success Club. It just takes a few minutes to get it all set up. It's just as easy!
Let me take you through the whole process in my Free Guide to Making Money Online for Beginners. I'll show you how it all works.
Click the Button Below to Get Access to My Free Guide to Making Money Online for Beginners and Get Started Making Your Own REAL Money-Making Website the RIGHT Way!
---
Wealthy Affiliate Versus 30 Day Success Club
You can see from the chart that Wealthy Affiliate has everything you need to get started with affiliate marketing. If you're interested in this business, then do it the right way so that you have lasting income.
---
Do you have any questions or comments about 30 Day Success Club? Have you used this system before? Did it work for you? I'd love to hear all about it. Leave me comments below!