I got a brand spanking new affiliate product in my inbox from my friend Matthew from Viral Cash App. Gosh he's so busy sending me all the latest and greatest! I am so lucky that he's on my side and really wants me to succeed online!
This one is called Affiliate Bots. You get 17 bots for $17 to help you make mad commissions. What IS Affiliate Bots? We're going to review the video to find out! Can it really make $6,475 a week in commissions or is Affiliate Bots a scam? I don't know yet, but those are pretty high commissions, so we'll have to see how this all works.
When I clicked on the email from Matthew, this is what I saw. It's a little hype-y, but not too bad. (IM should be I'M. That's making me antsy!)
Do you want to go through the sales video with me below and see what this is all about? Great! Keep reading. Want to save your precious time and instead learn about a jump to learning about my favorite way to make an income online? Then, I'll give you access to my Free Guide to Making Money Online for Beginners. Just click the button below and I'll take you through the process of affiliate marketing. Perhaps Affiliate Bots is something that can help in the world of affiliate marketing? We will see!
Click the Button to Get Access to My Free Guide to Making Money Online for Beginners!
---
Here are the areas we'll explore in this Affiliate Bots review.
What is Affiliate Bots?
How Does Affiliate Bots Work?
Is Affiliate Bots a Scam or Legit?
Build a Website that is Unique, Helpful & Loved by All!
Wealthy Affiliate Versus (Affiliate Bots
---
What is Affiliate Bots?
Product: Affiliate Bots
Cost: $17
Owner(s): Chris and Ken (Not sure of their last names. That's all I see from the sales letter.)
[yasr_overall_rating size="medium"]
Oh boy. I just clicked on the video, and here's what we're dealing with altready. This is talking about affiliate marketers and how they pick an affiliate program, get traffic and make huge commissions! You see how "get traffic" is really almost a second thought there? Getting traffic is the most important thing you can do as an affiliate marketer! But let's see. Maybe they're going to cover how to get traffic.
Here's the easy 3-step formula to success:
1. Choose an affiliate program to promote. (He uses 8 powerful software bots.)
These bots are: 
CB 250 software displays the top 250 ClickBank Affiliate programs, updated every 24 hours
King of the Zon Bot (OK, I'm giving these guys stars for creative bot names) displays the top 200 newest Amazon products, updated every 24 hours
Launch Pulse software flags profitable launches happening in the next 30 days
King of the Zoo software finds the most profitable affiliate programs on JVZoo
Christmas Affiliate Bot displays top-selling products for Christmas
Hosting Affiliate Bot displays the top affiliate programs for web hosts
IM Affiliate Bot displays the most profitable affiliate programs in Internet Marketing
Warrior 250 Software finds the top 250 programs on WarriorPlus
2. Create your website. (He uses 3 bots for this.)
1 Click Video Pages tool. Creates video websites that convert.
1 Click Affiliate Software. This is loaded with affiliate sales templates, headlines and copy. (You fill in a form with the name of your product, a verb, a benefit, a person, etc and it spits out some sales copy. It's just like Mad Libs!)
Affiliate Ads. Load the software, search and filter over 200 affiliate programs. Then choose your banner ad and copy and past the code right into your website. This is loaded with headlines and thousands of vertical and horizontal ads and thumbnails.
He also has Domain Aveli software where you can find a domain name in seconds.
3. Get Traffic. (Yay! Finally someone mentions this as an important piece of the puzzle.)
There's only one type of traffic he recommends – 100% Free targeted buyer traffic on Google & YouTube
He'll give his Rapid Rank video software. Take the script created with 1 Click Affiliate and ad it to the Rapid Rank software to create a video version for YouTube. It takes just a few minutes to put a video together and uses targeted keywords.
He also has these bots: 
FlipDB, which displays hundreds of websites from the auction site Flippa.
ResellDB, which is a database of all the top resell rights sites.
AutoMail Software Bot, which is an unlimited autoresponder software. You can build an unlimited list and send unlimited emails – for life!
Ok, that's it! We didn't learn who the mysterious person is behind this software, but let's dig in a little more and see if we think this is good or not.
---
How Does Affiliate Bots Work?
Surprisingly, the sales video actually showed everything you get and even showed how some of the bots worked. And it wasn't that long. AND it wasn't even hype-y. (It's like a Christmas Day miracle!) It just showed what was included with this product. In fact, since this video is available on YouTube, I'll link it here in case you want to check it out for yourself. It's only 8 minutes compared to the usual 30+!
So, is Affiliate Bots a scam? Is it legit? Let's discuss.
---
Is Affiliate Bots a Scam or Legit?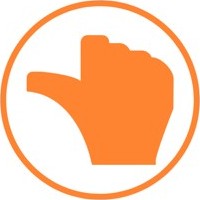 I definitely don't think Affiliate Bots is a scam. (I don't think you'll make $6,475 a week anytime soon though.) I'm giving it my sideways thumb because there are some things I really like about this (and some things I really don't like).
I like the bots that help with choosing affiliate programs, hot-selling Christmas items and even new Amazon products. While you could go to each site and figure this out, I think it's good to have something that's quick and easy to use that displays everything all in one place.
I think this could actually be helpful when deciding which affiliate programs and products to promote. It's a way to keep organized and make sure you're ahead of the game on items. It could also save you time from having to go to multiple places to find that information. And you all know, time is money!
I also like the idea of the FlippaDB bot, where you can find affiliate websites for sale. Again, you could just go to Flippa's site and find out that information, but it's nice that it's packaged with the other tools.
What I'm not a fan of is the website creator software tools. The 1 Click Video Pages tool is OK. This creates a video sales page for your product. The issue I have with that is that this isn't going to be unique. Other people are going to be using the same software. Google will likely not rank this page because there's nothing useful on the page, and it's duplicate content.
I really do NOT like the Mad Libs style sales copy.
Again, this isn't unique and Google's not going to rank a website if multiple people have this copy. I also think it's unhelpful to potential customers because you're not really giving them solutions to their problems. You're just spitting out a bunch of generic sales-y stuff and hoping that they buy from you. I'm just not a fan of taking the easy way out like this. And generally, it doesn't work anyway.
I'm also not a fan of then taking the Mad Libs-style copy and then plugging it into a program that turns it into a YouTube video. Yes, being on YouTube will help you rank faster. But again, it's not unique and it's not really helpful for people looking for real information. Why not just take the time to create a good, unique video?
All-in-all, I think this is decent! I'm going to add this to my Recommended list because I do think some of the bots could come in handy. And for $17, it's a cheap enough price that if it doesn't work out, it's not going to really drain you.
But, in saying that, I really, really suggest you take the time to learn how to properly create a website. Yes, use the bots to help you find products to promote, then take that information and build yourself a great site that Google (and people) will love!
Here's the link for Affiliate Bots if you'd like to try it out.
---
Build a Website that is Unique, Helpful & Loved by All!
Again, I think Affiliate Bots does have a place and can be really helpful for the affiliate marketer. Just skip those web-building tools. Instead, learn how to build a website that will actually get ranked in Google and other search engines. Build a website that is helpful and trustworthy so that people will want to come to it.
It's easier than you think! The way that I learned how to create this website is through the training at Wealthy Affiliate. Wealthy Affiliate has taught me how to do everything, from start-to-finish. Not only that, but they have all the tools you need to get a website up, running and making money.
Wealthy Affiliate also has a system where you can get a website up with the push of a button. However, once your site is up, it's up to you to fill it with useful content. This is a GOOD thing because it will be unique to YOU. Also, with something like the software Affiliate Bots is offereing, if anything happens to that sofware, your site will be GONE. When you create your OWN site, it's yours forever.
This website is hosted at Wealthy Affiliate. But if anything happened to Wealthy Affiliate, I could just move my site to a different host. No biggie. 
I'd love to show you more about Wealthy Affiliate. Just click the button below to begin a Free Starter Membership. You can remain a free member as long as you like (no credit card required) and you'll have access to the Premium Membership benefits for 7 days so you can really get a feel for what it's like there and what they have to offer. Then you'll see how something like Affiliate Bots can work in conjuction with the training at Wealthy Affiliate.
Click the Button to Grab Your Free Starter Membership and See the Amazing Tools, Training and Community that Wealthy Affiliate Has to Offer!
---
Wealthy Affiliate Versus Affiliate Bots
You can see from the comparison chart that Affiliate Bots does offer some of the same things that Wealthy Affiliate does. Again, these are the things I feel that you should avoid with Affiliate Bots. When you build a website with Affiliate Bots, it might be easy, but you're going to have a very, very hard time getting it ranked. Wealthy Affiliate websites get ranked because they teach you how to set everything up properly – from the start.
---
Do you have any questions or comments about Affiliate Bots? Do you think this would be a useful addition to your affiliate marketing business? Leave me comments down below!