Steve from EZ Bay Payday sent me a nice email this morning. He's really trying to help me out by sending me things that can make me rich! I guess he knows I didn't win the $1.6 billion Mega Millions. What a guy! Thanks, Steve!
Today he sent me the My Cash Command System. What is My Cash Command System? Is it as good as Jeff says it is? Can you really make over $1,000 in just a couple of weeks? We're going to find out in this Cash Command System review.
Listen, I always like to keep an open mind until about these systems because you just never know! The thing is, a lot of these sales videos make it sound really easy to make money online. If you really want to be successful, you've got to stop looking for shortcuts. There are no shortcuts. It takes time, energy and work like anything else worth doing.
But it can be done. And it can be absolutely fantastic. It's time and energy well spent! And it's FUN work (if you ask me). But you can't just expect to buy one of these systems and then make a ton of money right away. It never works. That's why I'd like to give you my Free Guide to Making Money Online for Beginners. Let me show you how to set things up the right way so that you can be successful long-term.
Click the Button to Get Access to My Free Guide to Making Money Online and Get Started the RIGHT Way!
---
Here are the areas we'll explore in this My Cash Command System review.
What is My Cash Command System?
How Does My Cash Command System Work?
Is My Cash Command System a Scam or Legit?
Why My #1 Recommendation in My #1 Recommendation
Wealthy Affiliate versus My Cash Command System
---
What is My Cash Command System?
Product: My Cash Command System
Cost: Price slashed from $197 to $19.95
Owner(s): Simon Stanley
[yasr_overall_rating size="medium"]
I watched the video for you. You're welcome! I wouldn't want you wasting your precious time on it. I don't mind because they're usually hilarious, and it's my job to help you out!
This is what I learned from the video:
This video could change your life forever
Simon is breaking his silence because you really need to hear this
He's furious with the so-called "gurus"
This is the most shocking discovery Simon has witnessed in years
This presentation may only be online for a short amount of time
Simon was able to finally quit his day job after stumbling upon a secret traffic and income source. He's making this video just for his subscribers and for those fortunate enough to be invited by a "close friend" of his. Well, aren't we lucky?
This sums these sales videos up nicely!
Simon's spin is that for any marketer to succeed online, you need traffic. OK, we finally at least have someone talking about traffic. These other guys never mention how you'll get traffic to the thing you're promoting that will make you zillions of dollars.
Simon says that getting traffic can take weeks of blood sweat and tears and you'll still get little or no results. Um yes, because it takes more than a few weeks to build up traffic! You've got to be consistent and persistent for much, much longer. Likely months.
Simon knows what it's like to be where we are because he spent 9 years wasting his money on products that don't work. He was just spinning his wheels in the mud! He was stuck in a low-paying job that he hated and he couldn't even put gas in his car! But then he stumbled on a secret traffic source. This one never runs dry. And you don't even need any advanced skills or knowledge. AND it's totally FREE.
This traffic source literally hands you the potential to write your own monthly paycheck. (What does this even mean?)
A stampede of traffic, you say?
Any time Simon wants to use this system, he just pushes the "send" button and walk away. Need a new television? He just pushes that button and the next day he has that TV paid for in cash!
You just need Simon's blueprint system and get everything set up. You don't need:
SEO
PPC
Google
Twitter
Facebook
CPA
PPV
Now we're getting all the secrets!
Simon has the missing piece of the puzzle. He's solved that targeted traffic problem for us! High converting offer? Solved! Cash in your pocket? You guessed it. Solved!
This is a "paint-by-numbers" strategy that works for anyone who can follow step-by-step directions. People will WANT to send you cash like clockwork.
What would you expect to pay for such an amazing system? Thousands of dollars? No, no. We qualify for an extremely limited time cut-price discount of $19.95!
To be honest, I'm being a little sarcastic. (I always am. 🙂 ) But, this sales video wasn't too bad. There was a bit of hype but it wasn't crazy. And Simon actually shows his face in the video. It was nice to see a real person behind the product. It looks like this product may have been previously released under Simon Cad. But they look to be the same person.
But, we still don't know how we make money with this system. All we know if that it focuses on secret targeted traffic. Let's see if we can find out a little more.
---
How Does My Cash Command System Work?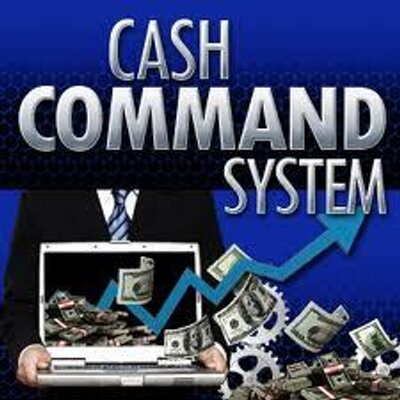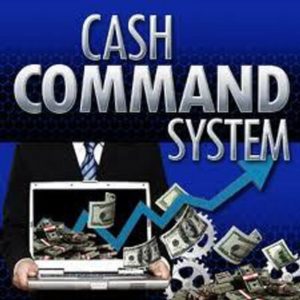 This is an affiliate marketing product that teaches you how to find and use traffic to create online sales. There are a bunch of different training videos from Simon on different topics related to traffic.
Cash Command System videos are about:
Generating a product that will help you generate opt ins to your email list
Deciding which niche to promote based on the highest converting products
Creating a lead capture page using ClickFunnels (ClickFunnels is another product and this will be an extra cost)
Email marketing and using an autoresponder
Finding offers that convert
Finding free traffic sources (YouTube & email marketing ad swaps)
Paid traffic strategies
---
Is My Cash Command System a Scam or Legit?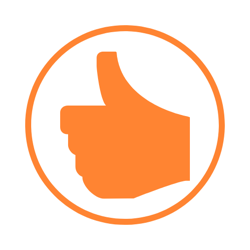 As sarcastic I was about the sales video, I actually think this product is legit. If you're new, I don't think you'll be making $1000 in just a few weeks like Jeff up there in the testimonial. But it actually looks like a really good product overall. (I'm shocked! This almost never happens! lol) You get good quality video trainings that will really teach you a thing or two.
The only downside I see is that this doesn't seem like it's for people who are brand new to affiliate marketing. I didn't really see anything about setting up your website and the other very basic things you need to do first. So while I think this is a good product, especially for the price, I would still say it would be a good supplement to My #1 Recommendation.
---
Why My #1 Recommendation in My #1 Recommendation
Wealthy Affiliate continues to be my #1 recommendation because they give you absolutely everything you need all in one membership. (You'll see what I mean from the chart below.) If you're brand new to the affiliate marketing world, before you can really make use of a product like Cash Command System, you first have to know how to properly set up a website.
Wealthy Affiliate takes you step-by-step with video training through the entire process start-to-finish. You can even host your websites and purchase your domains through Wealthy Affiliate, so that everything is easily integrated together.
Cash Command System can certainly be a good supplement to get another person's ideas and perspectives on building traffic, but Wealthy Affiliate also has traffic-building training:
And that's just the tip of the iceberg! Wealthy Affiliate really has everything you need to get a successful online business in affiliate marketing started.
Click the Button to Give Wealthy Affiliate a Try! It's Free to Become a Starter Member and They Don't Even Ask for Your Credit Card!
---
Wealthy Affiliate versus My Cash Command System
Cash Command System is actually good, and I'm pleasantly surprised by that! But if you want a place that has absolutely everything you need, then you can see that Wealthy Affiliate has the edge there. Again, Cash Command System would be a nice supplement to Wealthy Affiliate as an additional way to learn traffic-building skills.
---
Do you have any questions or comments on My Cash Command System? Leave them below in the comments section. I'd love to hear from you!