Welcome to my Insider Profit Groups review where we'll learn if this is a legit program, or a scam only designed to take your money from you.
I'll be honest with you:
This looks exactly like a couple of other products I've reviewed.
Exactly like them.
In fact:
They are very likely one and the same.
You'll have to read on to see which ones they are.
I even bought one of them, so I can give you details about what this is all about.
I'll tell you now that this isn't a scam.
But it's also not exactly what the sales video claims.
Keep reading this Insider Profit Groups review, and you'll see what I mean.
---
---
What is Insider Profit Groups?
Product: Insider Profit Groups
Cost: $9
Owner(s): Steven Jason (Likely a fake name.)
In this Insider Profit Groups review we're going to find out if you really can turn $9 (the cost of this program) into over $11,000 per month by taking a slice of a $4.7 billion honey-pot, as their headline claims.
The sales video starts off dark and gloomy, claiming that we're living in scary times. I personally think we're living in awesome times full of opportunity, but it's all perspective, I guess!
The narrator claims that he lost his job and that many Americans are currently losing their jobs. He says that he started his online search for a way to make money and he finally learned a way to reverse engineer successful internet campaigns.
He calls this technique "ethical wiretapping."
One of the techniques that our narrator was able to reverse engineer "shocked him to the core." He says this method has been under our noses the whole time and is completely free to use.
The video claims that industry experts are starting to catch onto this. We learn what this industry secret is:
The video then goes on to claim that there's a small group of marketers that are making 7-figure sums with their own Facebook Groups.
Our narrator says that his first Facebook Group has over 20,000 members and earns him over $1,000 per day.
Apparently, once you set up these groups, you can then use affiliate marketing offers to create an income. (You would promote those offers inside your group and when people purchase, you get a commission.)
Our narrator claims that he now makes over $2500 per day using these techniques. Our narrator says that Jamie Cook is the person who came up with this system.
He guarantees that if you use this system, and your results aren't up to par, he'll refund your money and personally work with you to get you profitable.
We don't exactly know how this system works, but it's an interesting premise. Let's see if we can dig a little further.
---
How Does Insider Profit Groups Work?
I was going to go ahead and purchase this product since $9 is not too much to break the bank. Unfortunately, their form wasn't working and didn't submit. I think it's OK though because this is a very, very similar presentation to one I've already seen.
This looks to be a re-brand of one called The China Secret. You can read The China Secret review here. In fact, this is also a very similar sales presentation to Club Shanghai, which I also reviewed. They have slightly different stories, but they are very similar.
What would have been interesting to see is if Insider Profit Groups is the same exact product as The China Secret. (I'm guessing yes.) I would have been a little upset to have purchased the same product twice!
In The Chine Secret, the offer was about using chatbots inside of Facebook groups in order to automatically monetize the groups in a kind of "set it and forget it" method.
I actually thought it was kind of clever.
But we'll talk about what I did and didn't like about it in the next section. Since I can't purchase Insider Profit Groups, I'm going to just assume it's the same product as The China Secret.
(Here's some proof that it is. When I go to ClickBank and search for this product, it shows me The China Secret. The link I click on takes me to the Insider Profit Groups sales page.)
---
Is Insider Profit Groups a Scam or Legit?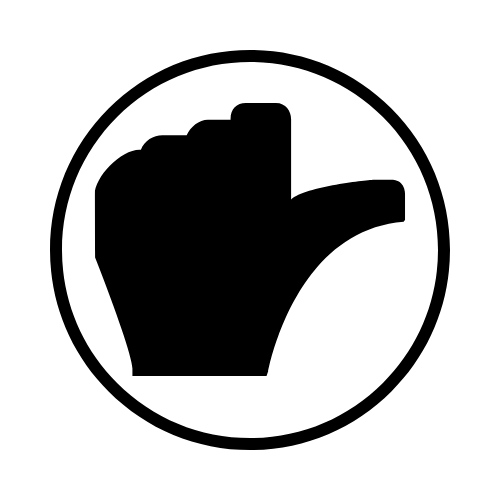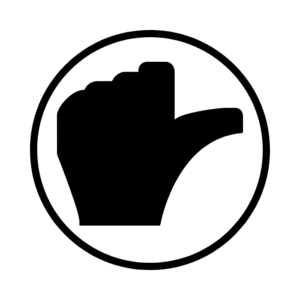 Insider Profit Groups is not a scam, however, I do think the sales video is a little over the top in implying: 1. The world is all doom and gloom. 2: You can make as much as our narrator. 3: This is really easy to set up.
Insider Profit Groups Review – Pros
Inexpensive
60-day money-back guarantee
Does use a unique and interesting concept
Affiliate marketing is a legit way to make money online (more about this soon…)
Insider Profit Groups Review – Cons
You won't make $11k per month right away
The training is pretty good but could use videos to explain things better
It's way more complicated to set up than what the video implies
I do think our narrator probably makes $11k per month. We don't know who he actually is, but my guess is that he's already established as an internet marketer. If you're new to the field, you're just not going to make that much. Not for a long time until you get the skills that you need.
One of the biggest problems I have with these sales videos is that they try to tell you that it's going to be easy to make money.
You can absolutely make money online.
You can probably even make money with Insider Profit Groups.
But it'll take time.
And work.
---
Insider Profit Groups Alternative
The sales video mentioned that you would use affiliate offers inside of Facebook groups. Affiliate marketing is a legitimate way to make money online.
In fact, it's my favorite way.
It's great because you can make money by selling other people's products and you never have to touch the product. You don't even have to deal with customer service.
It's flexible too. Work when you want. You're your own boss.
However, as I mentioned above, it takes time to learn the skills necessary to get good at it. Is it worth it? I think so. The people behind these affiliate marketing success stories think so.
My recommendation is to get the basic skills down first, and then you can use something like Insider Profit Groups to increase your income.
They're not going to give you that foundation. But this place will.
---
Conclusion
While Inside Profit Groups is an interesting concept and one that you probably can make money from eventually, I really suggest that you first take the time to learn the basic skills you need in order to make money with affiliate marketing.
Wealthy Affiliate is my #1 recommendation for training. You can join as a Free Starter Member and you'll get your first 10 lessons at no cost. That will give you an idea of what affiliate marketing is all about.
I personally love affiliate marketing, but it does take some work.
And patience.
If you can handle that, then you can be hugely successful.
Try Wealthy Affiliate now and see for yourself what you can do!
---
Do you have any questions or comments about Insider Profit Groups? What do you think about setting up Facebook groups and profiting from them? Does it sound easy? Leave me your thoughts down below!
---